Eggplant is rich in iron, calcium, and fiber. In this recipe it gets bold flavor from garlic and chili oil.
Total Time: 1 hour 3 min.
Prep Time: 10 min.
Cooking Time: 8 min.
Yield: 4 servings
Ingredients:
1 medium eggplant, sliced into ½-inch rounds, cut into ¾-inch strips (about 1½ lbs.)
¼ tsp. sea salt
1 Tbsp. sesame oil
1 Tbsp. reduced-sodium soy sauce
2 cloves garlic, finely chopped
¼ tsp. chili oil
¼ tsp. crushed red pepper
2 green onions, thinly sliced
Preparation:
1. Combine eggplant and salt in a medium bowl; toss gently to blend. Let eggplant rest for 30 to 45 minutes.
2. While eggplant rests, combine sesame oil, soy sauce, garlic, chili oil, and red pepper in a small bowl; mix well. Set aside.
3. Preheat broiler on high.
4. Brush eggplant slices with oil mixture.
5. Place eggplant on baking sheet lined with aluminum foil; bake, for 6 to 8 minutes, turning once, until golden.
6. Garnish with green onions; serve immediately.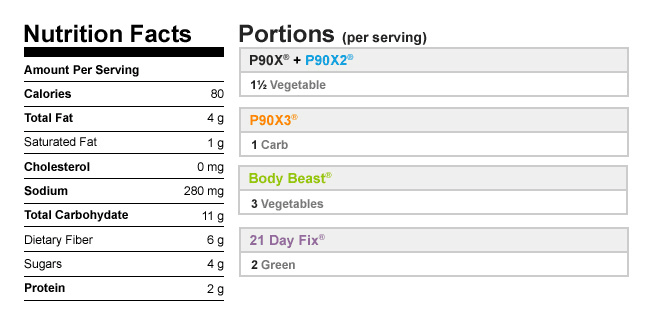 If you have questions about the portions, please click here to post a question in our forums so our experts can help. Please include a link to the recipe you're asking about.