The Sirtfood Diet: Everything You Need to Know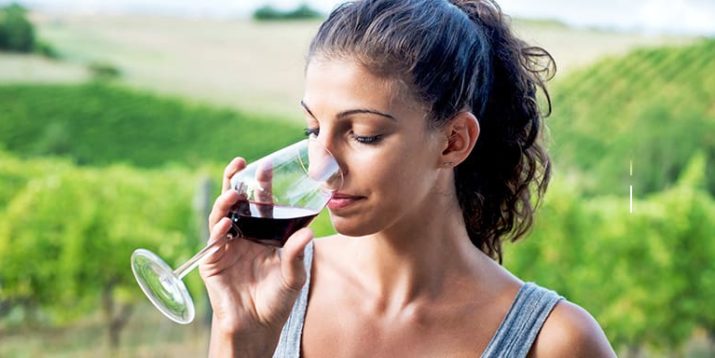 As diets go, one that touts the benefits of red wine and dark chocolate consumption sounds like a thick slice of dieting heaven. But that's not all there is to the newest U.K. celebrity diet trend, the Sirtfood Diet.
The diet was developed by authors and nutrition experts Aidan Goggins and Glen Matten, who both studied at the University of Surrey and hold master's degrees in nutritional medicine. In Goggins and Matten's book The Sirtfood Diet, they describe an eating plan that promises to "switch on your 'skinny gene,'" or rather a class of genes that code for sirtuins (SIRTs), which are enzymes that help regulate fat production and storage.
"We became intrigued by the potential for certain foods to turn on a powerful recycling process in the body that clears out cellular waste and burns fat. They do this by activating the same 'skinny' genes that are activated by fasting and exercise. We call these foods sirtfoods," Matten told the Beachbody Blog. "When we put all of these foods into a special Sirtfood Diet and trialed it, participants lost seven pounds in seven days and reported feeling the best they ever had."
The book was published in January 2016 in the U.K. and Matten expects to announce the U.S. release "imminently."
The Science of the Sirtfood Diet
Consuming foods rich in "sirtuin activators" — including red wine, kale, arugula, buckwheat, apples, blueberries, capers, red onions, walnuts, strawberries, extra virgin olive oil, parsley, dark chocolate, green tea, and coffee among others — is supposed to upregulate the expression of SIRT genes, increasing the producing sirtuin proteins that will (hopefully) retard the accumulation of fat. You've likely heard of the most famous of the sirtuin activators: Resveratrol, a compound found in red wine.
In 2003, David A. Sinclair, Ph.D., a professor in the Department of Genetics at Harvard Medical School, published the results of the first study to suggest that resveratrol slows aging in a way similar to calorie restriction — that is, by stimulating the SIRT2 gene, which promotes DNA stability, increases the production of the body's own antioxidants, and puts the brakes on fat production. Since then, many more sirtuin activators (and the foods in which they're found) have been identified, and the list of potential benefits from consuming them keeps growing.
Potential Benefits of the Sirtfood Diet
Sirtuins have also been tied to the functioning of the nervous, cardiovascular, and immune systems, as well as liver, bone, muscle, stem cell, and tissue regeneration, according to 2014 article "The Controversial World of Sirtuins" published in the journal Drug Discovery Today: Technologies. Sirtuins have also been credited with helping to fight many age-related diseases, including cancer, cardiovascular disease, metabolic disorders, osteoporosis, neurodegenerative diseases, and arthritis.
Studies have also revealed that sirtuins can reduce inflammation, hypoxic stress (as might be caused by poor circulation), heat shock, and genotoxic (DNA damaging) stress, according to 2011 article "Sirtuins at a Glance" in the Journal of Cell Science, which notes that inflammation is a major cause of aging and aging-related diseases.
Sirtfood Diet at a Glance
The first phase of the diet lasts one week. During the initial three days, participants are allowed to consume 1,000 calories in the form of three sirtfood juices and one sirtfood-rich meal, which can also incorporate non-sirtfoods. During days four to seven, calories are increased to 1,500 per day, and can include two sirtfood juices and two sirtfood-rich meals.
The second phase lasts 14 days, and it is during this time that most weight loss reportedly occurs despite a shift away from calorie restriction. The focus is now on solidifying your new-acquired sirtfood eating habits with three sirtfood-rich meals and one green juice a day.
If this all sounds confusing, you can download the "Official Sirtfood Diet Planner" app from Google Play. The app kicks off your "Sirtification" with a "7-Day Sirtfood Challenge," and includes a customizable shopping list, a weight loss tracker, a daily meal planner, and recipes that incorporate the top 20 sirtfoods. Participates who complete the challenge can move on to the 14-day maintenance phase.
Does the Sirtfood Diet Work?
So far, the diet has received ringing endorsements from many celebrities, most of whom are British, including (reportedly) Grammy-winning music artist Adele, model Jodie Kidd, TV cook Lorraine Pascale, boxers David Haye and Anthony Ogogo, Olympic sailor Ben Ainslie, and rugby player James Haskell. But many nutrition experts remain skeptical.
"The foods are good, but the sirtuin-weight loss connection is thin," says Beachbody Senior Director of Nutrition Content Denis Faye. "I'm not contesting that sirtuins can play an important role, but if you look at all of the hype surrounding meddling with them, it all looks to weird research involving promoting longevity in yeast and mice. Big Pharma's interested in sirtuins, but even they concede it's early days in terms of research."
Faye explains the diet seems similar to a cleanse using healthy foods followed by a generally healthy diet. "So I can't object too much," he says. "If that's your thing, that's cool. I certainly wouldn't get too carried away with the red wine and chocolate though — unless you have a hot date or something."