Give dinner a Mediterranean twist with this shrimp with couscous recipe. Fresh herbs, crunchy veggies, and tender shrimp combine in this dish that's bursting with flavor and packed with protein.
Since it takes less than 15 minutes to make, it's a great choice when you're short on time but still want something savory, satisfying, and good for you.
Do you meal prep? Add this recipe to your arsenal! It keeps well in the fridge and tastes great hot or cold.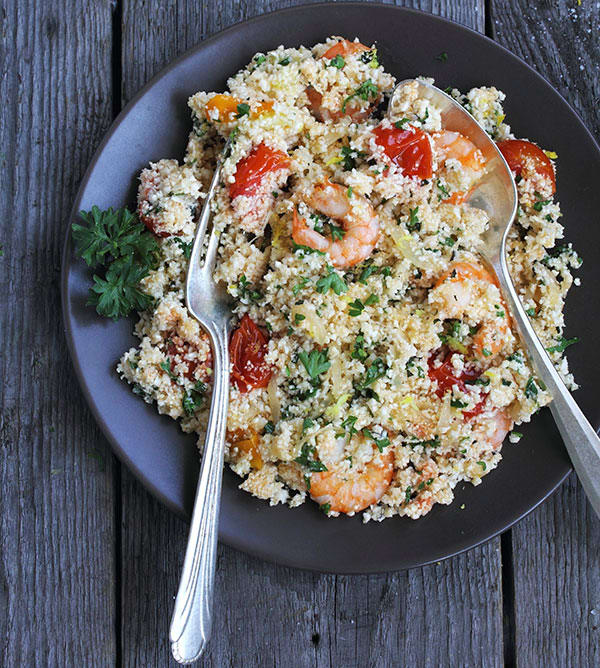 Shrimp With Couscous
Total Time: 14 min.
Prep Time: 10 min.
Cooking Time: 4 min.
Yield: 4 servings
Ingredients:
1 cup dry whole wheat couscous
8 oz. raw medium shrimp, peeled, deveined
4 medium tomatoes, finely chopped
1 medium cucumber, finely chopped
1 medium yellow bell pepper, finely chopped
12 sprigs fresh cilantro sprigs, chopped
½ tsp. ground coriander
Sea salt and ground black pepper (to taste; optional)
Preparation:
1. Prepare couscous according to package directions. Set aside.
2. Place shrimp in a large saucepan. Cover with hot water; cook, over medium-high heat for 3 to 4 minutes, or until shrimp is opaque and firm. Drain and chill shrimp in ice water. Set aside.
3. Combine tomatoes, cucumber, bell pepper, cilantro, and coriander in a medium bowl; mix well.
4. Add shrimp; toss gently to blend. Season with salt and pepper if desired.
5. Place couscous evenly on four plates and top with shrimp mixture.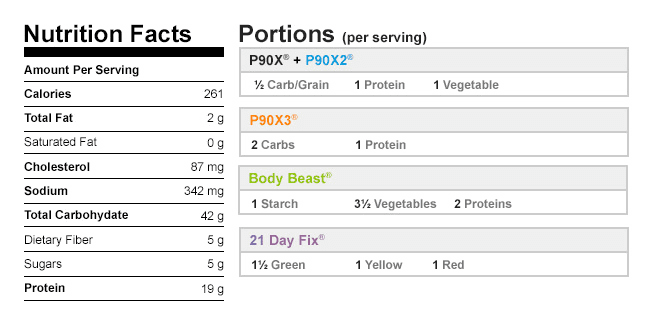 If you have questions about the portions, please click here to post a question in our forums so our experts can help. Please include a link to the recipe you're asking about.