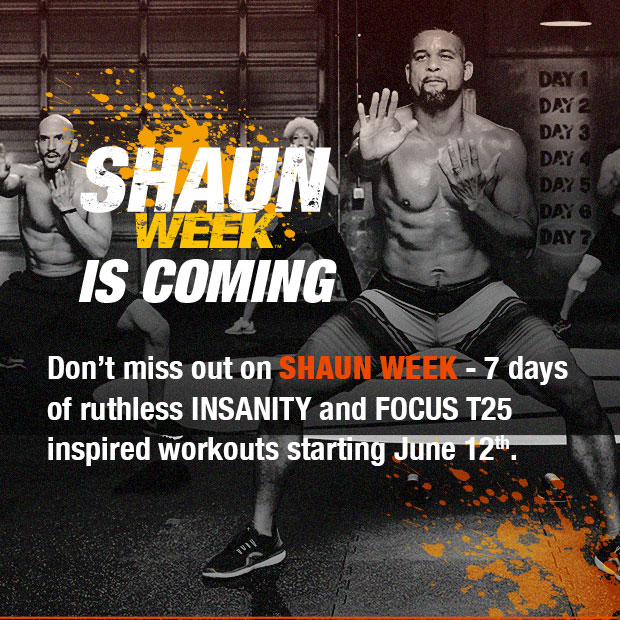 Ready For SHAUN WEEK?
We're in this with you! If you're committing to SHAUN WEEK starting June 12th, enter your e-mail below to receive the workout of the day, tips from fitness and nutrition experts, and motivation from Shaun T himself!
You've got this! Commit to SHAUN WEEK below.
Note: Must be a Beachbody On Demand member in order to access Shaun Week workouts starting June 12th. All members will have access to Shaun Week, including trial members.