Creamy Oats With PB Crunch
This recipe for Creamy Oats with Peanut Butter Crunch is a delectable conundrum — are they overnight oats? Is it oatmeal? Is it a really thick shake? Or a smoothie bowl?
Call it whatever you want, but the words "delightfully delicious" should be in the mix.
These creamy oats are somewhere between overnight oats and a smoothie bowl — we blended Snickerdoodle Shakeology with dry oats and cottage cheese for a smooth, thick, creamy base.
Then we heated up some coconut oil and stirred in peanut butter powder to make a melty peanut butter "sauce" for a topping and chopped peanuts for a contrasting crunch. (Is your mouth watering yet? It should be.)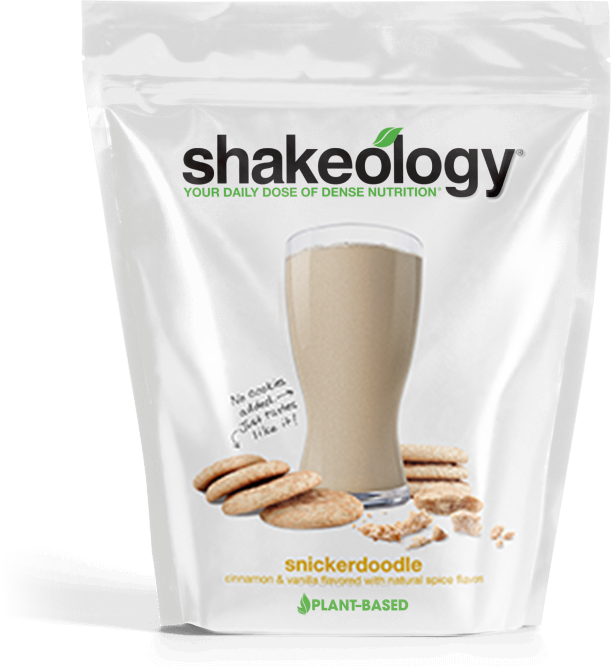 Snickerdoodle Shakeology
Indulge in a feel-good superfood dessert that tastes just like cinnamon-sugar cookies.
Pro tip: Get even more Snickerdoodle Shakeology recipes here!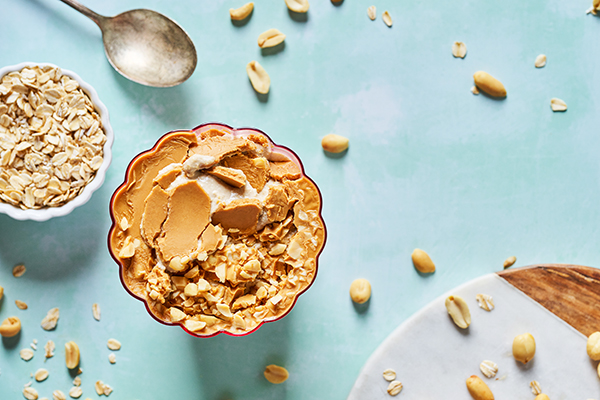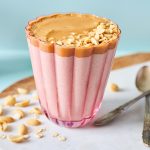 Creamy Oats With PB Crunch
Prep Time 0 mins
Cook Time 5 mins
Total Time 2 hrs 5 mins
Servings 1 serving
Calories 452 kcal
Ingredients
¼ cup + 2 Tbsp. / 30 g dry rolled oats
1 scoop Snickerdoodle Shakeology
⅓ cup / 80 g reduced-fat (2%) cottage cheese
⅓ cup / 80 ml unsweetened almond milk
1 tsp. extra-virgin coconut oil
1 Tbsp. peanut butter powder
7 dry-roasted unsalted peanuts, finely chopped
Instructions
Place oats and Shakeology in a food processor (or blender); pulse until a coarse flour texture is reached.

Add cottage cheese and almond milk; pulse until smooth.

Pour mixture into a jar or sealable container. Set aside.

Place coconut oil in a small, microwave-safe bowl. Heat for 10 to 15 seconds. Add peanut butter powder, stir to combine. Pour over oat mixture to coat. Top with peanuts.

Refrigerate for 2 hours or up to overnight. Serve immediately or refrigerate in an airtight container for up to 24 hours.
Recipe Notes
Fantastic Fiber (F), Gluten-Free (GF), Protein Power (P), Vegetarian (VG)
The Nutrition Facts box below provides estimated nutritional information for this recipe.*
* Total Sugar 11 g, Added Sugar 5 g
Nutrition Facts
Creamy Oats With PB Crunch
Amount Per Serving (1 serving)
Calories 452 Calories from Fat 144
% Daily Value*
Fat 16g25%
Saturated Fat 6g38%
Cholesterol 3mg1%
Sodium 393mg17%
Carbohydrates 41g14%
Fiber 11g46%
Sugar 11g12%
Protein 34g68%
* Percent Daily Values are based on a 2000 calorie diet.
Container Equivalents
1½ Red
2 Yellow
½ Blue
1 tsp.
2B Mindset Plate It!
This recipe makes a great breakfast.