Power up for your workout, or your day, with yogurt and sliced fruit topped with wheat germ and toasted coconut.
Total Time: 5 min.
Prep Time: 5 min.
Cooking Time: None
Yield: 1 serving
Ingredients:
1 cup nonfat plain Greek yogurt
3 Tbsp. wheat germ
3 medium strawberries, sliced
¼ medium banana, sliced
1 tsp. unsweetened shredded coconut, toasted
Preparation:
1. Place yogurt in a medium serving bowl. Top with wheat germ; mix well.
2. Top with strawberries, banana, and coconut.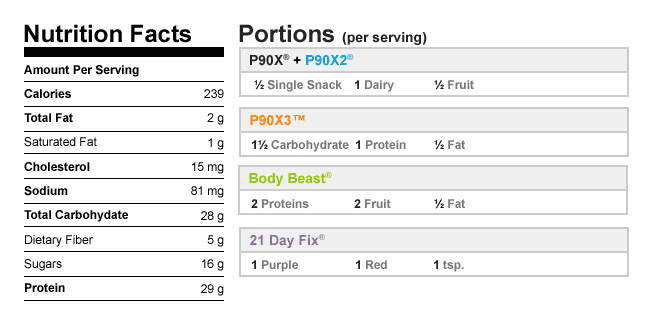 If you have questions about the portions, please click here to post a question in our forums so our experts can help. Please include a link to the recipe you're asking about.