Pomegranate Salad with Walnuts and Cabbage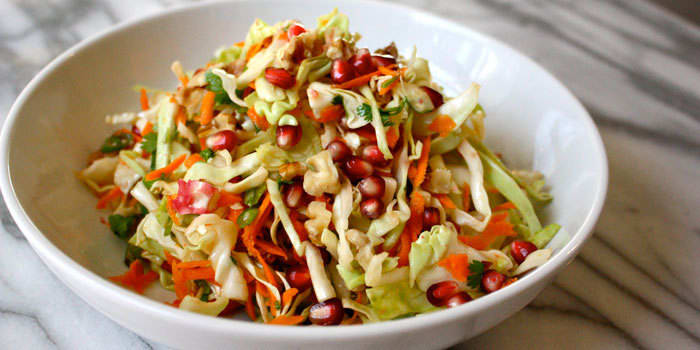 Total Time: 35 min.
Prep Time: 15 min.
Cooking Time: 20 min.
Yield: 4 servings
Ingredients:
2 Tbsp. extra-virgin olive oil
3 Tbsp. apple cider vinegar
1 tsp. raw honey
1 dash sea salt
½ medium head cabbage, finely shredded (about 5 cups)
2 medium carrots, finely shredded
½ cup pomegranate seeds
¼ cup chopped raw walnuts
2 green onions, sliced thin
12 fresh cilantro sprigs, finely chopped
Preparation:
1. Combine oil, vinegar, honey, and salt in a small bowl; whisk to blend. Set aside.
2. Combine cabbage, carrots, pomegranate, walnuts, green onions, and cilantro in a large bowl; mix well.
3. Drizzle cabbage mixture with dressing; toss gently to blend.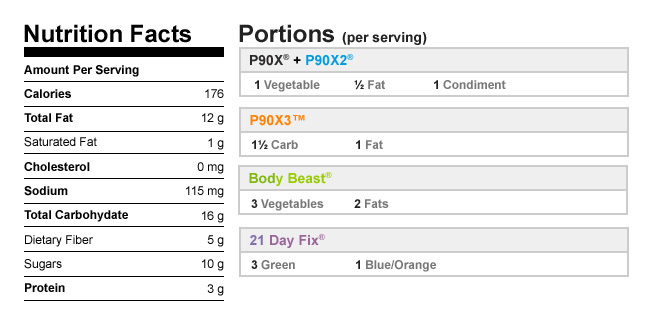 If you have questions about the portions, please click here to post a question in our forums so our experts can help. Please include a link to the recipe you're asking about.