Peanut Butter and Cinnamon Latte Shake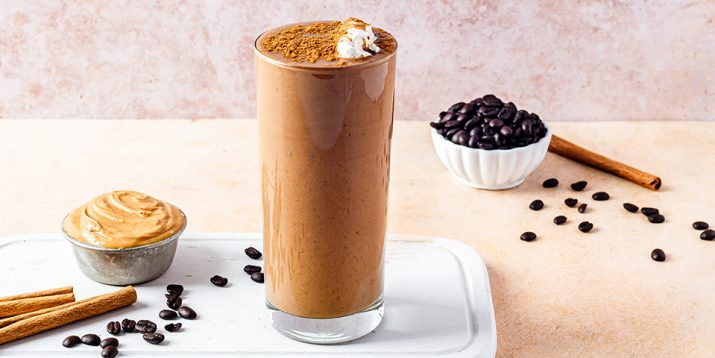 Peanut butter is hands down tasty delicious, but it's also pretty calorically dense.
Just two tablespoons of peanut butter will set you back around 200 calories — which is one of the reasons it's counted as a teaspoon in the portion-control containers used in SHIFT SHOP and many other BODi programs.
So, if you're a peanut butter fan, this Peanut Butter and Cinnamon Latte Shake will satisfy your peanut butter craving without going overboard on the fat and calories.
This recipe uses powdered peanut butter and adds cinnamon for an extra dimension of flavor that helps bring out the smoothie's peanut buttery-ness.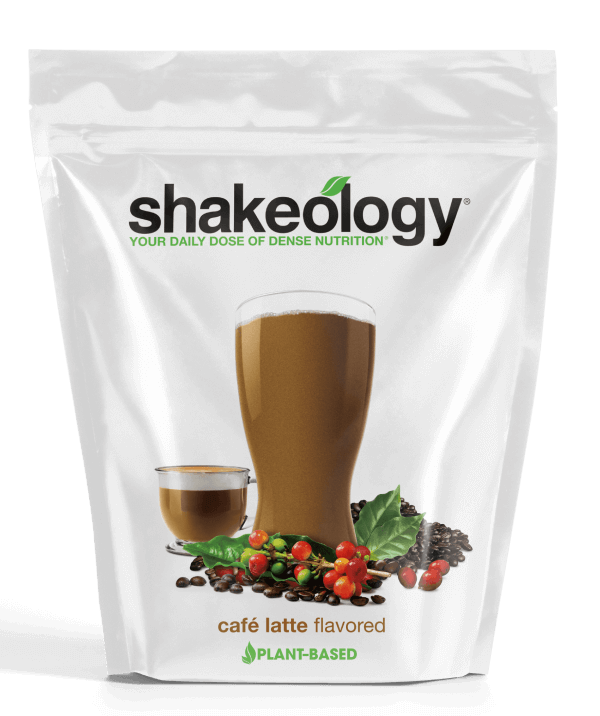 Café Latte Shakeology
Flavored with the rich, creamy taste of coffee, your morning pick-me-up is now a superfood dessert.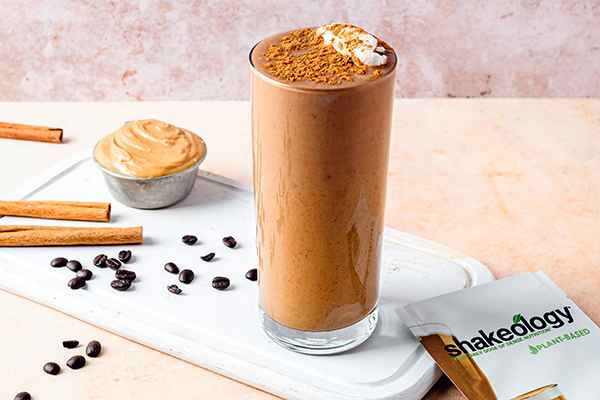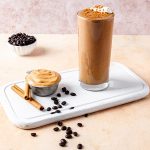 Peanut Butter and Cinnamon Latte Shake
This healthy peanut butter smoothie made with powdered peanut butter, cinnamon, and Shakeology is sure to satisfy those peanut butter cravings!
Prep Time 5 mins
Cook Time 0 mins
Total Time 5 mins
Servings 1 smoothie
Calories 253 kcal
Ingredients
1 cup / 240 ml unsweetened almond milk
1 cup / 170 g ice
1 scoop Café Latte Shakeology
2 Tbsp. peanut butter powder
½ tsp. ground cinnamon
Instructions
Place almond milk, ice, Shakeology, peanut butter powder, and cinnamon in blender; cover. Blend until smooth. Serve immediately.
Recipe Notes
Fantastic Fiber (F), Gluten-Free (GF), No Dairy (ND), Protein Power (P), Quick 'n' Easy (QE), Vegan (V), Vegetarian (VG)
The Nutrition Facts box below provides estimated nutritional information for this recipe.*
* Total Sugars 8 g, Added Sugars 5 g
Nutrition Facts
Peanut Butter and Cinnamon Latte Shake
Amount Per Serving (1 smoothie)
Calories 253 Calories from Fat 54
% Daily Value*
Fat 6g9%
Saturated Fat 1g6%
Cholesterol 10mg3%
Sodium 470mg20%
Carbohydrates 26g9%
Fiber 8g33%
Sugar 8g9%
Protein 24g48%
* Percent Daily Values are based on a 2000 calorie diet.
Container Equivalents
1 Red
½ Yellow
1 tsp.
Container Equivalents
1 Red
½ Yellow B
1 tsp.
2B Mindset Plate It!
Makes a great protein.