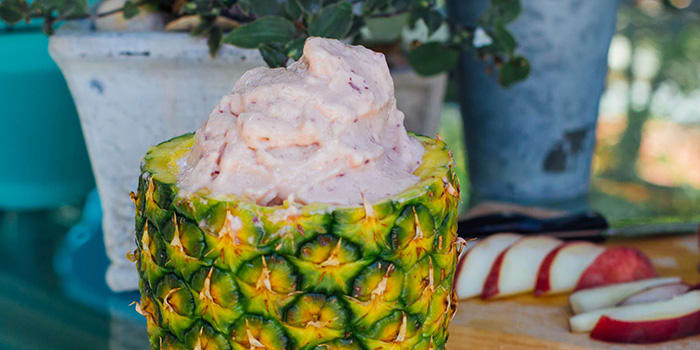 This yummy peach ice cream is rich and creamy and has only four ingredients..and all of them are good for you! We made ours with juicy white peaches and served it in a pineapple bowl, because we're crazy like that.
Total Time: 4 hrs. 10 min.
Prep Time: 10 min.
Cooking Time: None
Yield: 2 servings
Ingredients:
1 medium banana, cut into chunks
1 cup frozen sliced peaches
¼ cup reduced fat (2%) plain Greek yogurt
1 Tbsp. fresh lemon juice (optional)
Preparation:
1. Place banana in plastic bag; freeze for 4 hours, or until completely frozen.
2. Place peaches, yogurt, frozen banana, and lemon juice (if desired) in blender (or food processor); cover. Blend until smooth.
3. Serve immediately.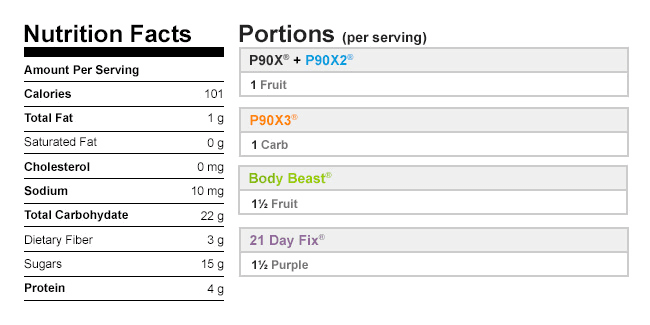 If you have questions about the portions, please click here to post a question in our forums so our experts can help. Please include a link to the recipe you're asking about.