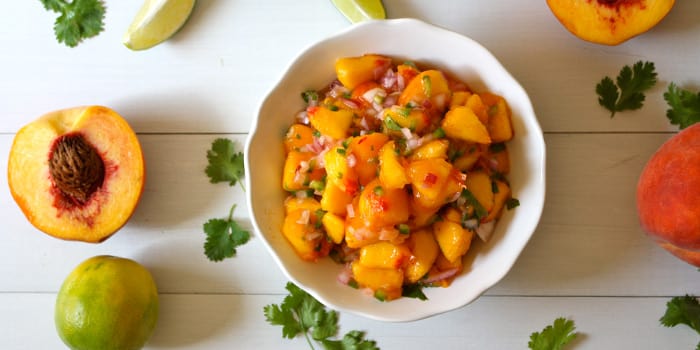 Salsa is such a versatile food. You can use it to as a dip, or to add extra flavor to a dish. It can be sweet, savory, mild, or spicy. This recipe is just a little bit of everything. Ripe peaches bring juicy sweetness, and jalapeños, red pepper flakes, and Tabasco kick the heat up a few notches. It's amazing by itself, but it also enhances the flavors of other foods, like these grilled pork chops. Veggies and herbs are the only other ingredients in this recipe, so each serving comes out to a low 35 calories. It's easy to make and enjoy this salsa, but the hard part is choosing how you'll use it first.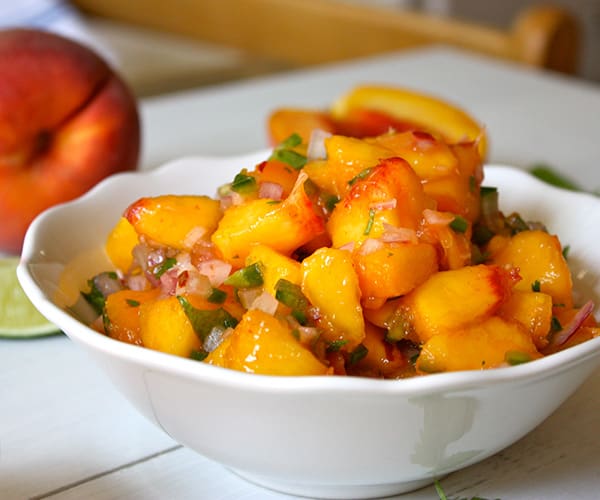 Peach And Jalapeño Salsa
Total Time: 30 min.
Prep Time: 20 min.
Cooking Time: None
Yield: 8 servings, about ¼ cup each
Ingredients:
4 medium ripe peaches, peeled, chopped
½ medium red onion, chopped
2 medium jalapeño peppers, seeds and veins removed, chopped
½ tsp. crushed red pepper flakes
¼ cup fresh lime juice
1 tsp. hot pepper sauce (like Tabasco)
¼ cup finely chopped fresh cilantro
Preparation:
1. Combine peaches, onion, jalapeños, red pepper flakes, lime juice, hot pepper sauce, and cilantro; mix well.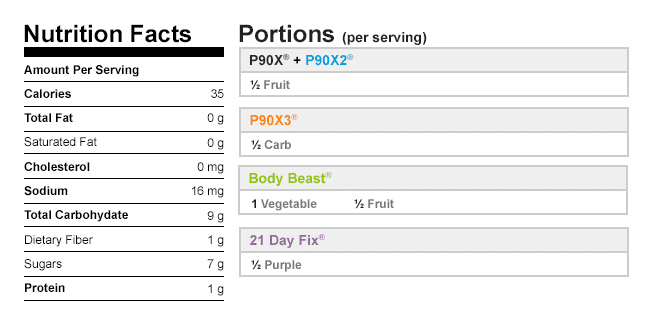 If you have questions about the portions, please click here to post a question in our forums so our experts can help. Please include a link to the recipe you're asking about.
Photos by Kirsten Morningstar