Mix Things Up With Openfit Workouts on BODi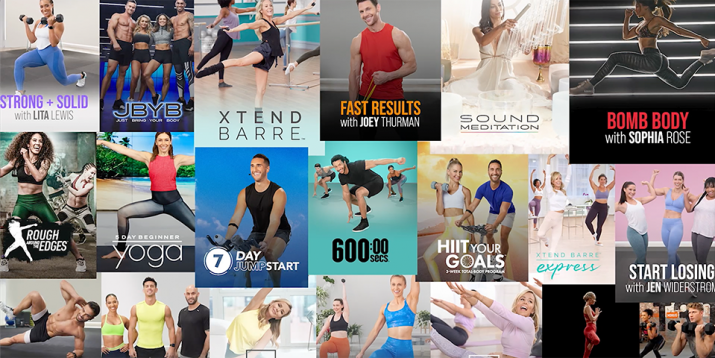 Get ready to dial-up your fitness game and press play on over 1,300 workouts and 21 additional programs on BODi!
Your all-in-one destination for fitness, nutrition, and wellness just expanded in a major way as BODi and Openfit join forces to bring you even more of the motivating, heart-pounding programming you love.
To access the on-demand Openfit programs on BODi, just look for the "Openfit Programs" rail in the BODi member library.
You can find the live and on-demand Openfit workouts in the "Hidden Gems From Openfit" rail under Exclusive Collections on BODi.
What Kinds of Openfit Workout Programs Can I Find on BODi?
BODi subscribers now have access to 18 on-demand fitness programs, 27 different trainers, and more than 330 workouts, ranging from Pilates, low-impact barre, stretching, and yoga to cardio, HIIT, strength training, and boot camp from the Openfit platform.
Whether you want a 10-minute targeted booty workout or a challenging 60-minute yoga session, you'll find plenty of options that work with your goals and schedule.
Explore These Popular Openfit Workout Programs
Not sure which fitness program you should try first? Here are just a few of the Openfit programs you will want to check out:
Xtend Barre and XB Pilates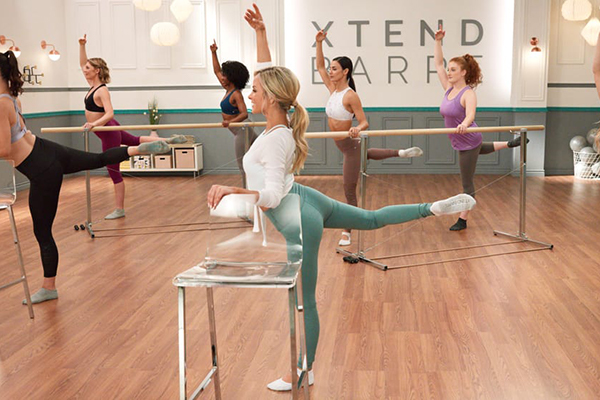 A fusion program of cardio, Pilates, and ballet fundamentals, Xtend Barre features 30-minute workouts from world-renowned barre instructor Andrea Rogers designed to help you build a strong, lean, and flexible body — no barre required.
Think of it as a low-impact, high-results total-body workout led by the dynamic and ever-positive dancer and Pilates phenom.
Another wildly popular program from Andrea is XB Pilates, a low-impact fusion program of precise, controlled Pilates movements combined with a faster cardio flow that helps you strengthen and sculpt your physique while you optimize your weight loss in fun, energizing, 30-minute workouts.
You can also find Andrea's other programs XB Stretch and Xtend Barre Express on BODi.
Start Losing with Jen Widerstrom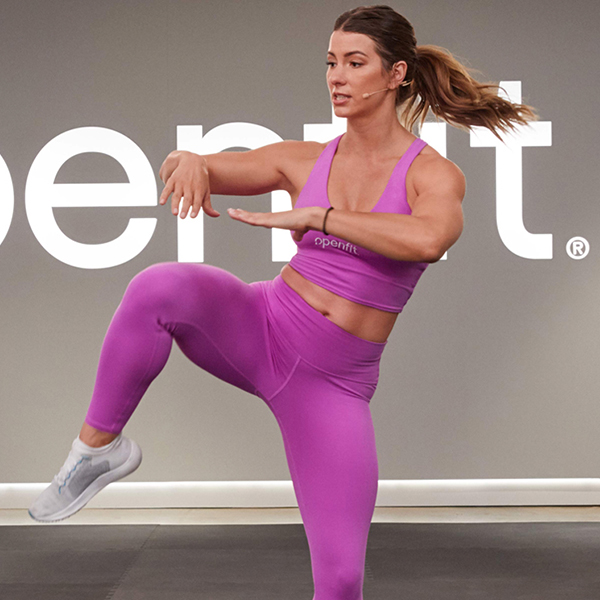 A 4-week program designed to help beginners kick-start their weight-loss and fitness journeys, Start Losing offers equipment-optional sweat and sculpt workouts from The Biggest Loser fitness trainer Jen Widerstrom.
Having gone through her own weight loss, Jen knows how hard it can be to get started and stick with a program and enjoys offering the support and safety beginners need.
Fast Results with Joey Thurman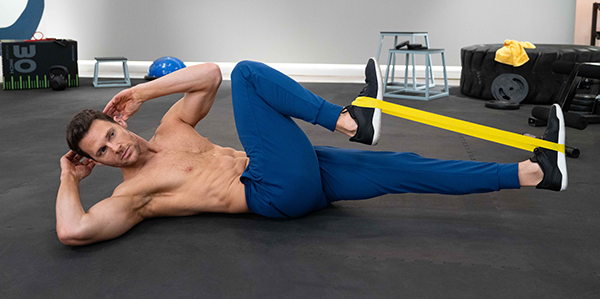 Celebrity trainer, fitness expert, and bestselling author Joey Thurman knows a thing or two about whipping people into the best shape of their lives — on-camera and off.
Fast Results is a high-energy fitness series that helps you build defined abs and a strong body in 15–20 minutes a day. His three programs are 5-Day Abs, 3-Week Band Bootcamp, and 3-Week Abs + Band Bootcamp.
Get Strong with Kelsey Heenan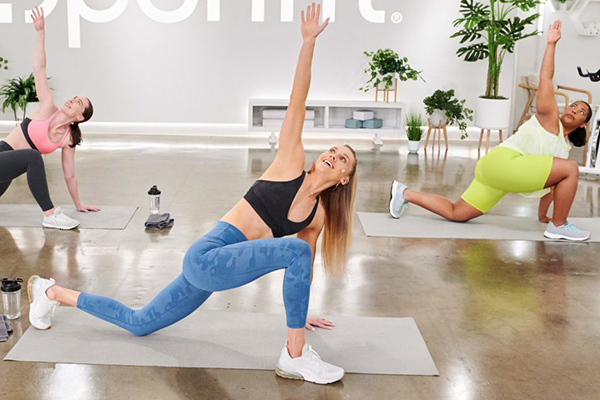 This 4-week metabolic strength-training program helps build strength and sculpt your entire body.
Metabolic training — for those not in the know — is a type of workout that puts the body through a series of compound movements (using more than one muscle group at a time) in order to maximize calorie burn both during and after your workout.
Kelsey is a certified trainer and nutrition coach and the co-founder of the brands HIIT BURN and The Daily Kelsey.
JBYB (Just Bring Your Body)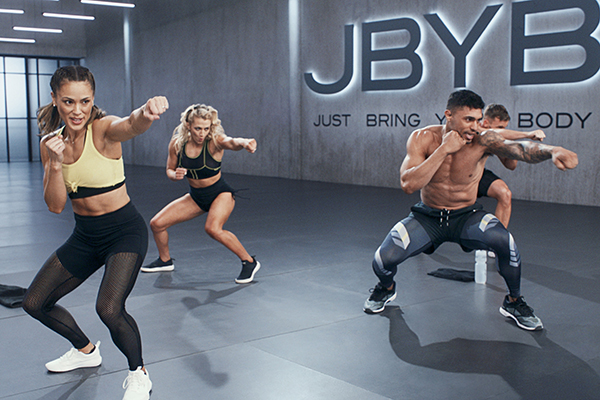 Just like the name says, JBYB (Just Bring Your Body) is all about using your body weight to torch calories and build lean muscle — at the same time — so you get strong and toned without lifting a single weight.
In just 30 minutes a day, this 60-day program tones your whole body using bodyweight exercises that work like crazy.
JBYB also features four trainers — Scott Mathison, Carmel Rodriguez, Julian Daigre, and Ryan Klarenbach — each bringing their own unique training style to keep things fresh, so you get an endless variety of workouts, stay constantly challenged, and see incredible results.
Sound Meditation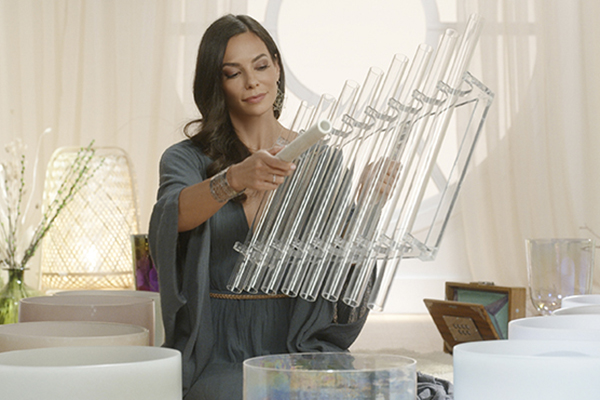 For people seeking more self-care and mind-body wellness, there's Sound Meditation, a collection of relaxing and rejuvenating sound meditations to help you sleep better, stress less, and achieve a more positive and productive mood.
Plus, you will find Yoga52, Tough Mudder T-MINUS 30, Bomb Body with Sophia Rose, 600 Secs, Ab and Booty Burn with Jordan Morello, Beginner Pilates with Lisa Hubbard, Bodyweight Bootcamp with Val Gutu, Strong and Solid with Lita Lewis, and Rough Around The Edges on BODi.
What Openfit Workouts Can I Find on BODi?
In addition to streaming live workouts daily on BODi, you'll also be able to access over 1,000 on-demand workouts, ranging from strength to yoga and Pilates to barre.
And if you're a cycling enthusiast, you can immerse yourself in 600+ cycling workouts with heart-based training and get amazing results.
You will also see four more faces joining the team of BODi fitness instructors, such as cycling and HIIT instructor Justin Flexen who brings the fun to any workout; Christina LaGrega, the drill sergeant with a big heart; Shaun Tubbs, who doesn't believe in pushing you to your limits; and Dyan Tsiumis whose goal is to light up the world with energy.
Also coming to BODi are three additional programs — HIIT Your Goals, 7-Day Jumpstart, and 5-Day Beginner Yoga.
With the integration of Openfit content into BODi platform now offers more than 95 fitness programs and thousands of workouts to choose from — streaming and on-demand —  at any time of day.
No matter your fitness level, goal, or mood, you'll find plenty of trainers and classes to challenge, motivate, and inspire you!