Pour les fêtes de fin d'année, offrez la santé en cadeau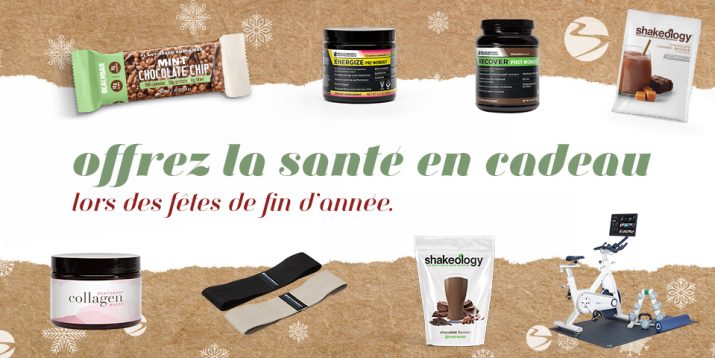 En cette période de fêtes, la santé et le bonheur seront certainement sur la liste de vœux de nombreuses personnes.
C'est pourquoi nous avons établi une liste spéciale de cadeaux de qualité pour vous aider à prendre un bon départ dans vos achats de Noël et à trouver le cadeau santé et bien-être idéal pour tous vos proches.
Découvrez notre guide des cadeaux de Noël: celui-ci propose des idées à la fois savoureuses et saines pour tous les membres de votre liste, de l'amateur de desserts au passionné de fitness, en passant par les enfants qui raffolent des friandises.
Les fêtes de fin d'année approchent, préparez-vous à mettre la santé et le bonheur à l'honneur et à exprimer votre gratitude à tous vos proches avec un cadeau qui n'est pas seulement bon pour leur bien-être physique et mental, mais aussi pour le vôtre!
Pour les amateurs de desserts :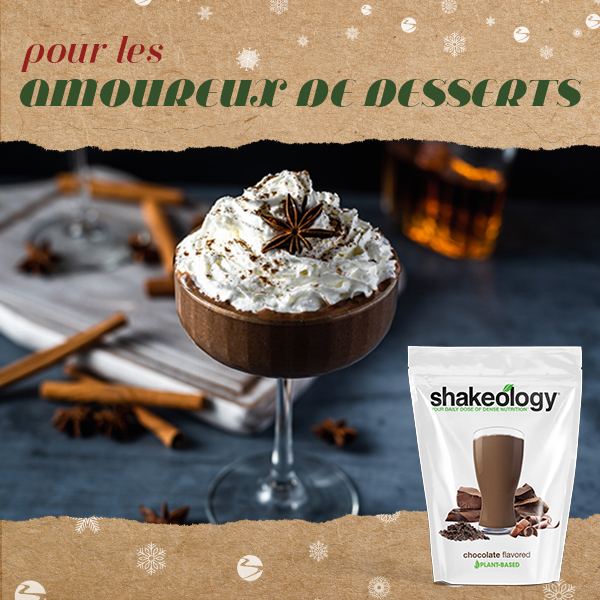 Shakeology (choisissez leur saveur préférée !)
Shakeology, un mélange nutritionnel unique et puissant à base de superaliments pour un dessert gourmand et appétissant. Faites plaisir à votre amateur de dessert préféré avec cette boisson frappée riche en superaliments, conçue pour nourrir votre corps et vous aider à vous sentir plus en pleine forme que jamais*. 
Pour les plus dynamiques :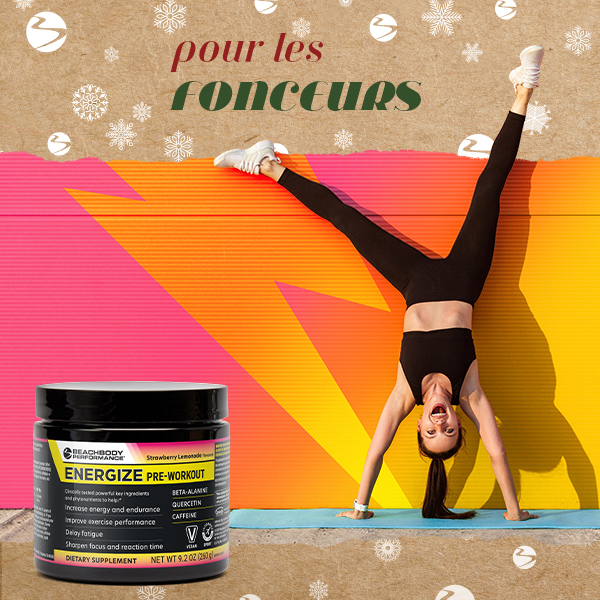 Energize
Aidez les personnes les plus dynamiques de votre entourage à effectuer leurs séances d'entraînement les plus difficiles avec davantage d'énergie et d'endurance††.
†† Contient de la caféine qui améliore l'acuité mentale pendant une activité musculaire intense.
Pour les personnes en quête d'éclat :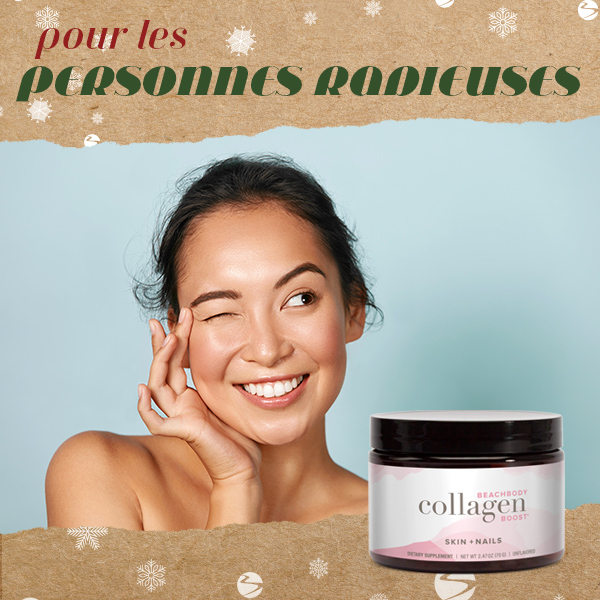 Beachbody Collagen Boost
Offrez Beachbody Collagen Boost aux personnes en quête d'éclat qui figurent sur votre liste. Beachbody Collagen Boost contribue à augmenter l'élasticité de la peau et à favoriser la santé des ongles grâce à une seule mesure quotidienne bien ciblée*.
Pour les passionnés de fitness :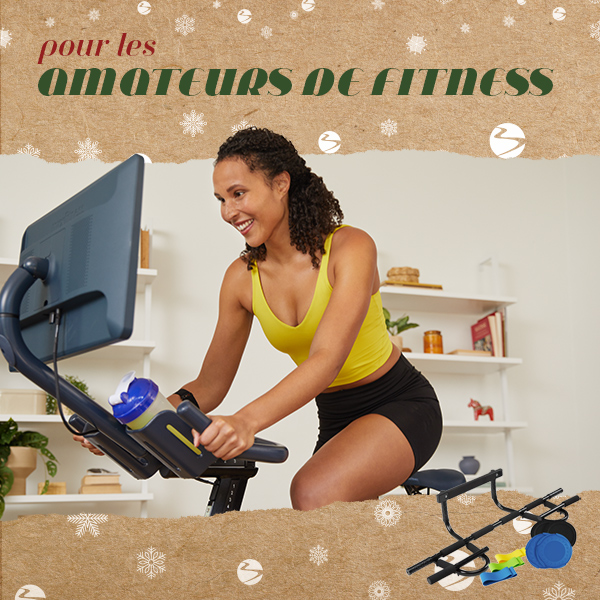 Vélo Beachbody
Disques glisseurs Strength Slides
Bandes de résistance Power Loops ou bandes de résistance élastiques
Matériel complémentaire de 6 Weeks of THE WORK
Offrez aux passionnés de fitness des équipements essentiels qui amélioreront sans efforts leur salle de sport à domicile.
Pour l'haltérophile :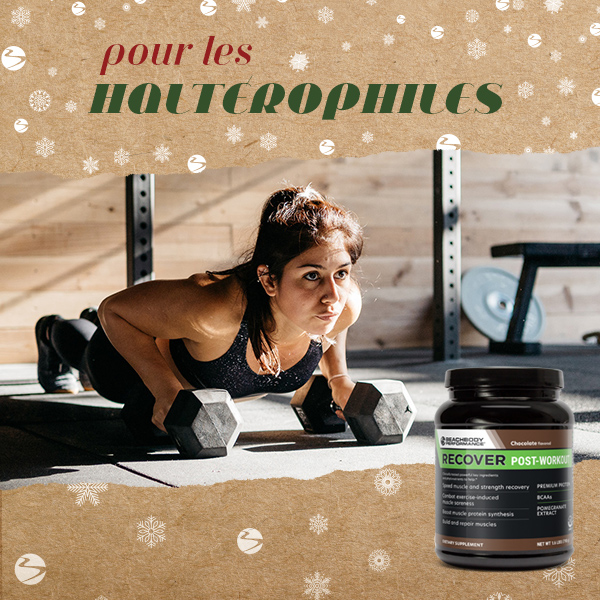 Recover
Aidez votre haltérophile préféré en lui offrant le cadeau idéal pour l'aider à développer des muscles maigres afin qu'il puisse rester fidèle à son programme d'entraînement**.
** Les protéines contribuent au développement de la masse musculaire.
Pour le jet-setter :
Le Kit de Weekender
Offrez un cadeau tout-en-un qui contient tout ce dont votre jet-setter a besoin pour alimenter son parcours de remise en forme à la maison ou sur la route.
N'oubliez pas non plus ces articles, parfaits pour habiller le sapin…
Les bâtonnets Energize
Barres de collation BEACHBAR
Disclaimer:
Certains produits et certaines saveurs et configurations peuvent ne pas être disponibles sur votre marché.