Oatmeal with Cardamom and Cranberries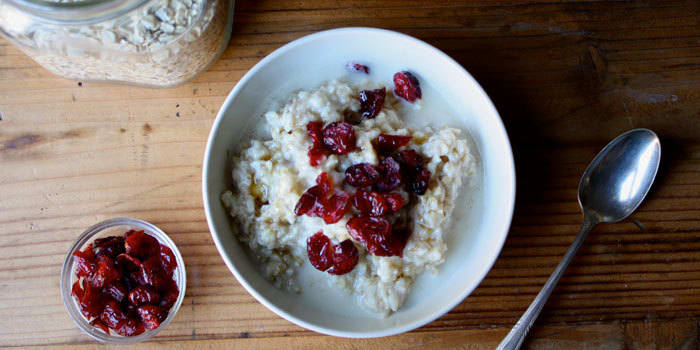 The spicy-sweet flavor and aroma of cardamom pairs perfectly with tart cranberries in this oatmeal. Raw honey and almond milk add even more rich flavor.
Total Time: 10 min.
Prep Time: 5 min.
Cooking Time: 5 min.
Yield: 4 servings, about ½ cup each
Ingredients:
2 cups water
2 Tbsp. unsweetened dried cranberries
¼ tsp. sea salt (or Himalayan salt)
1 cup old-fashioned rolled oats
½ tsp. ground cardamom (or ground cinnamon)
1 tsp. raw honey (optional)
1 cup unsweetened almond milk
Preparation:
1. Bring water, cranberries, and salt to a boil in medium saucepan over medium heat.
2. Add oats; cook over medium-low heat, stirring frequently, for 3 to 5 minutes. Remove from heat.
3. Add cardamom; mix well. Let oatmeal stand 1 minute before serving.
4. Divide evenly between two serving bowls; top each evenly with honey (if desired) and milk.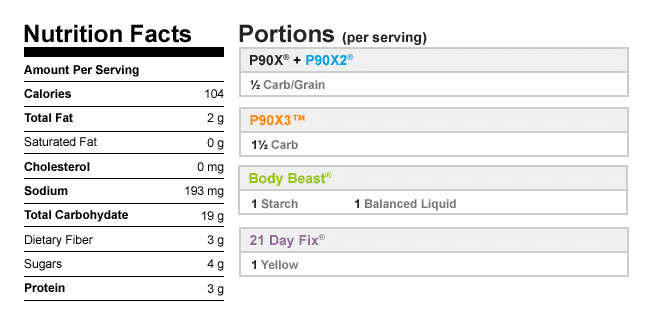 If you have questions about the portions, please click here to post a question in our forums so our experts can help. Please include a link to the recipe you're asking about.