Mocha Caramel Latte Shakeology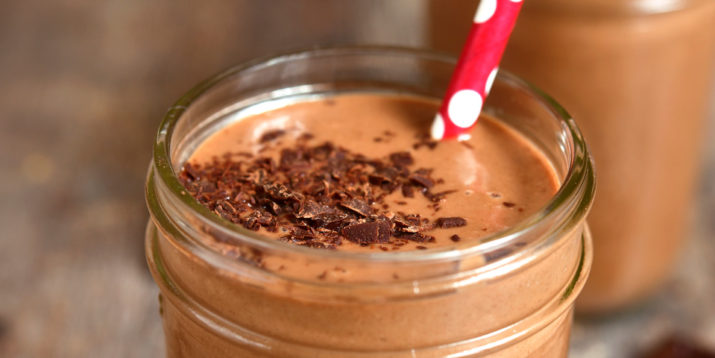 Have you ever woken up and been overcome by a desperate craving for a Salted Caramel Mocha Frappuccino, walked straight to your car (still wearing pajamas), and made a beeline to the nearest Starbucks drive-thru? I'm asking for a friend.
OK, that was a lie. I'm asking for me. How do they make those milkshakes blended coffee drinks so darn irresistible? In my defense, that happened in the middle of July, and the temperature was already well on its way past 90°. But, you clicked on this recipe for a Mocha Caramel Latte, so I'm hoping I'm not the only one.
I have good news. This Mocha Caramel Latte Shakeology recipe has all of the sweet caramel and chocolate flavor of a frosty dessert beverage. But, instead of being loaded with sugar syrup and cream, it's a healthy snack that won't bust your diet (or make you leave the house in your jammies). It's made with café latte-flavored Shakeology, unsweetened chocolate almond milk, and pure caramel extract. For salted caramel flavor, add a sprinkling of sea salt or Himalayan pink salt.
The secret that makes this recipe taste as good as the original: the caramel extract. Real caramel is made by melting butter, cream, and sugar… three ingredients that anyone with fitness and nutrition goals should generally avoid. But caramel extract provides the same buttery, burnt-sugar flavor without any of the guilt. It's a game changer for your sweet tooth. Look for it in the baking aisle of your supermarket (hint: it's near the vanilla extract), or buy it online so you can make delicious Mocha Caramel Lattes to your heart's content.
Tip: If you double the amount of ice in this recipe, the smoothie becomes thick enough to eat with a spoon, like soft serve ice cream. Don't have Shakeology? Get it here!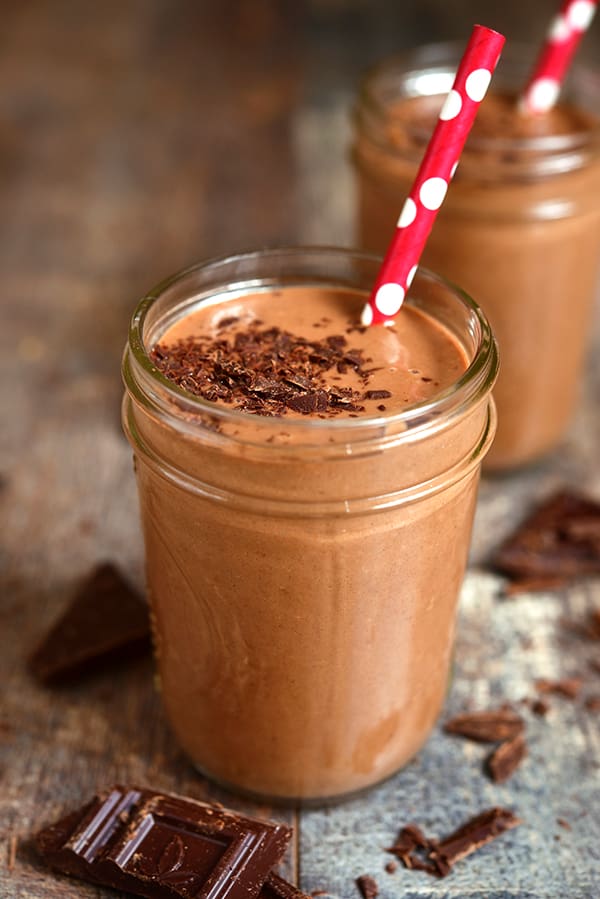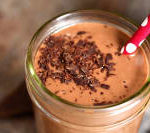 Mocha Caramel Latte Shakeology
This Mocha Caramel Latte Shakeology has the buttery, burnt sugar flavor of caramel, rich chocolate, and a hint of coffee. It's hard to believe it's healthy!
Prep Time 10 mins
Cook Time 0 mins
Total Time 10 mins
Servings 1 Serving
Calories 207 kcal
Ingredients
1 cup unsweetened chocolate almond milk
1 cup ice
1 scoop Café Latte Shakeology
1 tsp pure caramel extract
Instructions
Place almond milk, Shakeology, extract, and ice in blender; cover. Blend until smooth.
Recipe Notes
The Nutrition Facts box below provides estimated nutritional information for this recipe.
Nutrition Facts
Mocha Caramel Latte Shakeology
Amount Per Serving
Calories 207 Calories from Fat 54
% Daily Value*
Fat 6g9%
Saturated Fat 1g6%
Sodium 376mg16%
Carbohydrates 21g7%
Fiber 6g25%
Sugar 8g9%
Protein 19g38%
* Percent Daily Values are based on a 2000 calorie diet.
P90X/P90X2 Portions
1½ Protein
½ Single Serving Snack
P90X3 Portions
½ Carb
1½ Protein
Body Beast Portions
1 Protein Liquid
3 Balanced Liquid
Portion Fix Containers
1 Red
1 tsp.
Not familiar with Portion Fix? Find out how Portion Fix can make losing weight simple.
If you have questions about the portions, please click here to post a question in our forums so our experts can help. Please include a link to the recipe.