Turkey Lettuce Cups, Kale Salad, and 4 Other Great Meal Prep Ideas
These fitness fans are setting themselves up for success by prepping healthy meals in advance. They shared their great ideas with us and via Instagram. Want to see your meal prep ideas on The Beachbody Blog? Email your healthy meal prep photos to Editors@Beachbody.com and you could be next! Be sure to tell us what it is and include your Instagram or Twitter handle for linked photo credit!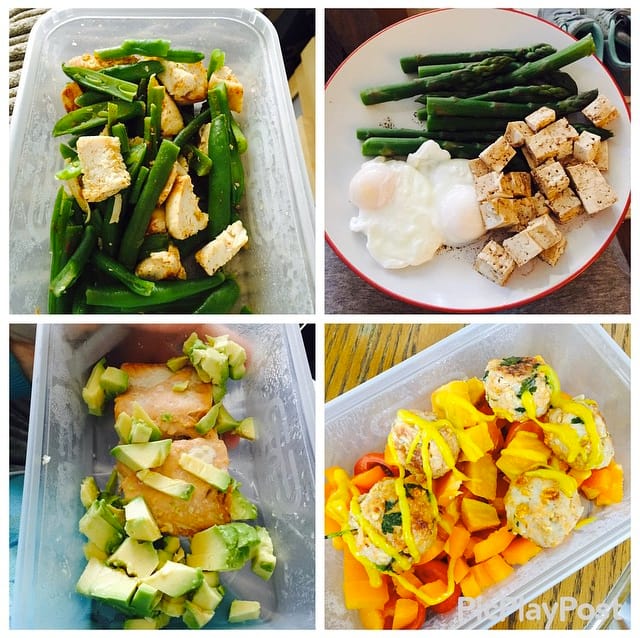 Here are four of karlyntryingtogetfit's meals on a day of the 21 Day Fix EXTREME Countdown to Competition Plan. She had mini egg cups for breakfast, salmon and avocado mid-morning, turkey meatballs with peppers, cherry tomatoes, sweet potato, and mustard for lunch. Her afternoon meal was chicken and green beans, and dinner was asparagus with poached eggs and tofu. Her last meal of the say wass a protein shake with a teaspoon of PB2. She says, "Preparation is key!"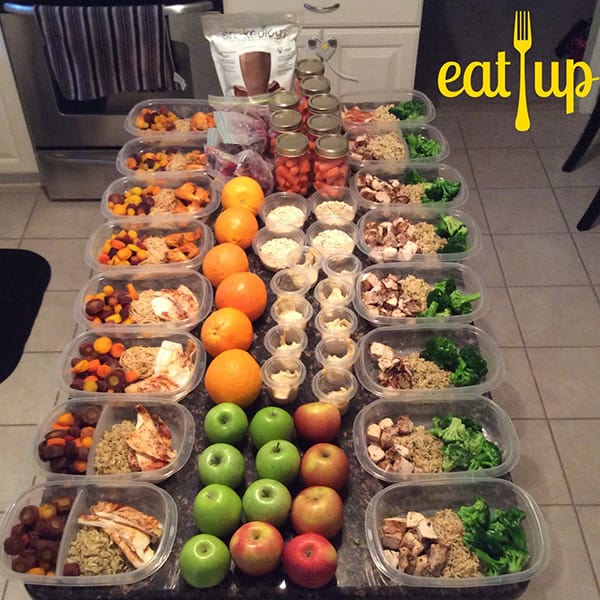 @PaulSnyderFitness takes pride in doing his meal prep each week so that he and his wife can eat to achieve their goals. He's says it takes dedication, but with 3 kids he finds cooking meals every night nearly impossible. He preps his food and freezes it, so that when he gets home from work, all he has to do is take it out of the freezer, transfer to a plate and heat it up. Looks good, Paul. And we love all of the fruit!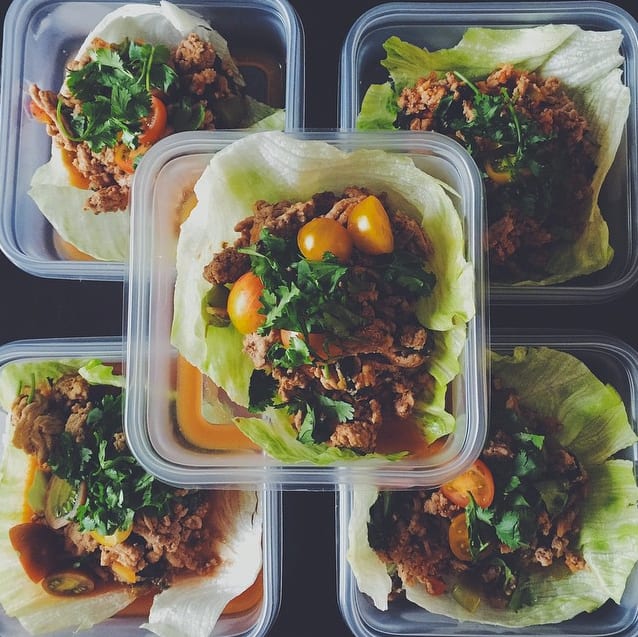 We're excited to welcome the newest member of the @BeachbodyHQ social media team, @begoochie. Not only is she a workout fanatic but she's stepping up her meal prep game already with these turkey lettuce wraps. Want to make your own? Try this recipe.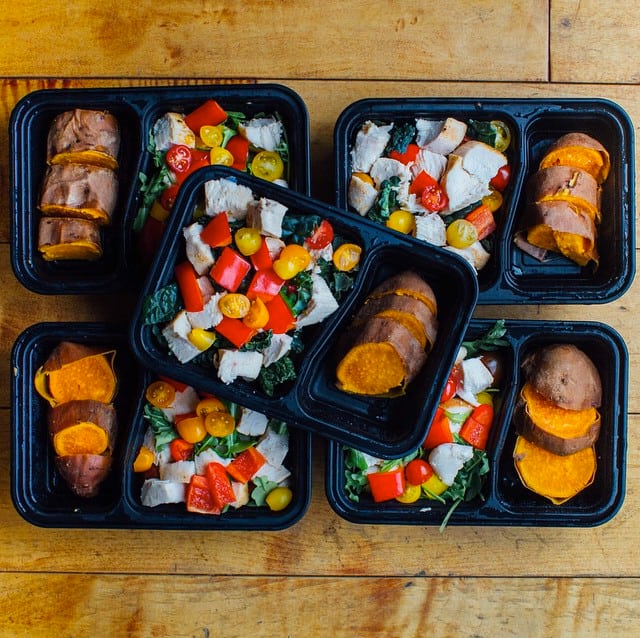 By now, you probably recognize the masterful meal prep from @meowmeix, whose colorful ideas are regularly featured here. These are her salads for the week with a side of sweet potato. Two are made with arugula, three are made with kale, and each is topped with chicken, cherry tomatoes, red bell peppers, and onion. She'll top them with a little balsamic dressing. These are equal to 1 red, 1 green, 1 yellow, and 1 orange 21 Day Fix container.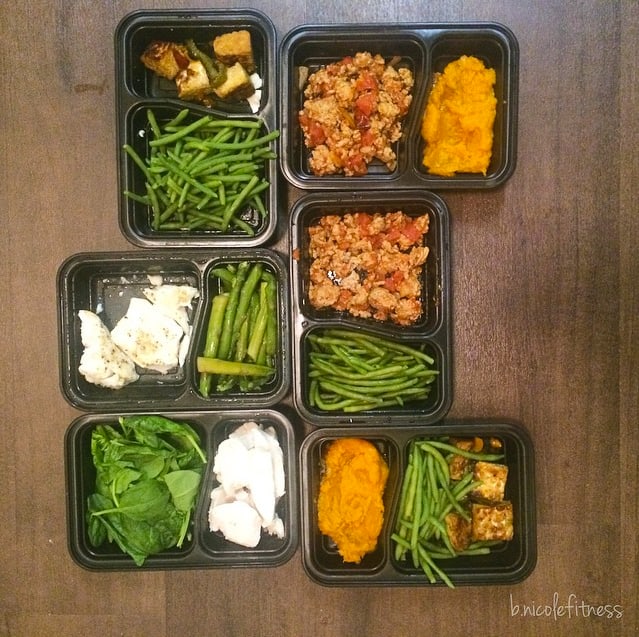 b.nicolefitness made these meals for her second day doing 21 Day Fix EXTREME. She's eating within the 1,800-2,099 calorie bracket.
Meal 1: The healthiest meal of the day, Shakeology
Meal 2: Ground turkey marinara with green beans and 1 tsp. of olive oil
Meal 3: Tempeh sautéed in liquid aminos with green beans and 1 tsp. olive oil
Meal 4: Cod with aspargus
Meal 5: Turkey marinara with mashed sweet potato
Meal 6: Chicken breast with spinach and 1 tsp olive oil
Meal 7: Tempeh sautéed in liquid aminos with green beans, mashed sweet potato and 1 tsp. olive oil
@annesfixedeats prepped healthy meals for herself and her son for lunch at the park. Both look yummy!
Do you meal prep? Share your healthy tips and recipe ideas in the comments.