How Does Autumn Calabrese Meal Prep?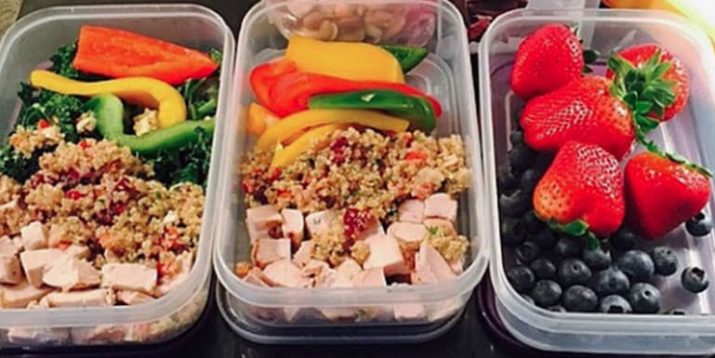 We have special meal prep inspiration this week from Autumn Calabrese, who showed us how she manages to eat healthy while she's on the road. Autumn writes, "I'm staying in a hotel which makes it a bit more challenging to be on point with my food but it doesn't make it impossible. I requested a mini-fridge in my room and went to Whole Foods. Got everything I need to be fueled for the day and stay on track with my goals. This is A LOT healthier than eating out every meal AND a lot less expensive." Good call on the Shakeology, Autumn!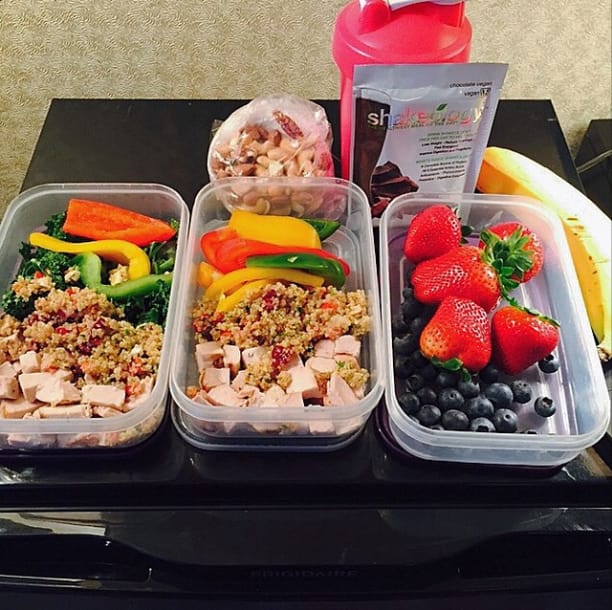 Autumn is a pro when it comes to prepping healthy, portion-controlled meals. See how other fitness fans are following her lead to set themselves up for success. They shared their great meal prep ideas with us via Instagram. Want to see your meal prep ideas on The Beachbody Blog? Email your healthy meal prep photos to Editors@Beachbody.com and you could be next! Be sure to tell us what it is and include your Instagram or Twitter handle for linked photo credit!
@desiree114 rebounded from a 4-pound weight gain on vacation by taking control of her nutrition.  She's got a week of healthy meals ready to go.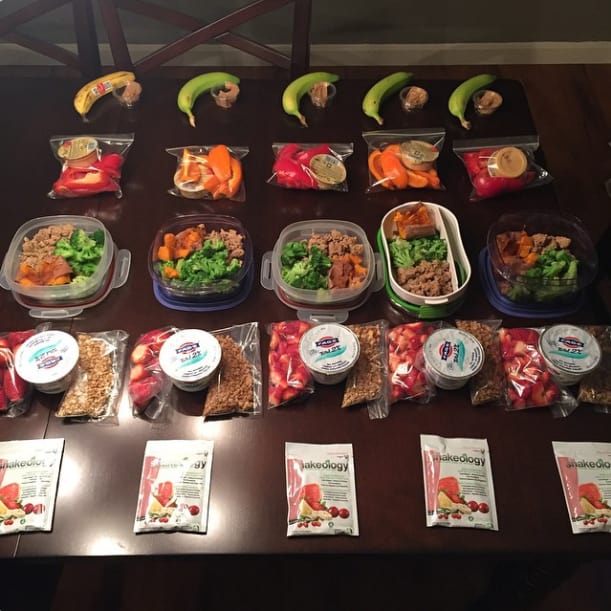 @annesfixedeats combines lean proteins with salads, veggies, and whole grains. In addition to these healthy meals, she has Shakeology for breakfast, and snacks on berries.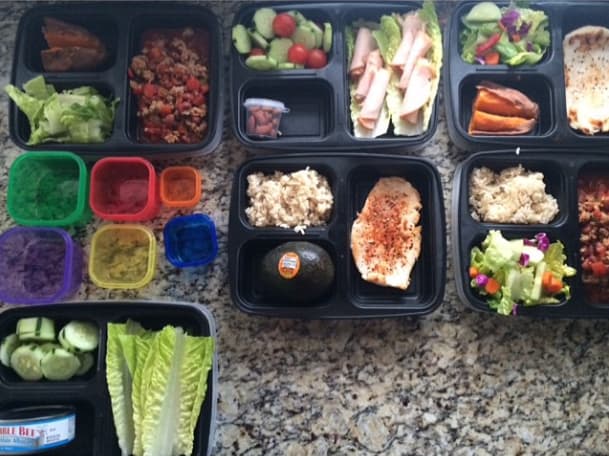 Sylvie Lisa unwinds after a workout with some simple meal prep. Having these lean meals ready to go keeps her feeling great!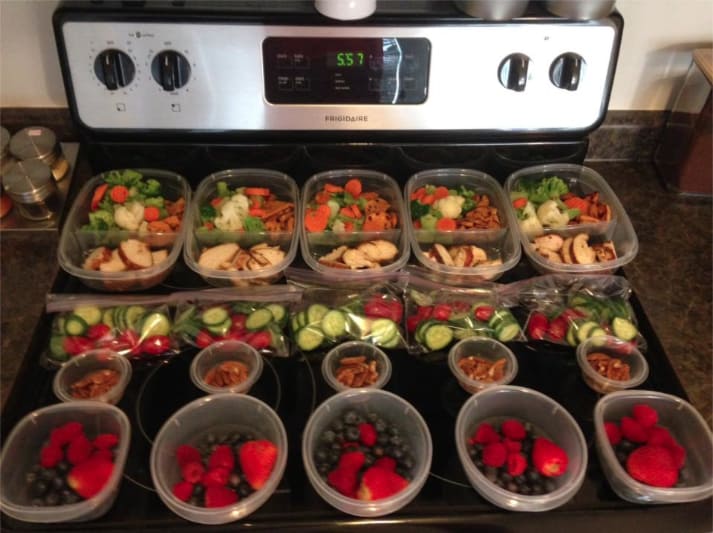 @fit_fly_life has lost 30 pounds so far and is aiming for 50. She's on-track for success with these tasty-looking meals. Herbal teas are a great idea to help her stay hydrated.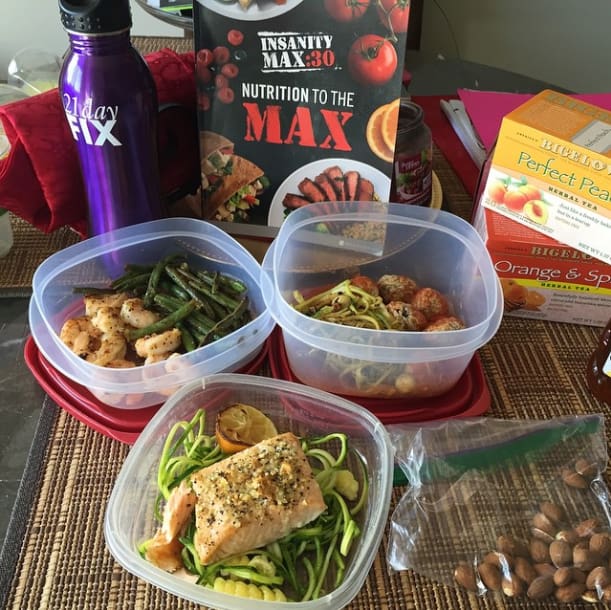 When in doubt, simplify. @micaelas_journey has a Shakeology smoothie to take on-the-go, and packed her 21 Day Fix containers with healthy foods to mix and match.
This is serious meal prepping here! @shannation has 36 meals (including Shakeology) ready for herself and her husband. She says it only took about 45 minutes to cook. We want to know her secret!