Try This Clever Tip for Freezing Your Meal Prep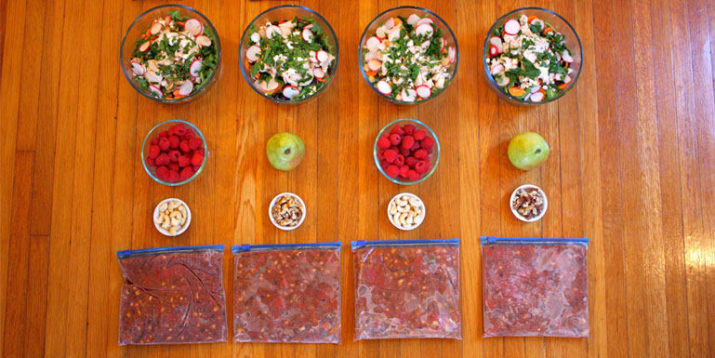 These fitness fans are setting themselves up for success by prepping healthy meals in advance. They shared their great ideas with us and via Instagram. Want to see your meal prep ideas on The Beachbody Blog? Email your healthy meal prep photos to Editors@Beachbody.com and you could be next! Be sure to tell us what it is and include your Instagram or Twitter handle for linked photo credit!
@debbiedeb15 knows that Shakeology and healthy meals are the key to reaching her fitness and nutrition goals. We love her variety of meals and healthy snacks in perfect portions.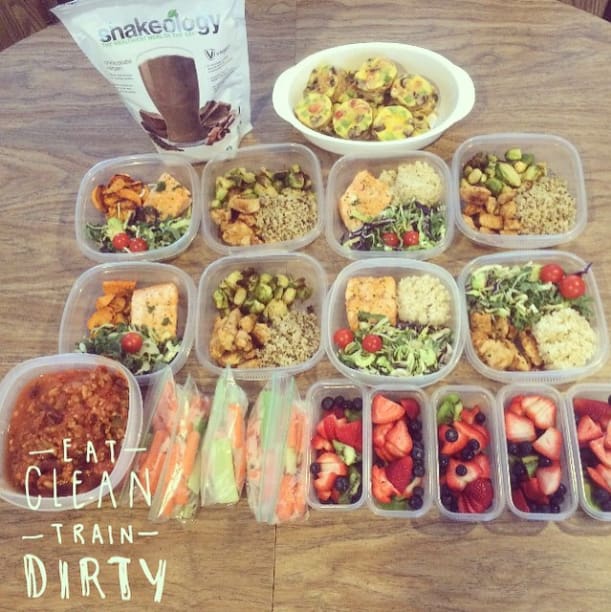 Breakfast is ready! @Megan.scribner saves time in the morning by prepping steal cut oats with blueberries and pecans. Yum!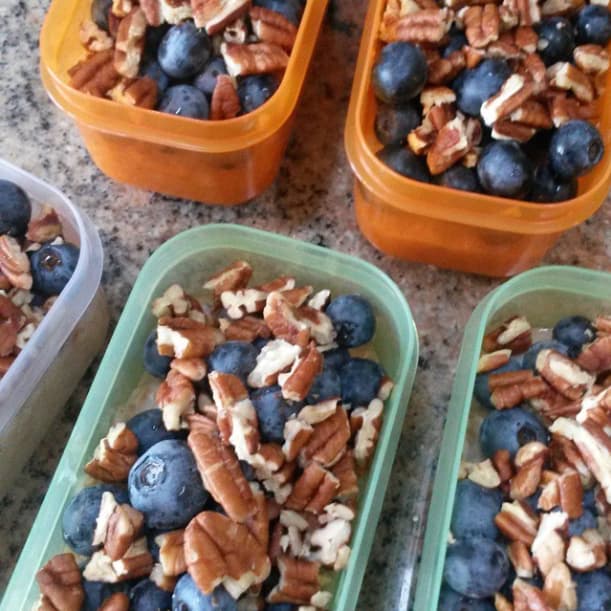 Here are four days of breakfasts, lunches, and snacks that our Beachbody Blog Senior Editor, Kirsten Morningstar (@orangesandavocados) brings to work. She mixes frozen berries and Greek yogurt with her Shakeology, has a large salad with chicken breast and garbanzo beans for lunch, packs fresh fruit and nuts for snacks, and has a bowl of chili in the afternoon before her workout. She makes a large batch of chili, then freezes individual portions in plastic bags, that way, even when there isn't time for meal prep, she has something healthy to eat for lunch or dinner.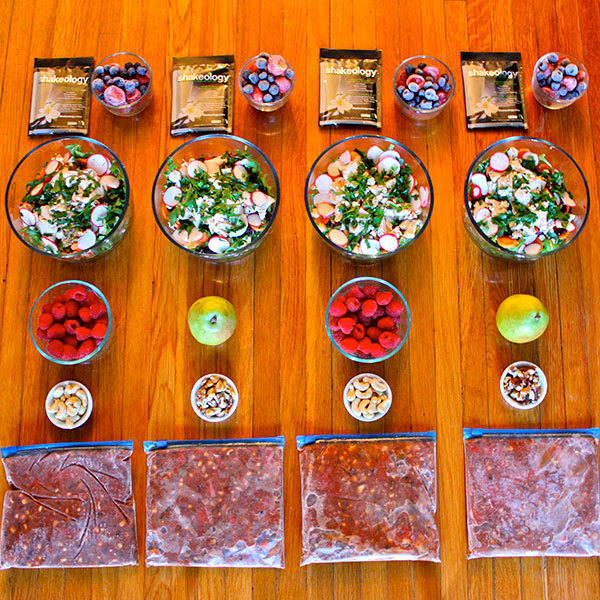 @cavemommaning knows that healthy meal prep and consistent workouts are the way to get results with 21 Day Fix. She says this chicken with salad is 2 red, 2 green, 1 blue, and 1 orange containers.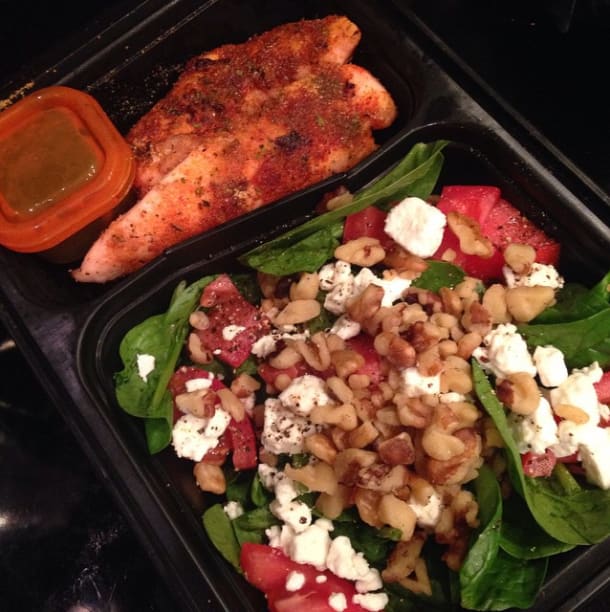 This egg cups recipe from @turbodiva looks delicious. She fills nonstick muffin tins with sliced ham, spinach, scrambled eggs, then bakes them. She says they pop out of the muffin tins, with no mess. So easy!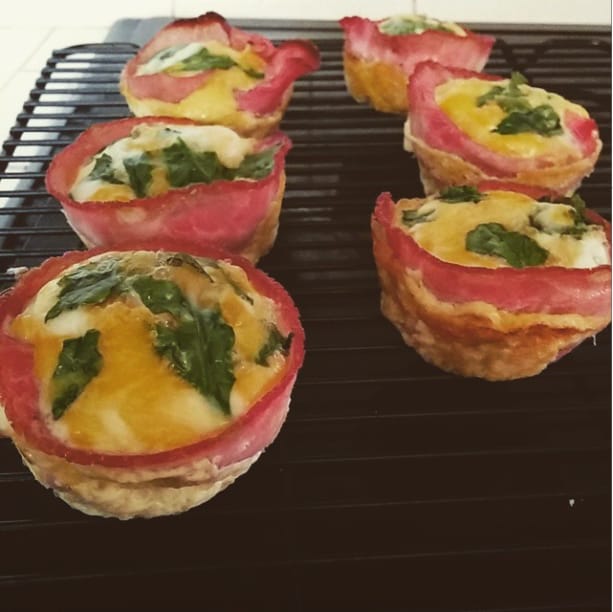 Eating clean and working out with Beachbody helped @fitjennc lose 20 pounds. She is sticking with it by prepping a week of healthy meals filled with fresh fruits and veggies.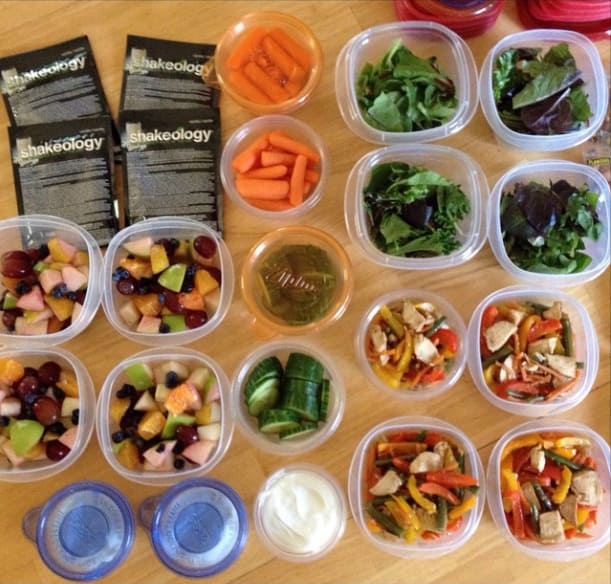 How can a busy grad student eat well? @forksandrecreation uses easy recipes with simple ingredients, like this Mediterranean kale salad with kalamata olives, chickpeas, feta, and avocado.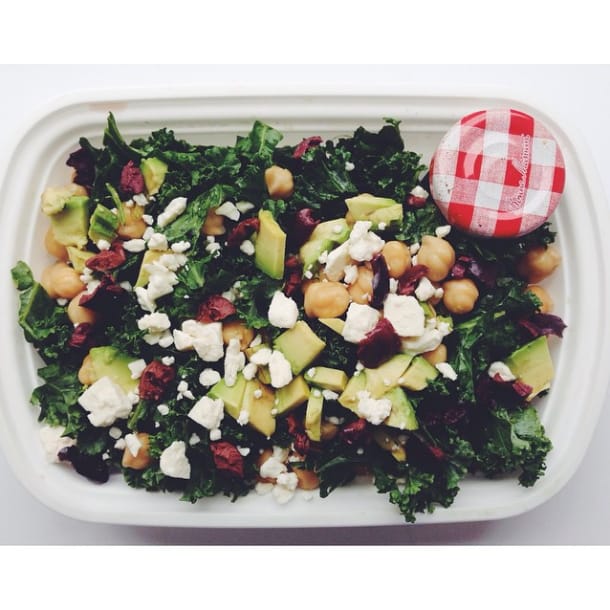 What are you favorite meals to prep for the week? Share your ideas in the comments!