How to Do 3 of the Toughest Moves in CORE DE FORCE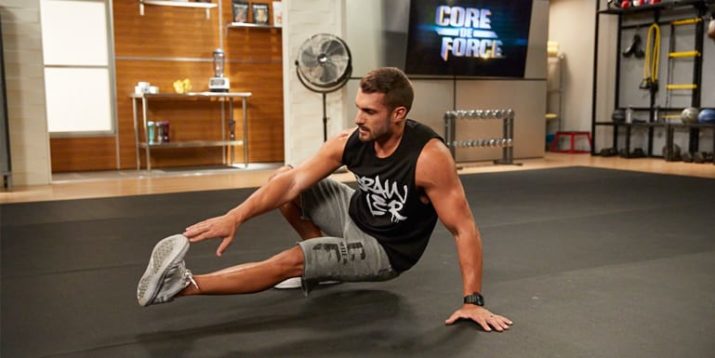 There's a reason we named our the 30-day, MMA-inspired workout program CORE DE FORCE — every single move challenges your core.
Each time you throw a jab, thrust a knee, deliver a kick, or perform a crunch, push-up, or plank variation, you'll engage an armada of muscles between your hips and shoulders to maintain balance and stability and to transfer power efficiently from one extremity to another.
As your core becomes stronger, your entire body will become leaner and more defined as trainers Joel Freeman and Jericho McMatthews lead you through CORE DE FORCE's unique combination of explosive cardio intervals and hard-hitting bodyweight moves sculpts your muscles while incinerating the fat that covers them.
Master the core exercises below—the three toughest in CORE DE FORCE—to get a jump start on your training and build a knockout body even faster.
Click here for more information about CORE DE FORCE!
How to Do the 3 Toughest Moves in CORE DE FORCE
Hip Escape Toe Tap
• Get on all fours in a bear crawl position—arms straight, hands below shoulders, and knees bent 90 degrees below hips (only your hands and toes should touch the ground).
• Keeping your left hand and right foot on the ground, rotate up to your right, raising your right arm, extending your left leg, and tapping your toes with your right hand. Return to the starting position.
• Repeat to your other side. Continue alternating sides.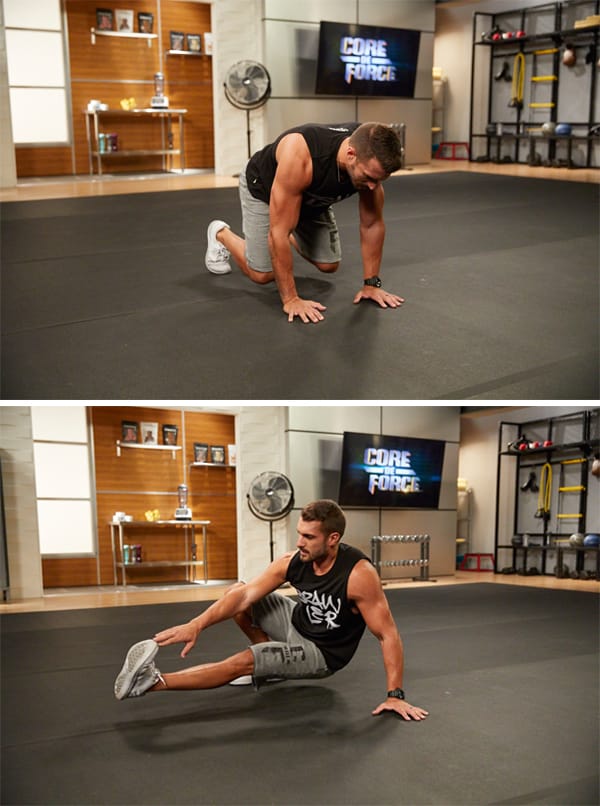 Single-Leg Push Kick
• Lie face up on the ground, legs straight, and prop yourself up on your forearms.
• Lift both legs, keeping your left leg extended (your heel should hover a few inches above the ground), and bringing your right knee toward your chest. This is the starting position.
• Perform a "push kick" with your right leg, moving it in a circular motion as you extend it straight out, bend your knee, and draw it back toward your chest. Perform equal reps with both legs.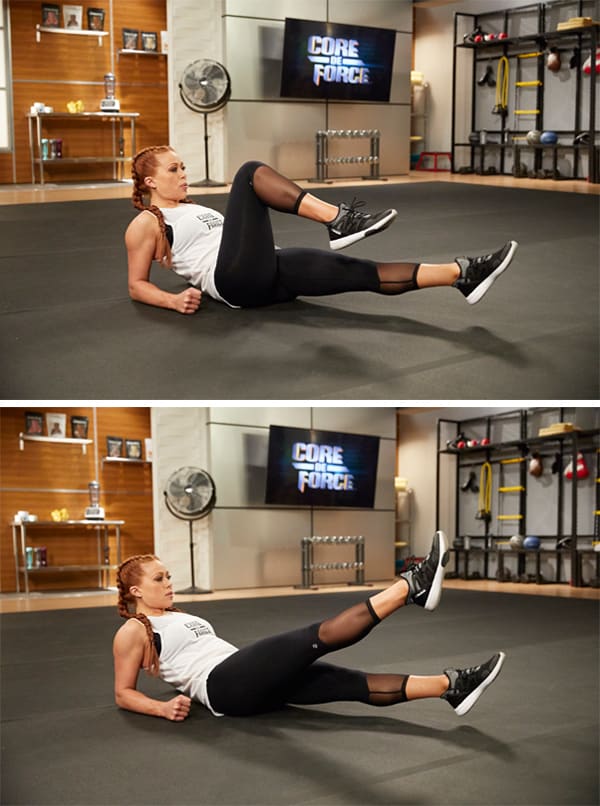 Guarded Square Up
• Lie on your back with your knees bent, feet flat on the floor, and guard up (elbows bent and tucked, fists protecting your face).
• Raise your head and shoulders slightly and crunch your rib cage toward your right hip. Pause, then come up a little more, crunching your rib cage toward the right side of your pelvis. Pause again, then crunch toward the center of your pelvis. Pause one more time, then return to the starting position.
• Repeat to your left. Continue alternating sides.