11 K-Beauty Products to Add to Your Amazon Wish List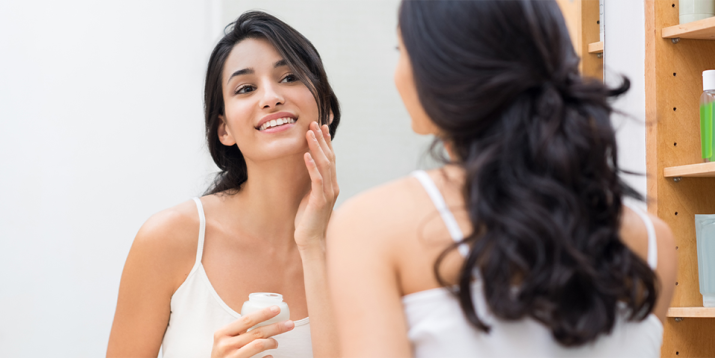 With its pretty packaging and ridiculously affordable prices, it's no wonder Korean beauty (a.k.a. K-beauty) products have become so popular.
And you don't have to venture to the other side of the world to experience their amazing effects, because Amazon has an extensive collection of K-beauty products that can arrive at your doorstep in just a few days.
New to the Korean beauty trend? Here are some of our favorite K-beauty products to add to your wish list.
1. The Face Shop Rice Ceramide Emulsion & Rice Water Face Wash Set (Amazon)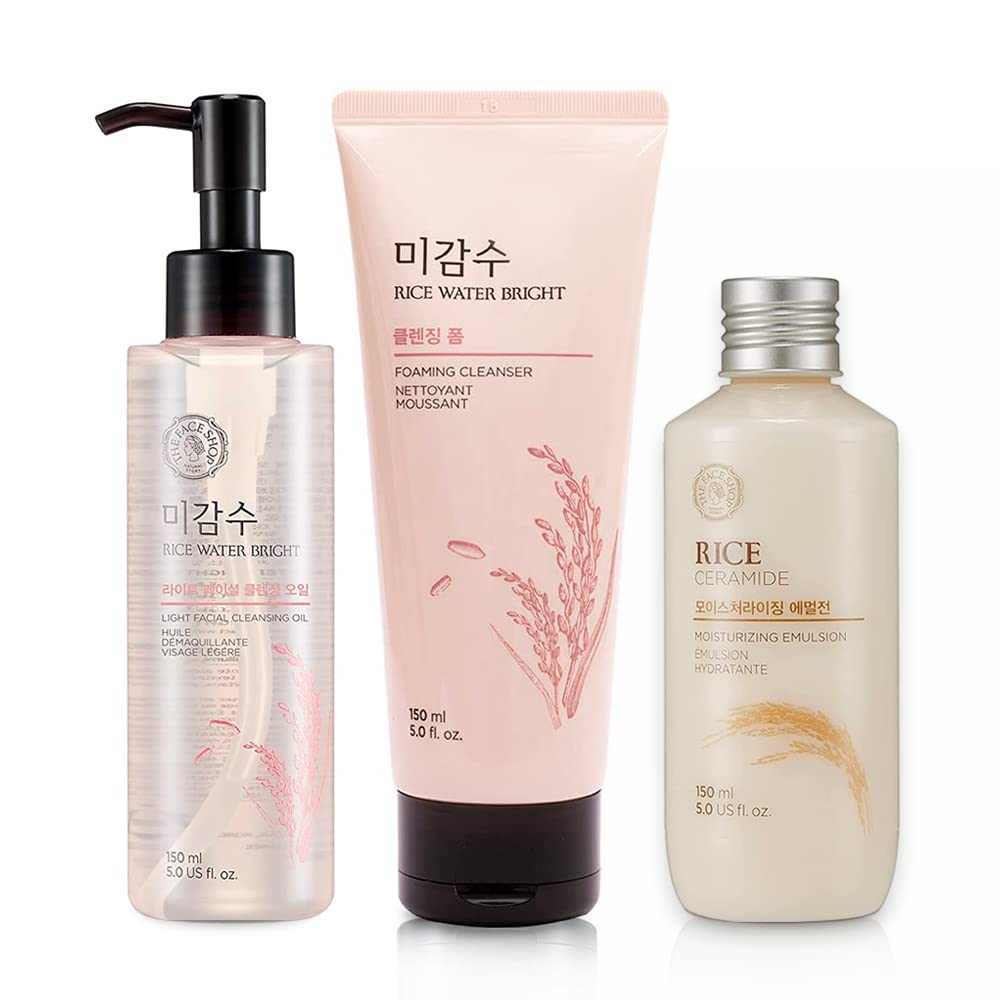 This K-Beauty cleansing set is made from rice water — a natural skin cleansing ingredient that contains vitamins A, B, and E — and the mild formula is perfect for easily irritated skin.
Start with the light cleansing oil to remove makeup and impurities, and follow with the cleansing foam to leave your skin brighter and clearer.
Get it on Amazon.
2. Seoul Ceuticals Anti-Aging Snail Repair Cream (Amazon)
Snail goo, on your face?! That's right — snail extract is a staple in the K-beauty scene.
This moisturizing cream, which also contains aloe, shea butter, and jojoba oil, works on both dry and oily skin types.
Plus, it's non-comedogenic, so it won't clog pores!
Get it on Amazon.
3. Dermal Korea Collagen Essence Facial Sheet Mask Combo Pack (Amazon)
Why try one K-beauty sheet mask when you can try 16 of them?
This combo pack includes 16 different facial sheet masks — so whether your skin needs some brightening, moisturizing, soothing, or anti-aging, you're likely to find your new favorite mask somewhere in the collection.
Get it on Amazon.
4. Skinfood Black Sugar Strawberry Mask (Amazon)
This facial mask contains strawberry seeds and mineral-rich, organically produced black sugar to naturally and gently exfoliate your skin.
And the best part? You'll smell like a strawberry smoothie.
Get it on Amazon.
5. Missha Perfect Cover BB Cream (Amazon)
This lightweight BB cream conceals imperfections, balances skin tone, hydrates, and nourishes the complexion.
It's infused with botanical essences like chamomile and rosemary, as well as emollient plant oils and marine extracts for a lightweight foundation that actually continues to help your skin after you wipe if off!
Get it on Amazon.
6. The Plant Base Time Stop Collagen Ampoule (Amazon)

This award-winning anti-aging serum is made from 76.53% mushroom extract to reduce the appearance of fine lines and wrinkles and enhance the skin's elasticity.
It's also vegan and cruelty-free, with a boost of adenosine for extra anti-aging properties.
Get it on Amazon.
7. TONYMOLY Panda's Dream Mascara (TONYMOLY)
This lightweight, ultra-lengthening mascara keeps your lashes looking defined and fresh all day long.
It's made with soothing bamboo extract, and it resists smudging and flaking — so it should hold up even when you're sweating at the gym or crying over your favorite K-drama.
Get it on TONYMOLY.
8. Etude House Sunprise Sun Milk (Amazon)
You know you need sun protection every day, but if you deal with oily skin, it's hard to commit to adding a sticky sunscreen to your daily skin care routine.
Say hello to your new favorite sunscreen: It has SPF 50 protection and its non-greasy feel is perfect for oily skin types.
Get it on Amazon.
9. COSRX AHA/BHA Clarifying Treatment Toner (COSRX)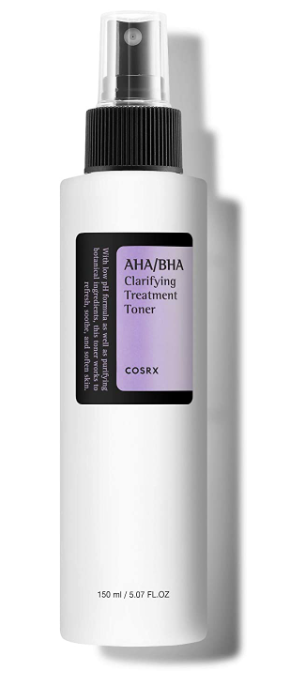 This beloved K-beauty brand is vegan, cruelty-free, and paraben-free!
With simple yet effective ingredients like AHA, BHA, and other botanical ingredients, this clarifying toner aims to improve skin texture, offer gentle exfoliation, and control your pores for healthier skin!
Get it on COSRX.
10. SRB Rice Bran Enzyme Powder Face Wash and Scrub (Amazon)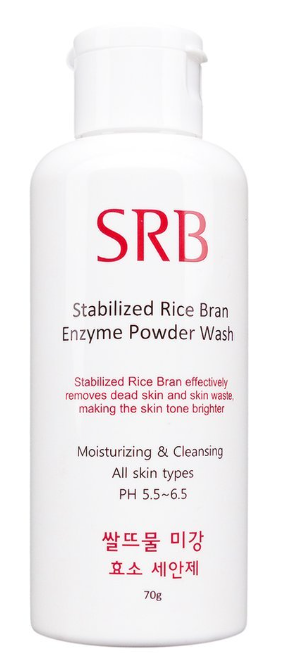 Great for sensitive skin, this hypoallergenic face wash is free from preservatives such as glycerins, artificial colors, pH regulators, and parabens.
Using rice bran, rice germ, grape seed, and pollen extract, the formula contains at least 50 different kinds of nutrients and antioxidants for healthier, cleaner skin.
Get it on Amazon.
11. Holika Holika Aloe Facial Cleansing Foam (Amazon)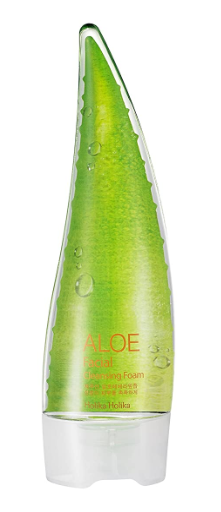 Made with Jeju-Island-grown aloe vera leaves, this gel-to-foam face wash aims to leave a moisturizing layer on the skin barrier so you can cleanse your skin without stripping it.
Remove dead skin, make-up, and other impurities without any harsh chemicals.
Get it on Amazon.