The Beachbody On Demand Spotify Channel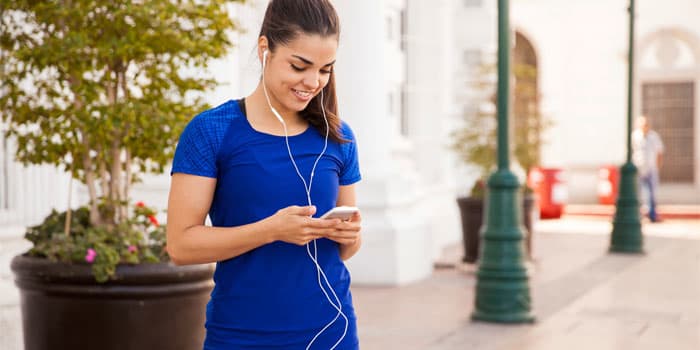 For many people, music is an essential component of exercising. If you fall into this category, you know that a bad playlist can wreck what would have been an otherwise great run.
That's why we created the Beachbody On Demand Spotify Channel.
Whether you're doing 21 Day Fix, Body Beast, INSANITY, INSANITY MAX:30, or FOCUS T25, you can choose a playlist that features your favorite type of music from pop to hip hop to EDM.
In addition to the program-specific playlists, there are a few others you'll find on this channel like Cardio Crush, created by 21 Day Fix-creator Autumn Calabrese.
You'll also find our Staff Favorites — these are our favorite songs that were put together to fit your workout needs.
Train Hard Play Hard is filled with a variety of top hits. Since you're going all out with your workouts, these songs do too. They are sure to ramp up your energy and keep you pumped the entire time.
Before you set off on a long run or intense cardio session, plug into the Cardio Workout station. It taps into the power of upbeat, popular songs that will keep your body moving.
Sometimes you want a less intense workout that will still get your blood pumping. Relax & Sweat is just that. It'll keep you moving at a nice, steady pace without overwhelming your eardrums. This mix is great for a yoga session or a light jog.
When you're ready to Power Up, this mix of songs will get you going with unstoppable energy and help you destroy any workout you have planned.
If you're going to tackle a HIIT workout, blast these songs to keep you amped up the whole way through.
Whether you're relaxing at the end of the day or about to start a slow-paced yoga class, Unwind can provide a peaceful backdrop of music to fit the mood.
If you're doing a P90X3 workout on Beachbody On Demand, you can choose the "No Music" option to hear only Tony Horton's instructions, minus the background noise.
This is the perfect time to blast your favorite P90X3 Spotify playlist, whether that's Rock N' Roll, Hits, Hip Hop, or EDM!