7 Things Fit People Do at Work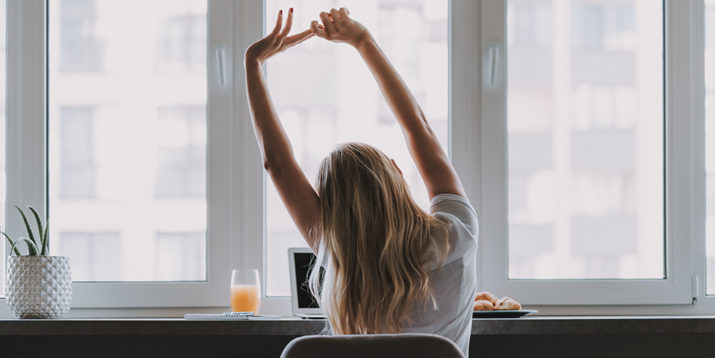 Working fitness into your free time is no easy feat, but staying active while on the clock can be next-level tough.
For many people, when Monday rolls around, it can be a struggle to squeeze in a full workout in between work, traffic, errands, making dinner, and family time.
Luckily, there are tons of small workday habits you can develop that can help you stay on-track with your fitness goals.
Worried about disrupting your workflow? Well, these habits will actually help boost your productivity, not slow you down. (Take that, boss).
For example, taking a walk when you're overwhelmed can make you a more focused and efficient worker. And if you're the type of person who doesn't spend a lot of time at your desk, we've got tips for you, too, like how to have more active meetings.
Watch and learn seven healthy habits fit people practice at work:
Pro tip: Looking for more lifestyle and behind-the-scenes content? Head to Beachbody On Demand and check out our BODlife channel!