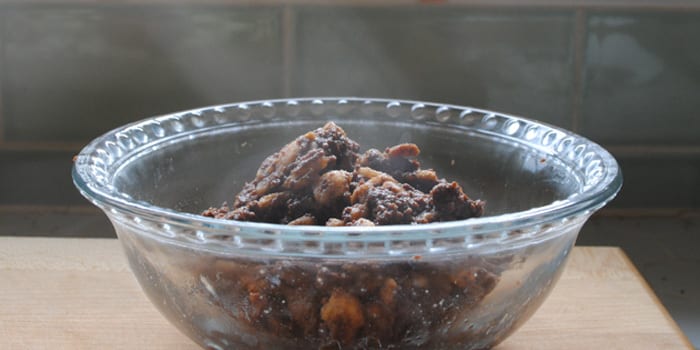 We realize it doesn't look like much, but where it lacks in appearance, it makes up for in flavor. It has the intense flavor of dark chocolate and the lightness of a soufflé without the calories.
Total Time: 11 min.
Prep Time: 5 min.
Cooking Time: 3 min.
Yield: 2 servings
Ingredients:
¼ cup low-fat milk
5 large egg whites (⅔ cup)
2 tsp. raw honey
⅔ cup high-fiber, pellet-style cereal (like Fiber One or Trader Joe's High Fiber Cereal)
2 Tbsp. unsweetened dark cocoa powder
2 medium strawberries, sliced (for garnish; optional)
Preparation:
1. Combine milk, egg whites, honey, cereal and cocoa powder in a small saucepan.
2. Cook, stirring constantly, over medium-high heat for 2 to 3 minutes until the mixture puffs up and is no longer liquid.
3. Divide evenly into two medium serving bowls; let it sit for 3 minutes before serving.
4. Garnish with strawberry slices if desired.
Tip: You can cook the mixture in a microwave oven. Cook in a microwaveable bowl, stirring every 30 seconds. Watch carefully to make sure it doesn't bubble up over the edge of the container.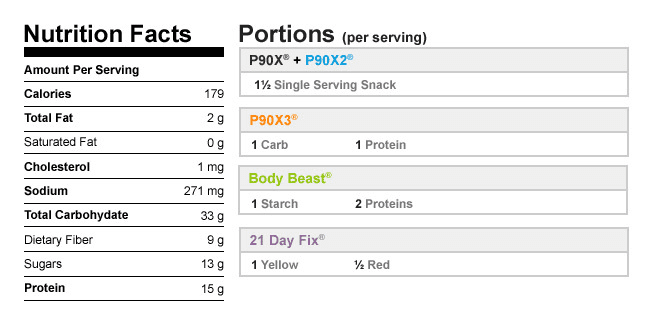 If you have questions about the portions, please click here to post a question in our forums so our experts can help. Please include a link to the recipe you're asking about.