FIXATE Mother's Day Recipes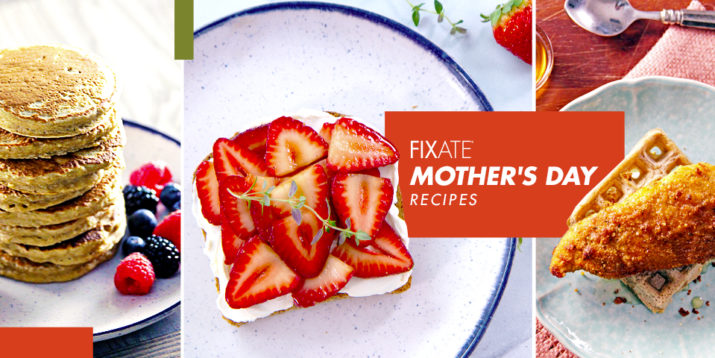 This Mother's Day, show your love and appreciation with a wholesome, home-cooked breakfast.
These FIXATE recipes are the perfect way to support mom's healthy eating goals and thank her for all that she does every day!
What Is FIXATE?
FIXATE is a Beachbody On Demand cooking show hosted by Portion Fix creator Autumn Calabrese and her brother Bobby.
Together, they show you how to cook easy, wholesome, portion-controlled meals.
Every recipe is designed to work with Beachbody's Portion-Control Container System and includes the nutritional breakdown and container equivalents — all you have to do is get cooking and eat.
Below are 4 delicious FIXATE recipes to make your mom's day!
Pro tip: To get the full recipes, including ingredient amounts and step-by-step instructions, watch the corresponding FIXATE episodes on Beachbody On Demand.
Mother's Day Recipes From FIXATE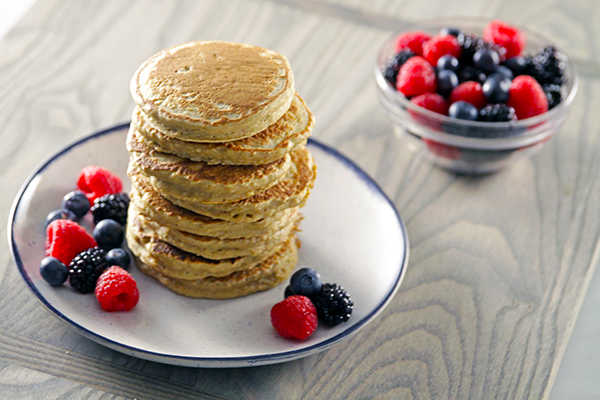 1. Banana Oat Pancakes
There's nothing like the smell of fresh pancakes to start Mother's Day (or any day, really) off right.
The mom in your life is going to love these Banana Oat Pancakes with fresh mixed berries because they're filled with wholesome ingredients, and of course, love!
These homemade pancakes are so easy to make, you'll never go back to boxed pancake mix.
Container Equivalents:½ Purple, 1 Yellow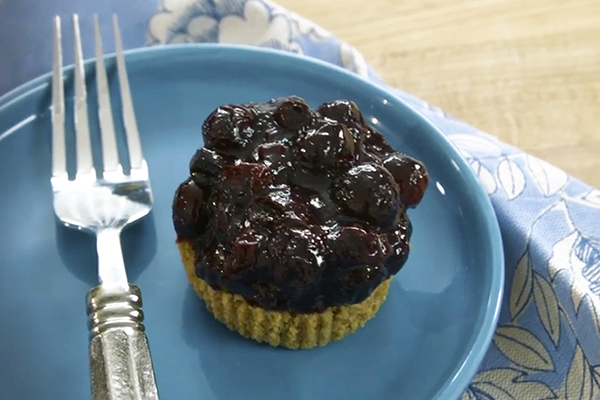 2. No-Bake Mini Blueberry Pies
What's better than a blueberry pie fresh out of the oven? A no-bake mini blueberry pie, chilled and sweet, right out of the fridge.
These baby pies are a perfect end note to a delicious FIXATE meal; just a touch sweet and the perfect size to satisfy your sweet tooth.
Container Equivalents: ½ Purple, 1½ Yellow, 1½ tsp.
3. Strawberry Cream Cheese Toast
For those of you whose talents lie outside the kitchen, this simple and delicious toast recipe is for you.
The only "cooking" required is toasting the bread, add a smear of cream cheese, then top with a fresh strawberry and coconut mixture.
We guarantee mom will love it!
Container Equivalents: ½ Purple, 1 Yellow, 1 Orange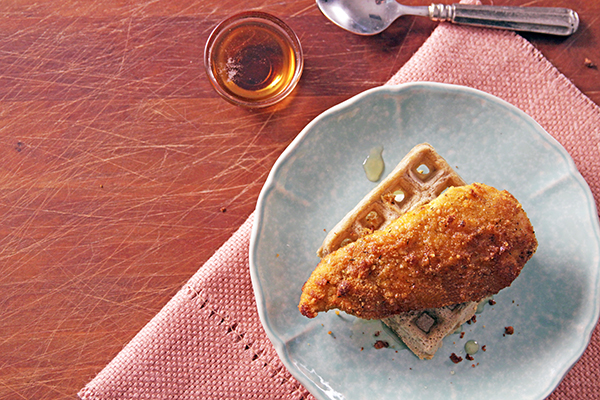 4. Oven-Fried Chicken and Gluten-Free Waffles
These two recipes require a little bit more time in the kitchen but trust us, it's worth it! Tender, crispy oven-fried chicken on top of a sweet waffle — YUM!
The chicken soaks up all sorts of incredible flavors after you dip it in buttermilk then dredge it in a spice mixture with a little heat: cayenne, black pepper, paprika, oregano, thyme, Parmesan cheese.
The crispy, spicy chicken breast goes perfectly with a fresh waffle right out the waffle maker!
Container Equivalents: 1 Yellow, 1 Red, ½ Blue, 1 Orange, 1 tsp.
Container Equivalents: 1 Red, 1 Orange, 1 tsp. (chicken only)
Container Equivalents: 1 Yellow, ½ Blue (waffles only)
Join Beachbody On Demand today to watch the FIXATE Cooking Show and get these delicious Mother's Day recipes and more.