Eggs in Bell Pepper Rings
Add a little color to your morning with these fun eggs cooked in bell pepper rings. They are an easy brunch dish, too! Garnish with fresh herbs, like basil, dill, chives, if desired.
Total Time: 31 min.
Prep Time: 10 min.
Cooking Time: 21 min.
Yield: 6 servings
Ingredients:
Nonstick cooking spray
1 large bell pepper, cored, sliced into 6 rings
6 large eggs
Sea salt (or Himalayan salt) and ground black pepper (to taste; optional)
Preparation:
1. Heat large nonstick skillet, lightly coated with spray, over medium-low heat.
2. Place bell pepper rings in skillet. Crack an egg into the center of each ring. Season with salt and pepper if desired; cook for 2 to 4 minutes, or until egg are cooked to desired doneness.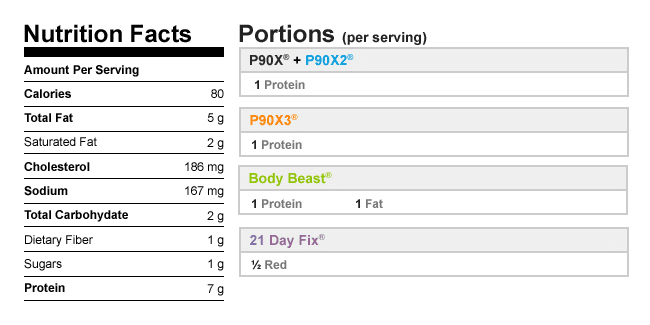 If you have questions about the portions, please click here to post a question in our forums so our experts can help. Please include a link to the recipe you're asking about.