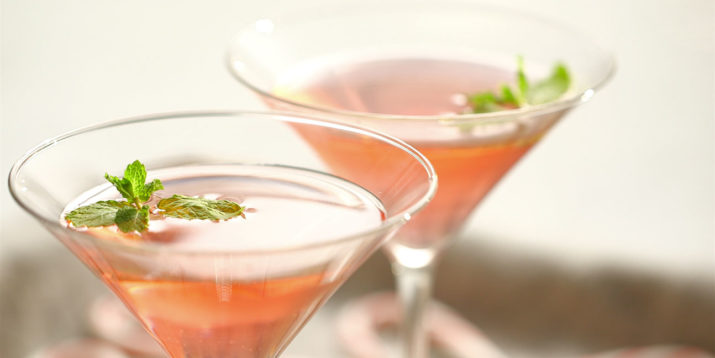 When you're hosting holiday festivities while trying to stick to your fitness and nutrition goals, choosing a healthy festive menu can be as hard as a workout.
You end up weighing dozens of options (see what we did there?) and often end up serving the same go-to food and drinks.
Enter Autumn Calabrese and her brother Bobby, who created this recipe for a skinny Candy Cane Martini.
This refreshing, low-calorie vodka cocktail mixes sweet and tart flavors for a delicious drink that's perfect for entertaining.
The trick to this FIXATE recipe is to keep it simple: A minty homemade simple syrup made with honey imparts natural sweetness, unsweetened cranberry juice add tartness and color, and peppermint extract fills out this fragrant holiday libation.
Pro tip: The day before your event, pop your vodka in the freezer. This will ensure the coldest drinks possible and reduces the melt factor when shaken with ice. The end result is a perfectly frosty cocktail.
Watch the FIXATE episode on BODi and get the recipe, Container Equivalents, and nutritional information.