Brutal Arms Workout with Tony Horton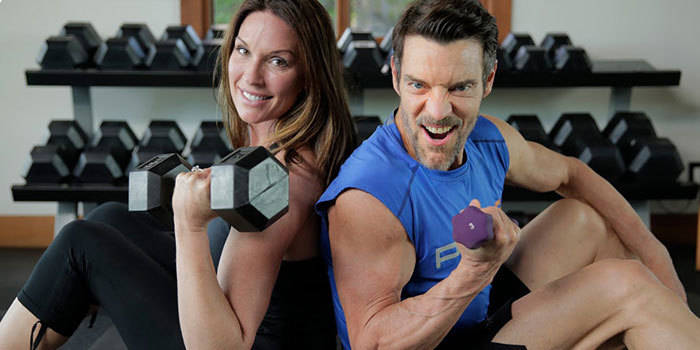 Tony and Shawna lead an intense arm workout that you can do by yourself or with a partner. Tony includes some balancing exercises to make it extra challenging. It's a short workout, but that doesn't mean you won't be sore afterwards. Are you ready? Let's do this.
See below the video for the complete list of moves.
Click here to subscribe to my channel and see more of my videos!

TODAY'S ARM WORKOUT:
0:44 One-Footed Curls
2:52 Sphinx Kickbacks
3:34 Plank Kickbacks
4:40 Kneeling Preacher Curls
5:09 Rocket Launcher Curls
6:35 "A" Press
6:59 Backstabber