Popsicles as part of breakfast? Uh, YES, PLEASE.
But eating clean and popsicles for breakfast? Generally, not so much. But yes, with these pops made with Shakeology.
This recipe combines the goodness of Shakeology, crunchy whole-grain cereal, and fresh fruit for a pretty well-rounded part of your morning meal.
Making a commitment to clean eating and a healthy lifestyle might make it feel like there are fewer opportunities to treat yourself. This just isn't so.
Pro tips:
• Experiment with your fruits — try kiwis, pineapple, or peaches.
• You can also swap in your favorite Shakeology flavor, too.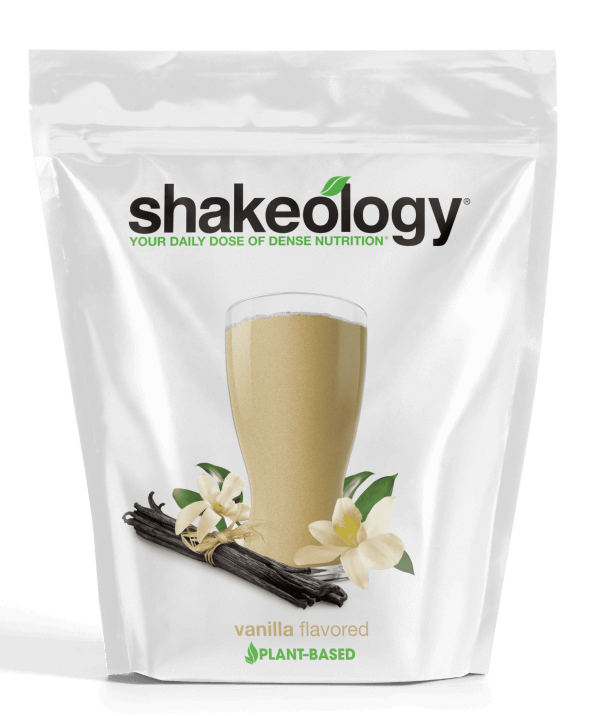 Vanilla Shakeology
Experience the sweet, creamy flavor of robust vanilla as your daily superfood dessert.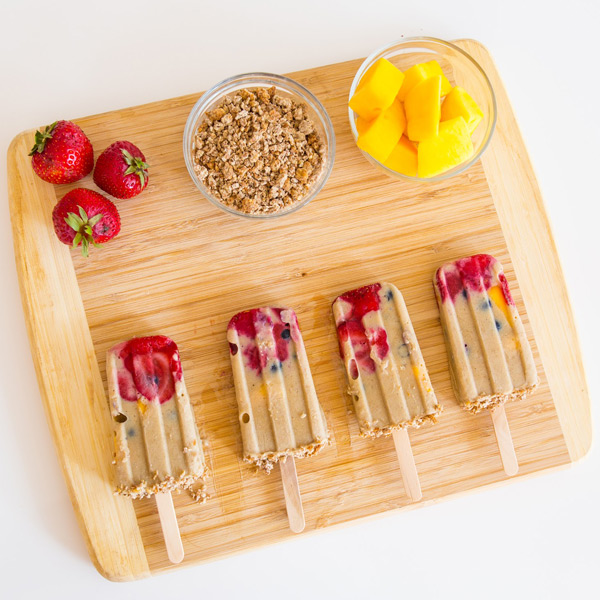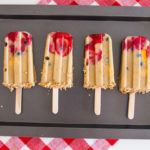 Fruity Tooty Popsicles
This breakfast popsicle recipe combines whole-grain cereal, fresh fruit, and Shakeology for a healthy morning snack!
Prep Time 15 mins
Cook Time 0 mins
Total Time 4 hrs 15 mins
Servings 4 servings (1 pop each)
Calories 159 kcal
Ingredients
½ medium mango, sliced
½ cup / 80 g sliced strawberries
½ cup / 75 g fresh blueberries
½ cup / 60 g fresh raspberries
1 cup / 240 ml unsweetened almond milk
2 scoops Vanilla Shakeology
Popsicle sticks
¼ cup / 30 g all-natural granola
Instructions
Evenly place fruit in four ice pop molds. Set aside.

Place almond milk and Shakeology in blender; cover. Blend until smooth.

Pour evenly into four ice pop molds; insert a popsicle stick into each pop. Freeze for 1 hour, or until pops start to set.

Sprinkle granola evenly into ice pop molds, pressing gently if needed. Freeze for 3 hours, or until set. Serve immediately, or store frozen in an airtight container for up to 1 month.
Recipe Notes
Fantastic Fiber (F), No Dairy (ND), Protein Power (P), Vegetarian (VG)
The Nutrition Facts box below provides estimated nutritional information for this recipe.*
* Total Sugar 14 g, Added Sugar 4 g
Nutrition Facts
Fruity Tooty Popsicles
Amount Per Serving (1 popsicle)
Calories 159 Calories from Fat 27
% Daily Value*
Fat 3g5%
Cholesterol 5mg2%
Sodium 130mg6%
Carbohydrates 25g8%
Fiber 6g25%
Sugar 14g16%
Protein 10g20%
* Percent Daily Values are based on a 2000 calorie diet.
Container Equivalents
1 Purple
½ Red
2B Mindset Plate It!
Enjoy 2 servings (2 pops) to make a great breakfast.
Photos by Rebecca Gutierrez.