Calm Your Mind Master Class With Maria Sirois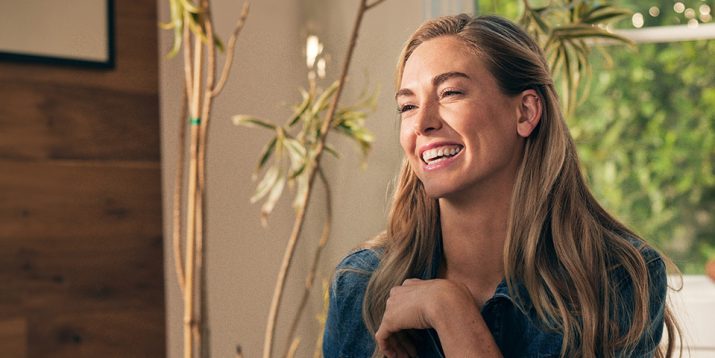 Can we let you in on a little secret? You have magnificence inside you. We all do.
But stress, catastrophizing, and the natural, oh-so-human, negative spin inside our brains keep us from letting it shine for the world to see. And the world is missing out.
Let's make a change. Let's grant ourselves permission to be human (a.k.a., beautifully imperfect) and magnificent. It all begins when you calm your mind.
In the Calm Your Mind Master Class (launching May 22), Maria Sirois, PsyD, author of Every Day Counts, will share soul-stirring stories and personal experiences, along with practical tips and science-based strategies, to help stop our negative thoughts from getting in our way.
Together, we will discover our own north stars and create lives that energize us.
Who Is Maria Sirois?
Clinical psychologist, master teacher, facilitator, author, and global consultant, Maria focuses on the resilience of the human spirit, particularly when under chronic stress, during significant transitions, and/or when feeling the shock of wholesale change.
A global presence in her field, she has presented on the largest stages, with leading figures in business, education, and health.
Maria brings a wealth of perspective, wisdom, authenticity, and humor from decades of study in the mind/body medicine and resilience disciplines.
You can read her work in A Short Course in Happiness After Loss (And Other Dark, Difficult Times) and Every Day Counts, or look up her TEDx talk.
This month, she'll guide us in how to calm our minds and strengthen our Health Esteem.
Permission, Granted
Together, we will make the journey toward our own north stars using strategies and practical tips gleaned from Maria's stories and experiences.
Over the course of the month, we will:
Turn challenging times into growth opportunities with the power of "AND."
Grant ourselves the same acceptance and compassion we give to others.
Learn how to get out of our own way so we can allow ourselves to be magnificent.
Discover who we most want to be and plot out the path to reach that person.
We cannot wait to meet your human and magnificent self at Calm Your Mind with Maria Sirois.
In the meantime, explore our previous master classes or learn more about Mindset on BODi.