The Best Pillows for Sleeping No Matter How You Sleep
Sleep is just as crucial for your overall health as what you eat and how you move. It can help with stress, anxiety, and recovery, and aids in your general self-care, so having a good pillow is crucial.
Having the best pillow for sleeping — for however you sleep — can help level up your slumber game and guarantee a quality night's rest.
"Pillows are soft, cozy accessories to our sleep environments that we sometimes don't think twice about," says Dr. Kent Smith, a sleep expert, and president of the American Sleep and Breathing Academy.
They are an important role in our sleep health and are critical for getting the best quality sleep possible, yet are often overlooked.
The right pillow will support the natural curvature of your neck, leaving you well-rested and free of aches or pains in the morning," he explains
Read on to learn about the best pillow for sleeping if you're a side sleeper, stomach sleeper, or back sleeper — or all three!
Plus get a few extra tips and tricks to make the most out of your zzz's.
1. Best Pillow for Side Sleepers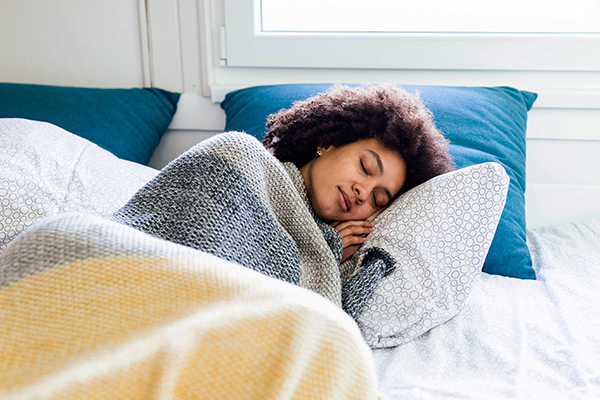 "Just like people, pillows come in all shapes, sizes, and builds," says Dr. Smith. "There are pillows made to better suit front sleepers, back sleepers, and side sleepers, and a wide variety of materials are available."
For side sleepers, Dr. Smith recommends a contoured pillow that will nicely support your shoulders and neck, like a contour memory foam pillow with a medium density or firmness.
By using a pillow that is of medium to high density, your head can stay level and maintain spinal alignment while on your side.
2. Best Pillow for Stomach Sleepers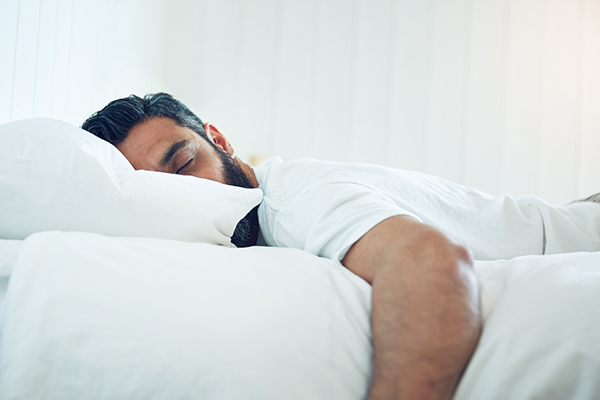 If you sleep on your stomach, the best pillow has a low height so that the head and neck are not propped up at an uncomfortable angle during the night, says Dr. Smith.
Aim for a plush pillow that lets your head sink in a bit, like the AmazonBasics Alternative Bed Pillow, or choose a pillow where you can adjust the fill to reach the best loft level.
Overall, if you sleep on your stomach, your pillow should either be extra soft so you can sink in or thinner and flatter so your head and neck are aligned comfortably.
3. Best Pillow for Neck Pain
According to Martin Reed, a certified clinical sleep health educator (CCSH) and the founder of Insomnia Coach, feathers and down tend to retain warmth and offer good support.
At the same time, memory foam helps evenly distribute weight, which is helpful if you live with neck pain.
If you have a few pillows lying around, try them out for a few nights or go without one altogether.
"If you live with chronic neck pain," he says, "skipping a pillow altogether may be beneficial, especially if you sleep on your back."
Or try out the memory foam Original EasySleeper by Sleep Easy.
Before purchasing your next pillow, think about what support you have previously used and like, and which ones you didn't.
Reed also points out that it's essential to select the right pillow size. If you are broad-shouldered, you'll likely need a larger pillow or a smaller one if you have narrower shoulders.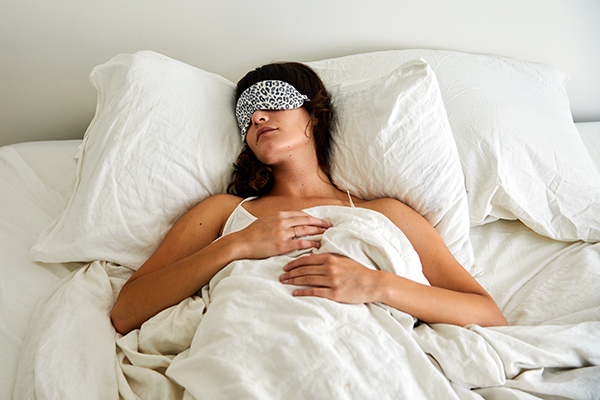 4. Best Pillow for Back Sleepers
Wedge pillows are ideal for back sleepers because, with their sloped design, they naturally elevate the neck.
When you elevate the neck, you can help to reduce snoring and possibly relieve acid reflux symptoms, says Reed.
If a wedge pillow isn't comfortable for you, aim for a pillow that has a medium loft so your head isn't too high or too low above your neck and body.
Now that you've found the best pillow for sleep, do you need more advice on how to get the most out of your sleep schedule?
Here are a few ways to improve your sleep habits, like sticking to a sleep schedule and how to wind down before bed properly.
If you're looking for even more ways to get better sleep, learn about sleep meditation and guided meditation programs like Unstress on BODi.