XB Sweat + Sculpt With Andrea Rogers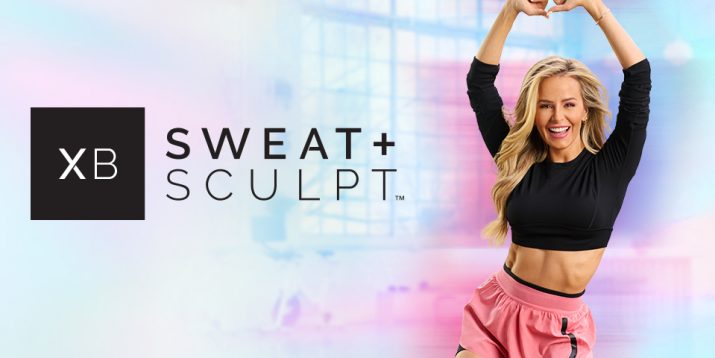 If there's one thing Super Trainer Andrea Rogers believes in, it's that the most effective workouts should also be the most fun!
After all, she's spent years developing her own Xtend Barre programs where the goal is to feel so good moving your body, the results can't help but follow.
Now YOU get to experience Andrea's infectious energy with XB Sweat + Sculpt, her fresh, high-energy program that puts the fun back in your fitness.
This 3-week program includes 15 real-time workouts that are the perfect combination of easy-to-follow cardio-dance and targeted sculpting.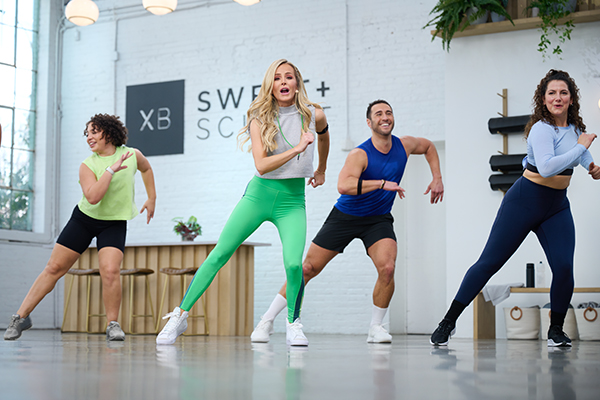 They're driven by Andrea's upbeat, mood-boosting playlists that get you moving from the very first minute, so working out doesn't feel like work.
No fancy equipment (or rhythm) required.
Just show up, groove out, and Andrea will help you sweat it out and sculpt it strong 5 days a week, for just 30 minutes a day! 
What Are The XB Sweat + Sculpt Workouts Like?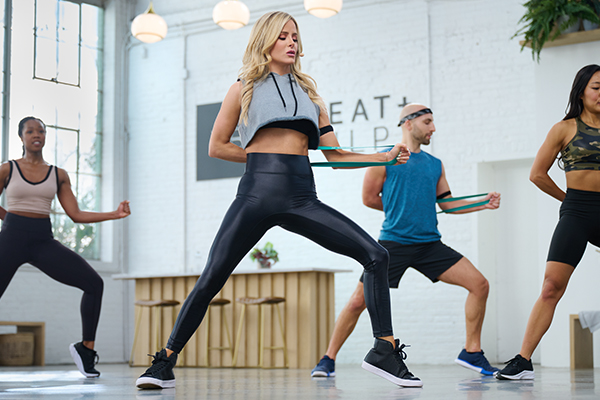 First, there are Andrea's exhilarating Sweat workouts. Think low-impact HIIT, but with her unique twist.
These workouts alternate between cardio-dance intervals that are packed with fun and simple steps to get your heart rate up and keep you moving, and sculpting intervals that focus on slower, more controlled muscle-defining exercises.
As soon as the first beat drops, you'll be smiling, slaying calories, and absolutely loving it!
Next, Andrea balances out all that cardio with her Sculpt workouts.
Each of these focuses on your upper, lower, or total body with challenging moves that target specific muscle groups to help you strengthen from head to toe.
You'll finish each Sculpt session with a 5-10 minute circuit that zeroes in on your core to help you define your abdominals and obliques for the ultimate full-body burn!
For days when you're short on time, Andrea created five XB Sweat + Sculpt Express Workouts that clock in at just 10-15 minutes each.
Plus, if you have BODi, you can access Andrea's three XB Sweat  + Sculpt Rides, which combine bike-based cardio with her signature sculpting moves.
Do I Need Dance Experience For XB Sweat + Sculpt?
Nope! XB Sweat + Sculpt is an all-level workout that's great for dancers and non-dancers alike.
Andrea even created a "Sweat 101" video that gives you a quick rundown of the basics.
But don't worry — the moves are truly second-nature. No complicated choreo here.
From the moment you hit play, you'll find your groove. The endorphins (and results) will follow!
What Equipment Do I Need For XB Sweat + Sculpt?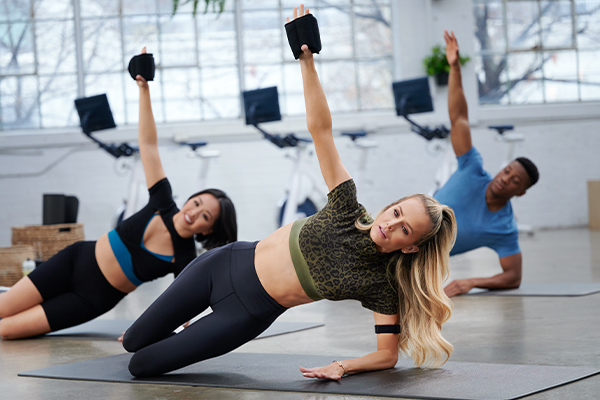 You don't need equipment for the cardio-dance intervals — just your body!
However, Andrea recommends using ankle weights and Resistance Loops for the sculpting work you'll do throughout the program.
Feel free to use either a 2-pound or 3-pound set of ankle weights if you have them. And Andrea recommends the Green Resistance Loops.
There's an equipment-free modifier in every workout, and you can also drop equipment during the workout if you need to decrease intensity, but using the ankle weights and Resistance Loops will help deliver deeper, more transformative muscle activation.
I've done Andrea's Xtend Barre programs. How is XB Sweat + Sculpt Different?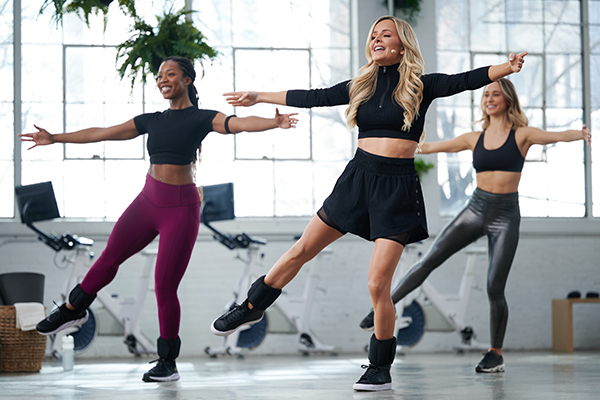 As a former professional dancer, Andrea knows how important cardio is for your stamina and overall health.
But you'll never catch her on a treadmill. That's why she created XB Sweat + Sculpt — to put her fresh spin on the traditional cardio workout.
It's the first cardio-dance program in her Xtend Barre series.
While her other programs focus more on Pilates and barre moves,  XB Sweat + Sculpt cranks up the energy, the sweat, and the fun.
Once the music starts, it's 30 minutes of constant, full-body movement that helps boost your metabolism, up your endurance, and define your entire body.
How Does Nutrition Fit Into XB Sweat + Sculpt?
Andrea knows just how important nutrition is to a healthy lifestyle. She relies on three key supplements to help her feel and function her best.
First, there's Shakeology™. If you're looking for an easy, nutrient-filled staple to help you start the day on a healthy note, Shakeology is key.
This delicious superfood nutrition shake is carefully formulated to help support healthy energy, digestion, and lean muscle development — all good things when you're embracing healthier habits.*
Next, there's Energize. This pre-workout formula helps sharpen your focus and has been clinically shown to help improve exercise performance.
This is a great way for you to get ready to tackle every workout and help you push through to the end.*
Finally, there's Beachbody Collagen Boost.
Formulated with optimized collagen peptides, its key ingredients help increase skin elasticity and reduce the appearance of wrinkles to help you glow from the inside out!*
XB Sweat + Sculpt also includes two exclusive 2B Mindset and Portion Fix meal plans created especially for the program. They'll help you start eating healthy with Andrea on Day One.
Who Is Andrea Rogers?
Andrea Rogers is a Pilates instructor, former professional dancer, and mother of two based in Dallas, Texas.
A powerhouse of positivity and a master motivator, she created Xtend Barre to combine her two passions — movement and teaching.
What began as a single fitness studio in Florida has since expanded to digital fitness programs and over 40 studios worldwide, all packed with students seeking effective, mood-boosting sculpting workouts that leave them feeling lean, strong, and confident!
In addition to her international barre brand, Andrea specializes in private personal training for select celebrity clients.
Want to learn more about Andrea Rogers?
Check out this "19 Things You Don't Know About Andrea Rogers" article to read more about Andrea!
When Can I Access XB Sweat + Sculpt?
Beginning March 2, 2023, XB Sweat + Sculpt will be available with your subscription! Whether you're currently a subscriber or are just joining BODi, you'll be able to jump into these workouts and smile, tone, and sculpt.