Shaun T Gets Real About Transform :20
If you've ever done a Shaun T program, like INSANITY or FOCUS T25, you know he doesn't mince words.
He's brutally honest — in a good way. He cuts through the noise and helps you focus on the work you need to do to achieve your goals.
We talked to Shaun T about Transform :20, his brand-new fitness program on Beachbody On Demand, and how it can help you transform your mind and body.
What inspired you to create a step program?
One morning three years ago I woke up and I just wanted to change what I was doing. I created a workout on a step, not realizing that two-and-a-half years later, I would create a step program for Beachbody!
Step aerobics was the very first class I took more than 20 years ago when I first started trying to exercise, so it's always been a foundation and a staple of my fitness. I just feel like the step is underused and underrated.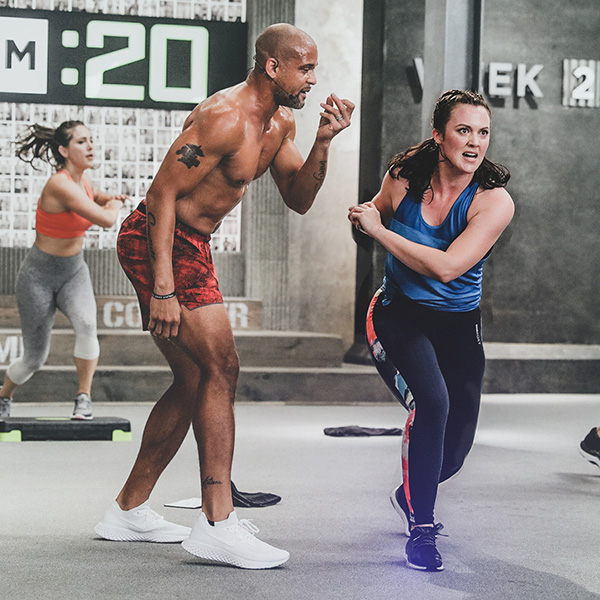 What kind of results can I expect from Transform :20?
Your body is going to change, but your mind is also going to transform. And if you pay attention to everything I say in the workouts, you'll realize that in 20 minutes a day, if you focus on your body and really giving it 100 percent, being deliberate in your movements and what you're thinking, you can achieve great results.
You'll also get inspiration and personal development for 20 minutes a day. Even just turning on a workout and listening to what I'm saying is going to motivate you to not only push play again tomorrow but also to push play in every aspect of your life.
What came out of taping Transform :20 that surprised you?
The one thing that surprised me the most is how it actually affected me.
I'm emotionally connected to every workout program I create, but this one really opened up another layer of emotion, especially because this particular cast was transforming their minds and bodies while dealing with various life issues.
At the very end of the workout program, people will see how that all came out. It was such an amazing emotional and spiritual moment for me.
It sounds like an amazing program, but how do I motivate myself? I can't seem to take the first step.
Stop being lazy and do the exact opposite. The reason you're not taking that first step is because you're afraid it's going to be too hard or you're going to fail — or maybe you're too busy looking in the mirror at the things you don't like.
But the thing is, you have an obligation to your body. A lot of things in life are hard — working out for 20 minutes is not. It's only 20 minutes a day!
There's a modifier if you find the main exercises too challenging. There's even a person who's not using a step. There's also a tracker and a calendar, so you can record your progress and see how fit you're becoming as a result of the actions you're taking.
People say they're "unmotivated," but I'm like, "Mmmm, no. You're finding an excuse not to work out."
When you visualize what it is you want, you'll take the first step. #toughtraineralert