Get ALL the Beachbody Energize Flavors!
Pop quiz: What's better than Beachbody Performance Energize?
Answer: Beachbody Performance Energize in MORE flavors!
In addition to the OG Energize Lemon flavor, you can enjoy your favorite pre-workout supplement in these delicious flavors:
Strawberry Lemonade combines the classic flavors of sweet strawberries and tart lemonade.
Fruit Punch delivers delicious notes of passion fruit, orange, tangerine, and pineapple.
Mixed Berry features a mouthwatering combination of strawberry, raspberry, and blueberry.
All flavors are available for purchase in 40-serving tubs and 32-stick pack cartons as a one-time order AND as a monthly subscription.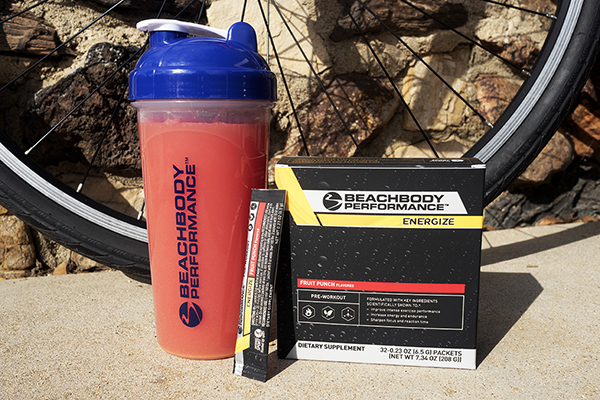 What Is Beachbody Performance?
You don't need to be an extreme athlete to reap the benefits of the Beachbody Performance line.
We created these performance supplements to help you exercise harder and recover better from exercise.
Beachbody's R&D team of highly trained scientists and nutritionists strategically combined the perfect amounts of a handful of ingredients that are scientifically shown to help aid exercise and support performance.
In the case of Energize, three key ingredients — beta-alanine, caffeine, and quercetin — work together to help boost energy and endurance, sharpen focus and reaction time, and delay exercise-induced muscle fatigue.*
When combined with a balanced diet and challenging workouts, Beachbody Performance supplements can help you push harder and recover quicker, so you can reach your goals faster.*
Learn more about how each Beachbody Performance supplement works and when to take them here.
*These statements have not been evaluated by the Food and Drug Administration. This product is not intended to diagnose, treat, cure, or prevent any disease.