Collagen Boost Is Now Available in the U.K.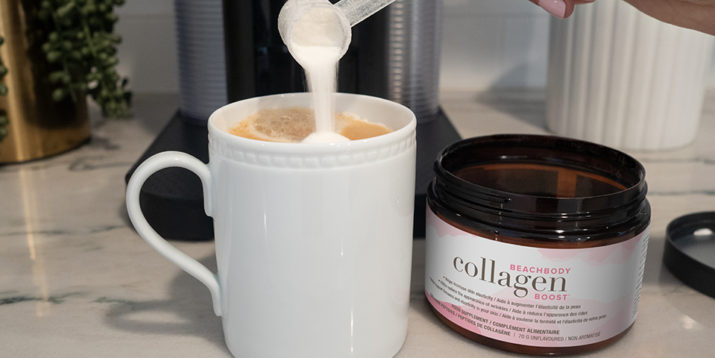 First things first: You're beautiful just as you are. Period.
But even living your best life can take a toll on your skin.
Which is why you deserve a boost — specifically, Beachbody Collagen Boost.
Our collagen supplement is a European-designed collagen powder made with optimized, bioactive collagen peptides that have been shown to help increase skin elasticity, reduce the appearance of wrinkles, and support firmness and elasticity in your skin.
All you need is one small scoop a day and you're on your way to gorgeous skin in as little as 30 days.
Here are even more reasons to add Beachbody Collagen Boost to your daily routine:
Because Beachbody Collagen Boost provides a potent, bioavailable form of collagen peptides, it helps deliver measurable, clinically studied results with just 2.5 g per scoop; no need to store or lug around a huge tub.
Beachbody Collagen Boost is unflavored. You can simply add it to any hot or cold beverage.
Features a patented ingredient that delivers select collagen peptides scientifically shown to help stimulate the body's own collagen production.
No artificial flavors, sweeteners, color, or preservatives.
Single-ingredient, no fillers.
With regular use, can start working in as little as 30 days.
3 Easy Ways to Add Collagen to Your Routine
1. Add a scoop of Collagen Boost to your daily Shakeology.
2. Add a scoop to your coffee or tea.
3. Mix a scoop into your yogurt bowl or soup.