Autumn Calabrese Pays It Forward at Hope of the Valley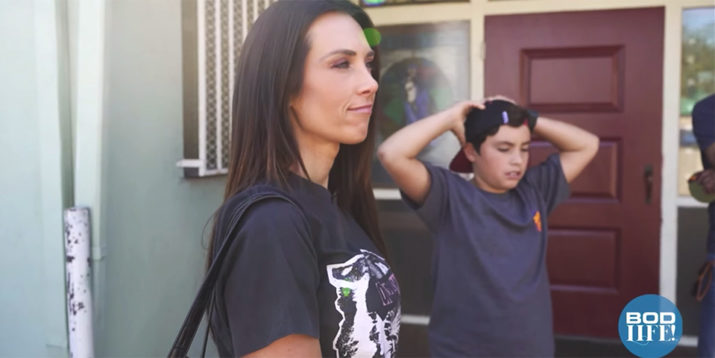 Beachbody Super Trainer Autumn Calabrese kicked off the holiday season by paying it forward.
In November, she and her 10-year-old son, Dominic, visited Hope of the Valley, a rescue mission sponsored by Beachbody.
The California-based non-profit strives to prevent and reduce poverty, hunger and homelessness by providing services such as housing, warm meals, hot showers and health services.
Autumn, creator of the 21 Day Fix fitness program and the Ultimate Portion Fix nutrition program, and Dom stopped by Hope of the Valley's Van Nuys site, which serves up to 180 people a day.
Along with the non-profit's CEO and founder Ken Craft and CFO, Rowan Vansleve, Autumn and Dom served up a few of the 280,000 hot meals provided to those in need each year.
Afterward, Autumn and Dom headed to one of Hope of the Valley's family shelters, where they dropped off toys, clothes, and toiletries as part of their effort to give back.
Visit hopeofthevalley.org to support Hope of the Valley Rescue Mission and help prevent, reduce, and eliminate poverty, hunger and homelessness​.