Are Beans the Secret to Longevity?
Maybe it's the beans.
In a report from the Wall Street Journal, researchers have been studying the centenarians that live on Sardinia, a "blue zone" island off the coast of Italy. The island boasts 21 citizens out of a population of 10,000 in the 100+ age group. The best the U.S. can do is 4 in 10,000.
With the help of the University of Minnesota, research has examined these so-called "blue zones" throughout the world, where people live longer on average and have lower rates of disease. One common denominator is the population, as a whole, enjoys a diet high in complex carbohydrates and low in meat.
And the food item that surfaced more often than any other? The bean.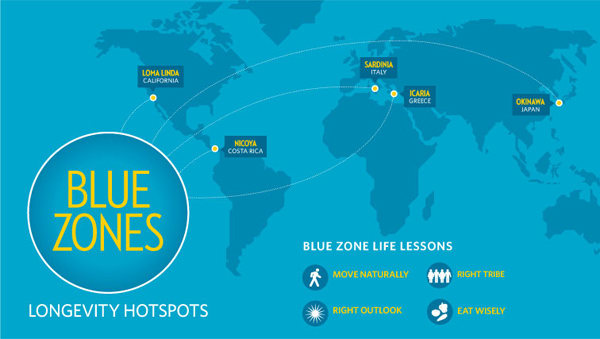 What's Your State's Favorite Food?
Beans may be one of the secrets to longevity, but what foods reign supreme in the 50 states? In mining their own search data, Foursquare isolated one food or dish from each of the 50 states and Washington D.C. that weren't necessarily the most popular by volume but were specifically unique to that state.
So, here's to you Arizona and your Prickly Pear, and let's cheer Kansas with a toast of Cherry Limeade. Click the map for more details!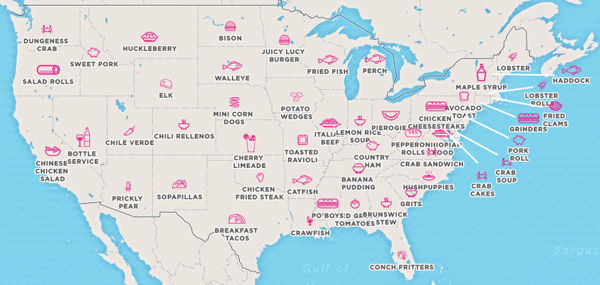 Which City is the Most Fit?
Whether a state's signature food is considered healthy is certainly arguable, but cities may have room for debate as to which is deemed the most fit. The nod goes to our nation's capital as the federal district received the top score in the 2015 ACSM American Fitness Index Data Report. The twin cities of Minneapolis/St. Paul tied with San Diego for second while California had further representation as San Francisco and Sacramento rounded out the top five.
Data points in the study included health status, physical activity, public awareness and availability, and civic support.
77% of the Foods Americans Buy Is Processed
Think Americans eat a lot of processed food? Well, you'd be right. A recent study in The American Journal of Clinical Nutrition showed that 61% of food purchases fell into the highly-processed category with another near 16% defined as moderately-processed food.
Processed was defined in the study as "any foods other than raw agricultural commodities and can be categorized by the extent of changes occurring in foods as a result of processing."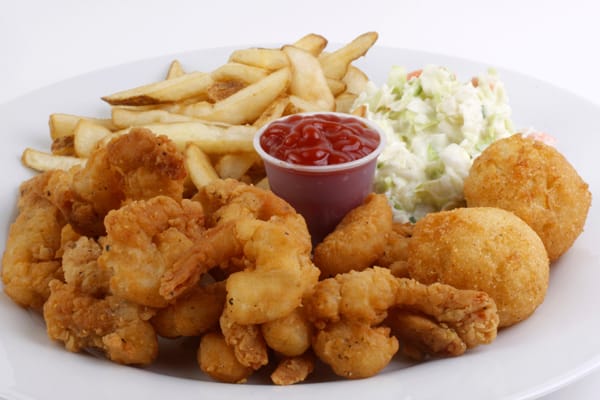 Better Nutrition Through Gaming
Nutrition starts at home but can accelerate at school, hopefully for the better. Ally Mrachek, a nutrition supervisor for Fayetteville (Ark.) Public Schools, has developed a game to teach K-5 students better nutrition.
Taught in the PE classes, the students participate in a relay and race off and back to build a healthy plate with different food groups. "We believe that nutrition education should not only be in the cafeteria, but also in the classroom,"  Mrachek told the Northwest Arkansas Democrat Gazette.