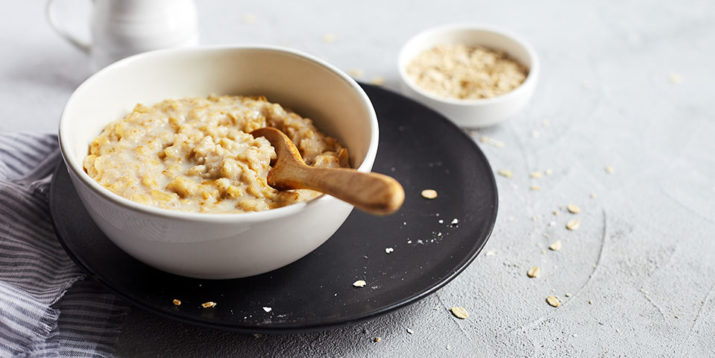 There's a reason oatmeal is a classic breakfast food: It's easy to make, comforting, and a great way to nourish yourself for the day ahead.
This recipe for Almond Milk Oatmeal is a good source of both soluble and insoluble fiber, so it will help keep you full for hours.
And while oatmeal on its own is healthy, what you put in and on your oatmeal is also important. Almond milk is a great way to add richness to this dish without unnecessary sugar.
For the creamiest results, use almond milk as the only liquid. For a lighter version, you can substitute some of the almond milk for water instead. Either way, the results will still be delicious!
If almond milk isn't your thing, you could use dairy milk or other plant-based milks, such as soy, cashew, coconut, or hemp.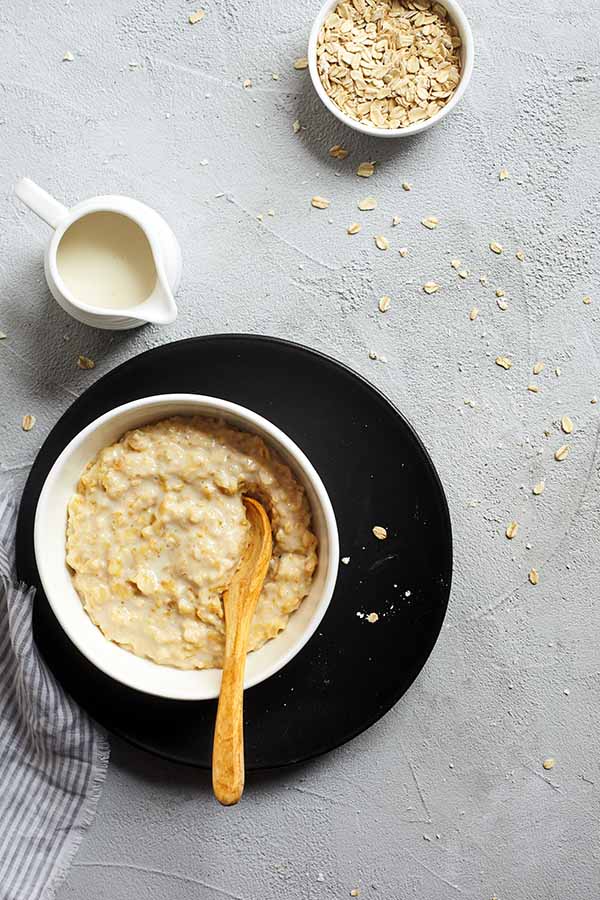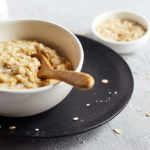 Almond Milk Oatmeal
Cooking oatmeal with almond milk gives it richness and extra nutrition.
Prep Time 5 mins
Cook Time 5 mins
Total Time 11 mins
Servings 4 servings, about ½ cup each
Calories 97 kcal
Ingredients
2 cups unsweetened almond milk
¼ tsp. sea salt (or Himalayan salt)
1 cup dry rolled oats
Instructions
Bring almond milk and salt to a boil in medium saucepan over medium heat, stirring frequently.

Add oats; cook over medium-low heat, stirring frequently, for 3 to 5 minutes.

Let oatmeal stand for 1 minute before serving.
Recipe Notes
Tips:
• You can substitute 1 cup water and 1 cup unsweetened almond milk for 2 cups almond milk if you want a lighter version of this oatmeal.
• This recipe can also be microwaved easily. Place almond milk and oats in a large microwaveable bowl. (Make sure your bowl is big enough that the oatmeal doesn't boil over.) Cook for 2 minutes on high. Stir oatmeal. Cook an additional 2 minutes. Stir oatmeal. Cook an additional 2 to 3 minutes if needed.
The Nutrition Facts box below provides estimated nutritional information for this recipe.
Nutrition Facts
Almond Milk Oatmeal
Amount Per Serving (1 serving)
Calories 97 Calories from Fat 27
% Daily Value*
Fat 3g5%
Sodium 234mg10%
Carbohydrates 15g5%
Fiber 3g13%
Protein 3g6%
* Percent Daily Values are based on a 2000 calorie diet.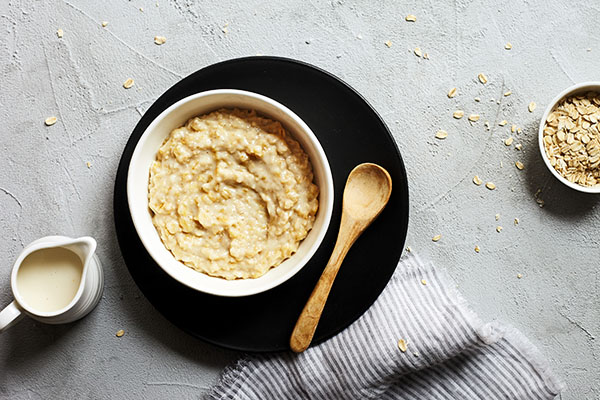 Container Equivalents
1 Yellow
½ tsp.
2B Mindset Plate It!
Makes a great FFC as part of breakfast.
If you have questions about the portions, please click here to post a question in our forums so our experts can help. Please include a link to the recipe you're asking about.