7 Adjustable Kettlebells That Are Affordable and Easy to Use
If you're looking to make a home gym, you need space-saving fitness products more than ever. Kettlebells are versatile but take up precious home gym flooring space.
That's why adjustable kettlebells are the way to go — they're compact, portable, and all-in-one.
Here are seven of our favorite adjustable weight kettlebells for a cardio-meets-strength training workout you can do anywhere!
1. Bowflex SelectTech Adjustable Kettlebell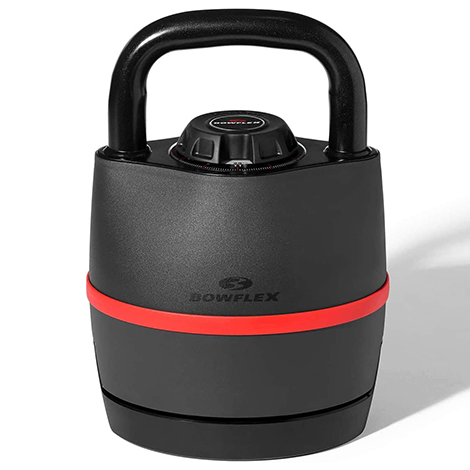 Replace six kettlebells with one space-saving device with this adjustable kettlebell from Bowflex.
With a simple turn of a dial, you can switch the resistance from 8, 12, 20, 25, 35 to 40 pounds for a wide range of exercises.
Get it on Amazon.
2. Yes4All Adjustable Kettlebell Weight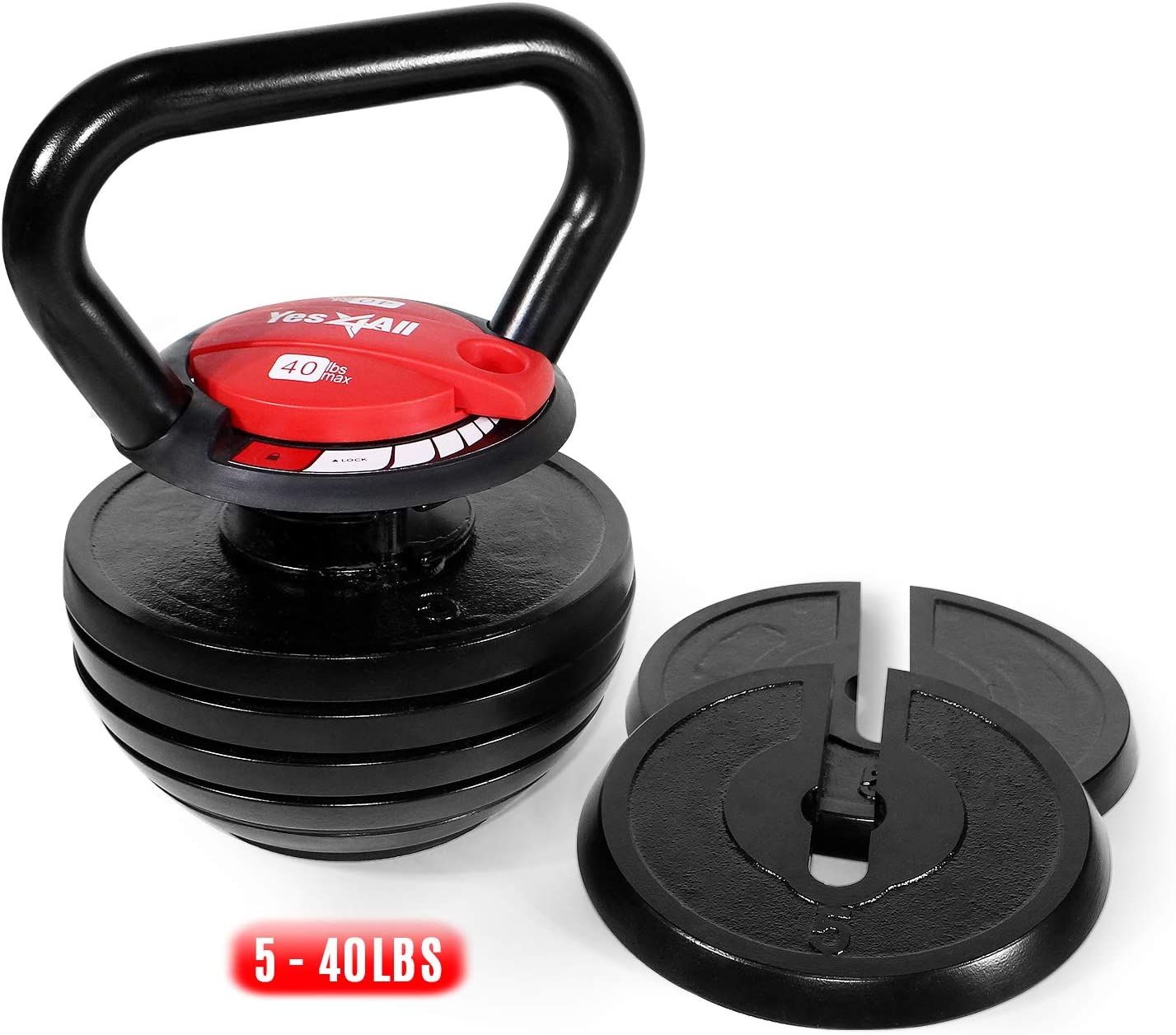 With almost 7,000 positive Amazon reviews, you can trust that this is a quality cast iron kettlebell.
Ranging from 5 to 40 pounds, all you have to do is insert or remove a plate to customize your workout, and the safety lock feature ensures you won't have any painful accidents.
Get it on Amazon.
3. Hyperwear Soft Kettlebell with Handle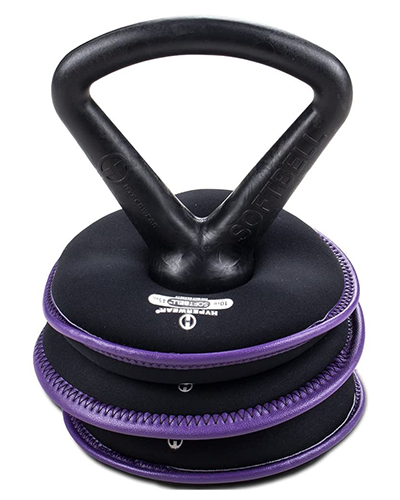 Ideal for home gyms, these soft and quiet yet durable weight plate bells feature a heavy-duty fiberglass handle.
Plus, they can used with up to three weight plates. (Note that the dumbbell handles are sold separately.)
Available kettlebell sizes are 7, 10, 15, 18, 20, 23, 25, or 30 pounds.
Get it on Amazon.
4. Titan Fitness Adjustable Weight Kettlebell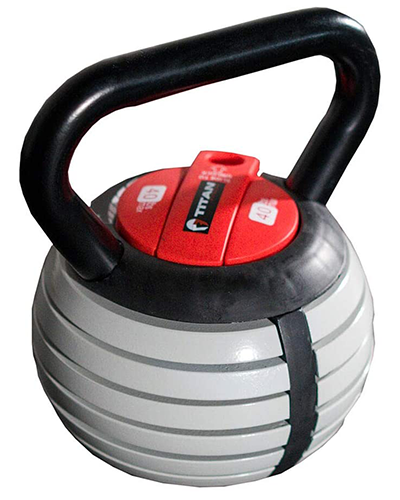 Made from durable black powder-coated cast iron, this adjustable kettlebell from Titan Fitness includes six drop cast-iron plates from 10 to 40 pounds.
They are easy to switch up, add, or remove for the perfect customizable workout.
Get it on Amazon.
5. Tru Grit Adjustable Kettlebell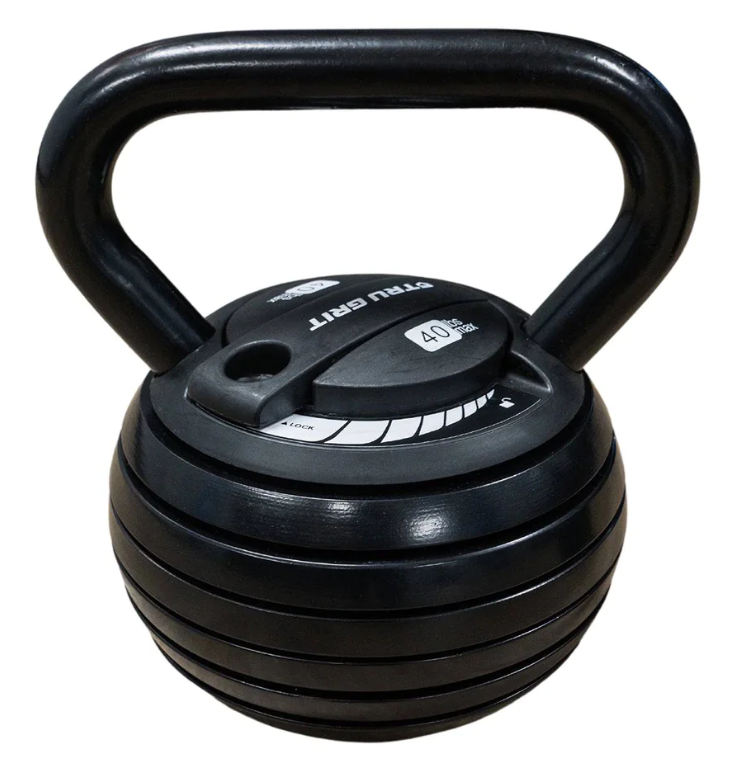 Made from durable cast iron with an ergonomic, non-slip handle, this kettlebell comes in a 20-pound version and a 40-pound version to suit your preferences.
It has seven plates that slide in and out, and reviewers rave that it's super easy to use and durable.
Get it at Trugrit Fitness.
6. REP Fitness 24KG Adjustable Kettlebell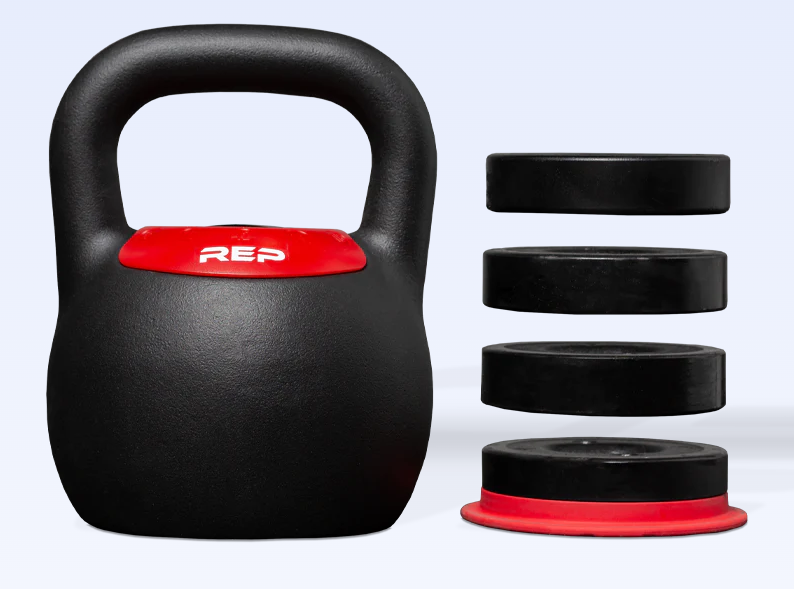 While slightly pricier than our other options, the REP Fitness Adjustable Kettlebells are high-quality and will last a lifetime if you take care of them.
Choose between three different sized kettlebells: 16 kg, 24 kg, and 40 kg kettlebells.
We love how fast and easy the adjustment is: Simply push down and twist to add or remove weight.
Get it at Rep Fitness.
7. Kettle Gryp Portable Adjustable Kettlebell Accessory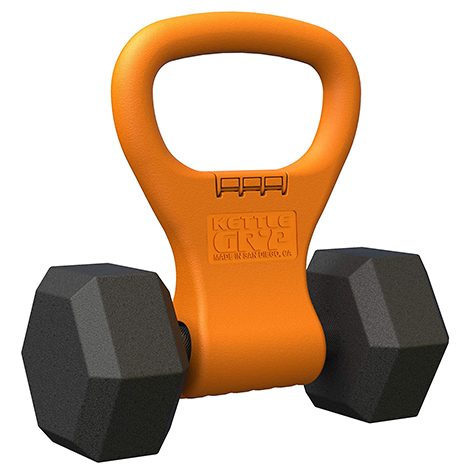 Great for travel or on the go use, Kettle Gryp is a one-pound device to carry with you without the added weight, cost, and space of multiple kettlebells.
It can hold most standard dumbbells up to 55 pounds to transform any set of weights into instant kettlebells!
Get it on Amazon.