12 Clever (and Easy!) Ways to Make Egg Muffins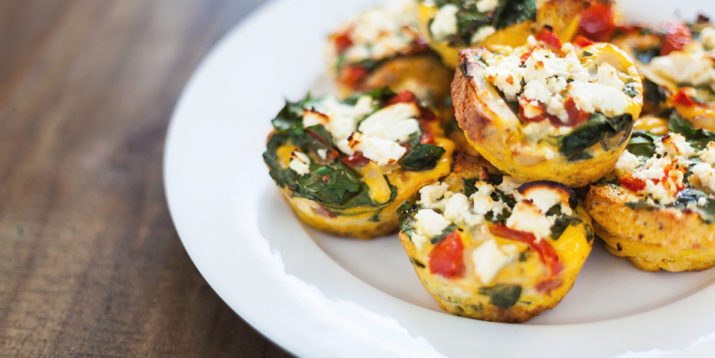 Mornings were made for piles of fluffy eggs paired with savory partners like smoky bacon and oozy sharp cheddar cheese.
Undeniably delicious. Healthy? Not so much.
But now you can have your eggs and bacon and cheese (and more!) without feeling like you're going off the rails.
All it takes is some meal prep over the weekend, and you can have pre-made, portion-controlled savory egg muffin cups.
Part muffin, part frittata and all delicious, these healthy egg muffin cup recipes will help you start your day right!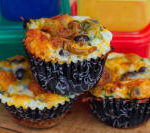 Basic Egg Muffins
Prep Time 10 mins
Cook Time 18 mins
Total Time 28 mins
Ingredients
Nonstick cooking spray
Sea salt and ground black pepper , to taste
12 large eggs
Instructions
Preheat oven to 375°F.

Lightly coat a 12-cup muffin tin with spray. Set aside.

Place eggs in a large bowl; whisk to blend.

Evenly pour egg mixture into muffin cups.

Bake for 15 to 18 minutes, or until a toothpick inserted into the center of cups comes out clean.
Once you've mastered this basic egg muffin recipe, you can punch them up with any of the following winning flavor combinations.
Whether you favor classic pairings or have a more adventurous palate, egg muffins provide a protein-rich portable breakfast or snack that are perfect for meal prep.
Bake up a batch on Sunday, and you're set for breakfast-on-the-go for the entire workweek.
Better still: Bake an extra batch and freeze them.
Grab one or two on your way out the door — don't bother defrosting them — nuke 'em when you get to work, and you'll have a hot, nutritious, tasty start to the day.
Take that, drive-thru!

Get more delicious recipes like these, meal preps, and more with the 2B Mindset and Portion Fix nutrition programs on BODi.