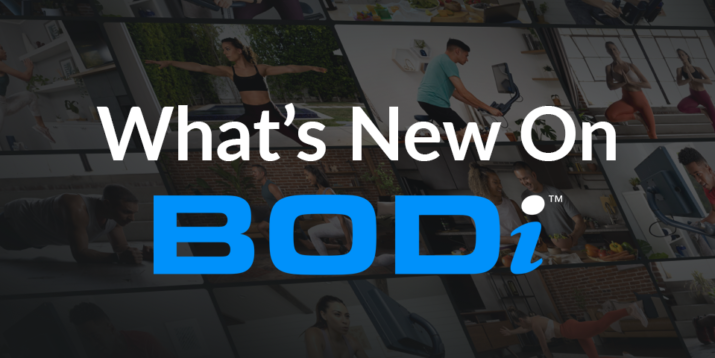 Welcome to BODi — the premium-level membership on Beachbody On Demand that lets you stream interactive live and on-demand studio classes right into your home, every day.
BODi features classes for all fitness levels, including indoor cycling, barre, HIIT, core, strength, boot camp, yoga, Pilates, meditation, and exclusive access to the 2B Mindset and Portion Fix nutrition programs.
BODi is now available, so bookmark this page to stay up to date on all things new on BODi!
Note: Nutrition+ is now Nutrition on BODi. Learn more here.
August 2021 Topics
BODi BETA: Beachbody On Demand is coming to life this September with a new live interactive tier called BODi!
As a valued Nutrition+ member, you can help us test out our live classes during BODi BETA!
Live, immersive workouts will stream Mondays, Wednesdays, and Fridays at 10 AM, 2 PM, and 4 PM PST throughout August.
You now have access to test them out and even join the BODcast, where you can be featured on-screen, work out alongside others, and get special shout-outs from the trainer. Schedule a live class now
July 2021 Topics
New Exclusive Workouts: As a special "thank you," all Nutrition+ members get exclusive access to Amoila Cesar's NEW 630 Workouts starting July 19.
June 2021 Topics
New Exclusive Workouts: As a special "thank you," all Nutrition+ members get exclusive access to Shaun T's NEW LIVE IT UP! Workouts starting June 25.
May 2021 Topics
New Exclusive Workouts: As a special "thank you," all Nutrition+ members get exclusive access to Freak Week Workouts starting May 1!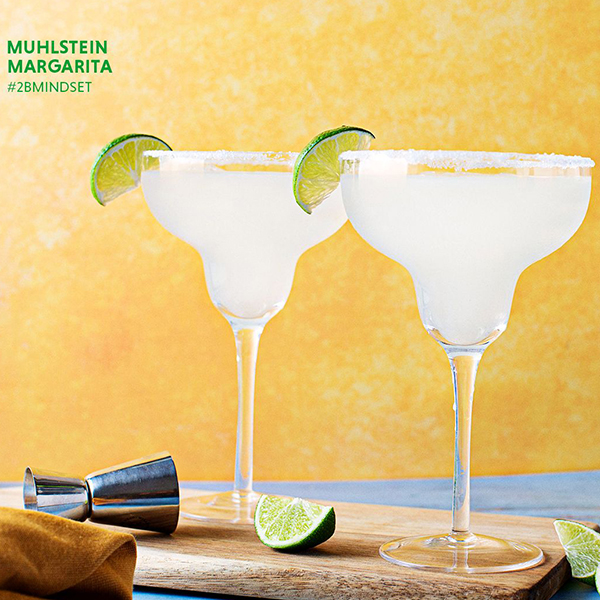 New Recipes including Hearty Chicken Fajita Bowls and the Muhlstein Margarita – Ilana's personal twist on a classic cocktail, and more! 
New Meal Plans with grocery lists for recipes like Triple Chocolate Cheesecake Pies and Baja Cod Salad. 
Monthly Topic: Gut Health 101 – Ilana breaks down what gut health is in an easy, digestible way (pun-intended!). She explains why it should be important to you and shares her 4 best tips for improving your gut health.
Eat Your Plants Challenge – Pack your plate with plant-based food every day, then tally up your Plant Points using this specially designed calendar. The goal? Eat 15 different types of plant foods a day! 
One-on-One with Andrea K. – Ilana works with a busy, working mother of two boys to help optimize her weight loss journey. Check out the key takeaways, they can help you reach your goals! 
LIVE Office Hours – Have questions for Ilana? Get them answered! Check the Facebook Event Page for this month's dates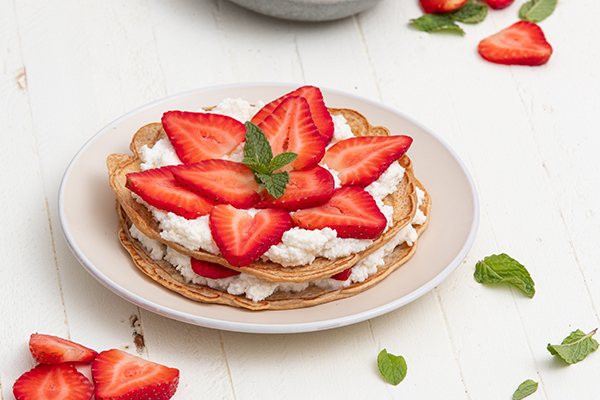 New Recipes including Chicken Broccoli Pitas, Mother's Day Crepes, and more!
New Meal Plans With Grocery Lists including one recipe for every bracket, like Spring Pea Pasta and Jicama Hash Browns.
Deep Dive: Protein Power – Eating a high-protein diet checks many boxes on your health journey. Find out why.
Protein Cliff Notes: Check out the 3 biggest ways protein can level up your weight loss.
Bonus! FIX it Fast Protein Meals: Get your protein in with these easy "fixes" for each mealtime.
April 2021 Topics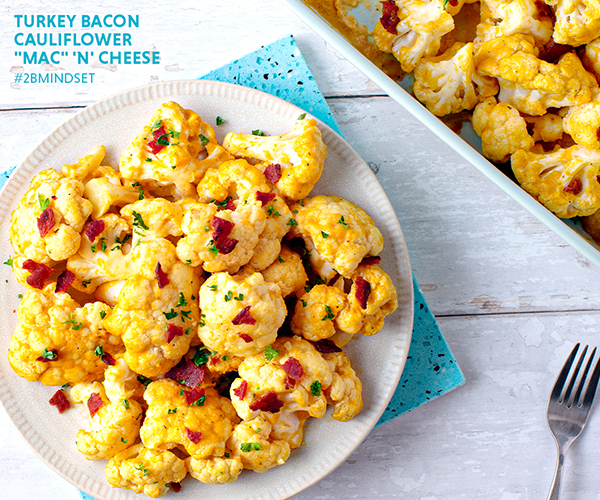 New Recipes & Meal Plans — Including Turkey Bacon Cauliflower "Mac" 'n' Cheese, Drive-Thru Style Burger Salad, more! 
Monthly Topic: Breakfast Foods You Think Are Healthy For Weight Loss But Aren't — Ilana shares her expert advice on common misconceptions about breakfast foods and how to navigate "healthy" marketing tactics so you can determine which foods are truly healthy for weight loss when choosing what to eat at the start of your day.
Smart Swaps: Breakfast Edition Worksheet – Use this to help you adjust your breakfast choices to work best for your weight-loss goals.
One-on-One with Twaina S. – A retired Army vet proves it's never too late to get it together.
LIVE Office Hours – Have questions for Ilana? Get them answered! Check the Facebook Event Page for this month's dates.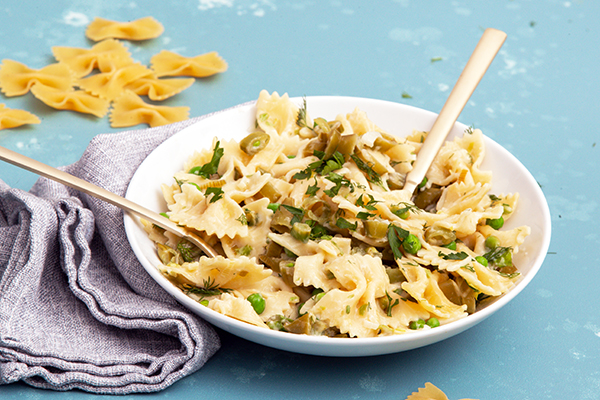 New Recipes & Meal Plans– Including Maple and Brown Sugar Ham, Spring Pea Pasta & more!
Deep Dive: Does WHERE you eat matter? Autumn uncovers surprising information that may be slowing down your weight loss.
Monthly Assignment: Eating with Intent– Make sure every meal is working for you, not against you.
Bonus: Behind The Scenes of FIXATE – In case you missed it, check out this special episode!
March 2021 Topics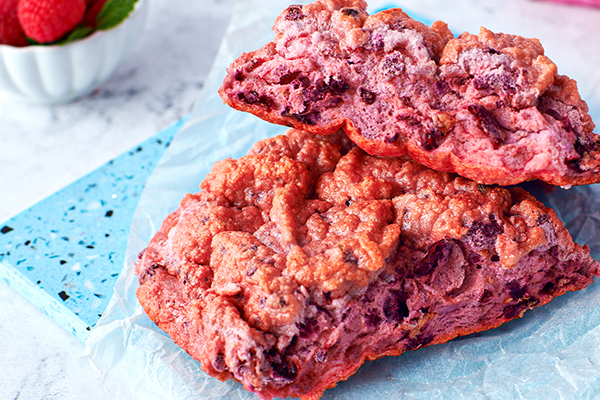 New Recipes & Meal Plans – Including Air-Fried Mozzarella Sticks and Protein-Packed Cloud Bread, plus meal plans featuring recipes that take 10-minutes or less to make!  
Monthly Topic: Ilana's Go-To Takeout Orders – Join Ilana as she walks through a full day of ordering takeout! Get her personal tips and tricks on what to pick and what to avoid to help you make the best choices for your weight loss.  
Monthly Worksheet –  Use this handy guide to create your own go-to takeout orders so you can stay on track when you're crunched for time. 
One-on-One with Rebecca G. – New to 2B Mindset, Ilana helps a very motivated Rebecca start off strong and arms her with tips to overcome binge-eating episodes and self-doubt so Rebecca can achieve her goals before her wedding. 
LIVE Office Hours – Have questions for Ilana? Get them answered! Check the Facebook Event Page for this month's dates. 
New Recipes & Meal Plans – Including Étouffée and Insta Pot Vegan Masoor Dahl, plus meal plans for every bracket!
Deep Dive into Water: Water is responsible for many important functions in your body — so why are so many of us not drinking enough?
Monthly Assignment: Some simple strategies to up our water intake-plus how to get more of the super-mineral magnesium into your diet.
Success Story: Tisa lost 16 pounds and 15 inches in 9 weeks. See how UPF helped her take back control of her life after having surgery to remove her thyroid.
February 2021 Topics
Are your takeout choices weighing you down? Ilana gives you her top tips to maximize your weight loss and still get all the flavors you crave.
This month's recipes include Sexy Strawberries & Peanut Butter Dip, Creamy Chipotle Chicken Bowl, and more!
The Monthly Fix: The Power of Plant-Based Nutrition
The power of plants is huge for a healthy body. But what if you're a meat-lover like Autumn? Find out how to have the best of both worlds this month.
Plus, get new recipes including Potato Souffle, Coconut Macaroons, and more!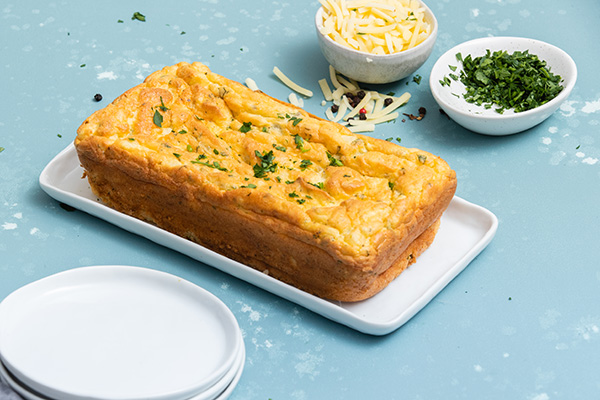 January 2021 Topics
The Mindset Membership: Stop Hating the Scale + Ilana's 5 Best Tips for Starting Fresh with 2B Mindset
If you fear the scale or struggle using it daily, Ilana will help you finally flip the script by teaching you why the scale is the most important tool in your arsenal for weight-loss.
And if you're feeling overwhelmed by starting (or "restarting") the 2B Mindset, Ilana shares her ultimate tips to get you fired up to drop the weight once and for all.
Plus, Ilana knows how important connection and support is right now for all of us. She brings together 3 friends, who met in our exclusive community, to share how they held each other accountable as they collectively lost 50 pounds!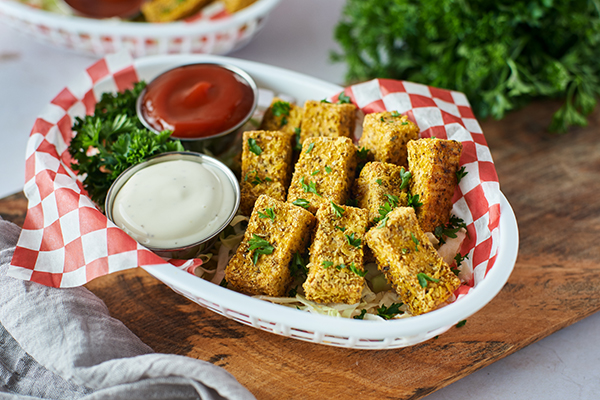 And Ilana knows you're busy, so she's created 9 new satisfying recipes, all 30 minutes (or less) – like Tofu Nuggets, All-in-One Pan Breakfast Burrito and 20-minute Minestrone – that you can enjoy without spending all day in the kitchen.
Ilana created all of this so you can melt away the pounds (and 2020!) for good.
The Monthly Fix: Identify and understand food sensitivities, intolerances and allergies, learn how to turn resolutions into results, plus hear from Apple's #1 health podcast host.
This month, Autumn breaks down the difference between food allergies and common food sensitivities and intolerances. Learn the most triggering foods and when it may be time to see your doctor.
Autumn will guide you through a four-week elimination diet plan to help you pinpoint possible food sensitivities or intolerances. Plus, nutrition expert and host of Apple's #1 health podcast, Shawn Stevenson is back to discuss her new book, "Eat Smarter."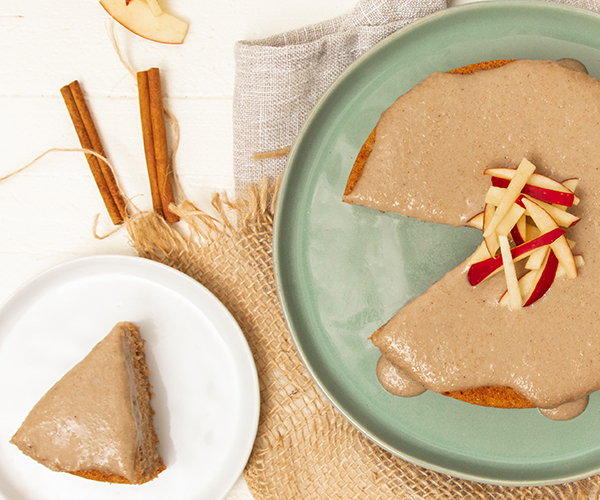 You'll also receive a new 7-day meal planner, the newest recipes like applesauce cake, steamed mussels, and matcha muffins, and learn tips to turn your resolutions into real results not just this month, but every day, all year long.
December Topics
Get an inside look into Ilana's personal strategies for success and discover helpful habits to get through stressful times and keep the weight off for good!
Plus, learn what inspired a full-time teacher and busy mother of two to fully commit to 2B Mindset and take back control of her life. And get 9 exclusive recipes including mouth-watering desserts like Apple Spice and Pumpkin Pie Mug Cake and Sugar Cookie Wonder Whip.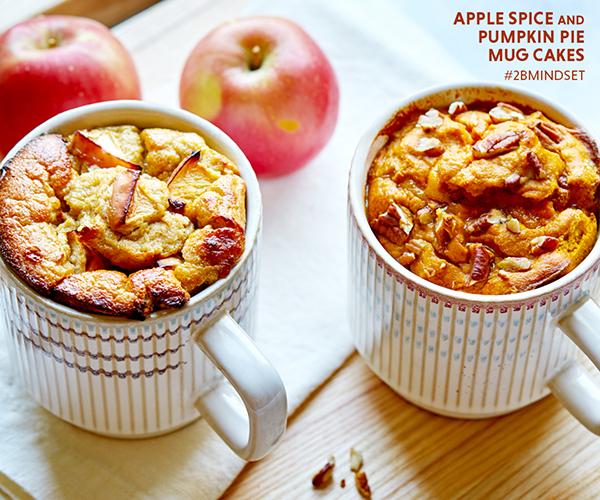 The Monthly Fix: Planning your Nutrition for the Holiday and Prevent Stress Eating, plus an Introduction to 9 Week Control Freak
Autumn gives you the tools you need to finish the year strong including a Holiday Nutrition Planner to track your events and eat accordingly and 10 Hacks to help prevent stress-eating.
To make your holiday menus quick and easy, you'll get holiday meal plans, a Quick Guide to help you find the most popular FIXATE Holiday recipes, plus the newest recipes like Peanut Butter Nutella Cookie Sandwiches, Calabrese Christmas Lasagna, and Sesame Peanut Brussel Sprouts.
Plus, get a first look at Autumn's all-new fitness program, 9 Week Control Fix and hear the story of cast member Kat and how nutrition played a big part in her success. You don't want to miss this!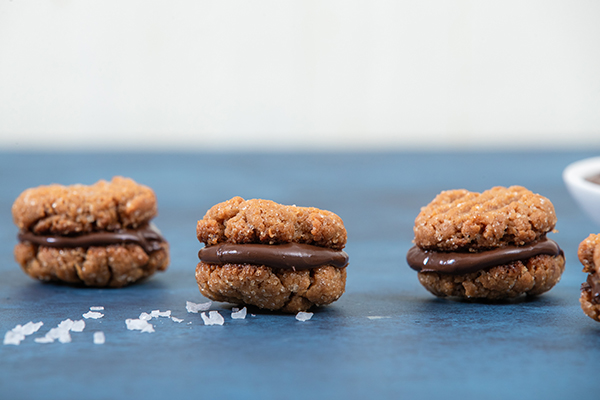 November Topics
The Monthly Fix: Gut Health, Kitchen Tips, and an Eating Plan for Endurance Athletes
View this post on Instagram
This month Autumn helps you understand gut health and how to keep it at optimal levels plus a one-week gut-health challenge with a tracker.
You'll receive a special eating plan and worksheets for endurance athletes and Chef Bobby is back with new kitchen tips!
Finally, You'll get new 7-day meal plans and grocery lists, plus 8 mouthwatering recipes like Holiday Stuffed Squash, Chicken Pot Pie, and Holiday Sangria.
Want to learn how to make your produce last longer or how to make zoodles without a spiralizer? Ilana shares these and other tried and true kitchen hacks to help you save time, money, and make the kitchen less daunting.
Also, listen in as Ilana speaks to two friends who lost over 100 pounds with the 2B Mindset and how they plan to hold each other accountable with Ilana's advice in order to reach their goals.
Plus, get November's exclusive recipes including Banana Bread Breakfast Mug Cake, Leek and Pomegranate Stuffing, and other holiday favorites with The Mindset Membership!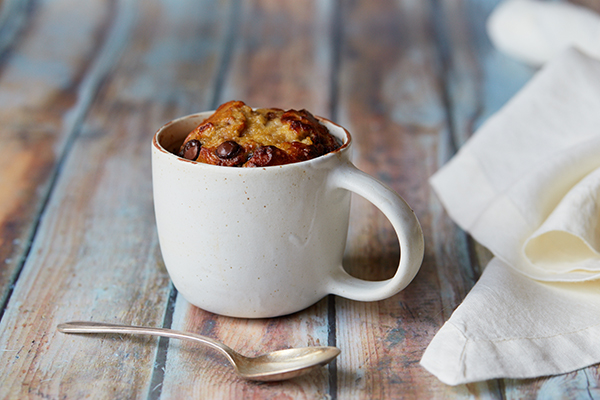 October Topics
Get the scoop on why metabolism is important and bust some of the most common myths. This month, you'll also find out what your food is going to cost you calorie- and exercise-wise, so you can plan your Halloween indulgences with confidence.
Plus you'll have access to delicious FIXATE recipes like pumpkin bread. You'll also meet John H. who started UPF to support his wife — and lost 55 pounds along the way! Listen to his transformation journey and see where he is now.
This month, Ilana walks you through her approach to reading food labels. Learn pro tips from a registered dietitian on the key things you should look for, how to decipher the marketing messages, and how to avoid common pitfalls like sodium and sugar content.
Plus, get to know the incredible success story of April, a woman who overcame a lifetime of obstacles and eventually shed 100 pounds.
September Topics
This month's topic focuses on vitamins and what you need to know about them, and tips on the best food sources for the majority of the vitamins we need for optimal health.
You'll also get a list of Vitamin D-boosting FIXATE recipes that you can make at home!
The Expert Interview is with a familiar face — Shakeology co-creator and superfood expert Darin Olien! They discuss the importance of a daily shake, and his Netflix show, "Down to Earth."
The Mindset Membership: Managing PMS; Losing Weight During Menopause
Ilana provides seven tips to create a plan to manage your PMS symptoms, like cravings.
She also shares her top strategies for navigating menopause and provides practical solutions to help you lose weight in what can be a challenging time for women.
You also get nine exclusive 2B Mindset recipes, like Roasted Carrots With Harissa Yogurt, Ilana's Instant Pot Tuna Casserole, Cookie Dough Bites, and more.
August Topics
Autumn breaks down popular ways of eating and explains how the versatility of Ultimate Portion Fix makes it a perfect match with many types of eating — vegan, vegetarian, pescatarian, gluten-free, and more.
This month features a guest star — Autumn's brother, Chef Bobby Calabrese, who shares his expertise in kitchen tools, specifically knives. Bobby explains how having the proper knives can help you "work smarter" in the kitchen.
The Mindset Membership: Following 2B Mindset During Pregnancy; Losing Weight While Breastfeeding & Postpartum
This month's videos are all about the moms: You'll get tips for a healthy pregnancy, how to combat cravings, and two exclusive recipes — Chocolate Sea Salt Shakeology and Chocolate Peanut Butter Wonder Whip.
Ilana also shares her postpartum plan, including strategies to help create and maintain sufficient milk supply and how to lose the baby weight.
July Topics
Autumn sits down with Beachbody CEO Carl Daikeler to talk about her new book, "Lose Weight Like Crazy, Even if You Have a Crazy Life!," and how it can help you on your weight-loss journey.
She discusses how all too often, our relationship with food is a negative one and explains how to reframe it in a positive way — food is fuel for your body.
You can get a free copy of her book when you purchase any Ultimate Portion Fix offer.
The Mindset Membership: Identifying & Managing Different Types of Hunger
In this month's series of videos, Ilana identifies the Five Types of Hunger and provides actionable strategies to manage different types of hunger like Emotional Hunger and Sleep-Deprived Hunger so you can stay on track.
June Topics
The Monthly Fix: Understanding Nutritional Labels
Autumn does a deep dive into how to read a food label. Knowing what's in your food, how much of an ingredient is in your food, and the percentage of daily value will help you make informed choices when you're shopping for food and help you balance your eating throughout the day.
The Mindset Membership: How to Get Family & Friends to Support Your Goals
In a series of Topic Videos, Ilana and her husband Noah talk about the challenges of trying to lose weight if the people around you aren't on board.
They also tackle how to find a balance between enjoying special occasions with family and friends and staying true to the 2B Mindset principles and what to say to a partner who doesn't support your weight-loss goals.
You'll learn how to build a healthy support system with your friends and family that will help you hit your nutrition goals.
May Topics
The Monthly Fix: How to Create Your UPF Support System
Autumn knows how hard it can be to stay committed to your health journey when people around you aren't respecting your choices.
This month, Autumn shares tips on how to get those around you to support your new healthy lifestyle and answer 5 questions to help build your healthy journey support system.
Watch a one-on-one interview with Autumn and Beachbody CEO Carl Daikeler as they talk about staying on track during this difficult time. Plus you'll receive 8 new recipes and a new meal plan!
This month, Ilana demonstrates how you can bust a weight-loss plateau with her signature Plate It! system.
You'll get her best tips and suggestions so you can make the best choices for weight loss when it comes to veggies, FFCs, and protein.
Ilana also does a deep dive into what you need to know about accessories so you can make adjustments to help you see greater success with the scale.
Plus, get exclusive May recipes including Sheet Pan Creamy Buffalo Chicken, and Garlic and Sesame Seed Green Beans.
April Topics
The Monthly Fix: Breaking Through Weight-Loss Plateaus
In this month's Topic Videos, Autumn defines a true weight-loss plateau, why it happens, and how to break through one.
Ilana talks about something we've all experienced: emotional eating.
She and two Mindset Membership members share tools and strategies to identify emotional eating habits and how to overcome them with positive self-talk, simple guidelines, and mindset shifts.
And Ilana knows what she's talking about — in her her book, "You Can Drop It!," she shares her personal struggle with obesity and how she lost the weight for good.
She gets into the nitty-gritty of your eating habits and behaviors to help set you up for success.
You can get a free copy of her book when you purchase any 2B Mindset offer.
March Topics
The Monthly Fix: Learn How to Control Cravings
Autumn discusses cravings — why you get them, and tips on how to combat them. She breaks down the difference between cravings and hunger, and why you specifically crave salty foods or get sugar cravings.
You'll get practical, actionable tips on how to manage your cravings and a variety of delicious FIXATE recipe alternatives for whenever those cravings kick in.
This month, Ilana busts the myth that it's expensive to eat healthy. She explains how making smart choices (plus using a few clever hacks!), you can actually save money by eating healthier meals.
Ilana also shares easy, actionable tips for eating well when eating out.