THE 20s Trainer Spotlight: Meet Taylor!
Meet Taylor – the 5'10" 26-year-old fitness trainer from Atlanta. For THE 20s, her focus is Functional Fitness, so if that's your passion too, make sure to follow her on Instagram at @taybayallday and watch THE 20s on Beachbody On Demand to support #TeamTaylor!
Were you into fitness growing up?
Totally. I've been skiing since I was three.
Not near Atlanta, I assume…
I actually grew up in Evergreen, Colorado. I was born in Denver, and we moved to Atlanta when I was seven. Every weekend my parents would drive us to Copper Mountain where I learned to ski. That was my first memory of being really active.
Learning to ski was awesome and it teaches you a lot about coordination. I realized how much I love about moving. So I actually was a dancer, which I don't claim to be right now – at least not ballet or jazz or any of that. But, I did tap, ballet, jazz, and I played basketball and tennis and golf. I played everything. I love love love love love sports. I still do. When we went to Atlanta, I started playing basketball and tennis.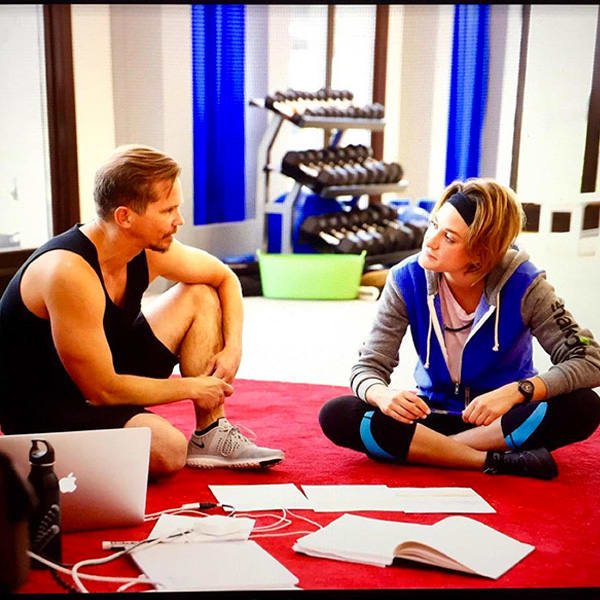 What position?
I played guard and then forward when I got taller. And in my freshman year of high school, I got into lacrosse. One of my basketball teammates brought her lacrosse stick to practice and I was like, "What is that?" She was like, "It's a lacrosse stick. We have tryouts tonight. Want to come?"
I showed up, it was raining, it was muddy, and I loved it! I was so used to playing sports indoors or on clean courts and this was my first real outdoor field sport. I went on to play in college and coach lacrosse.
What did you study in college?
Psychology. I love the brain. I think it's so exciting. The fact that you can rewire the way you think and the way you behave. The tie between psychology and fitness has been a driving force in my career.
How do you use it to motivate others?
I think success has a lot to do with being at peace with where you are. I tell my clients, be kind to yourself. They'll be like, "I'm so fat, I'm so slow, I'm never going to make this team…" I'm tell them it's a habit of thought. That they're in a pattern. Coaching isn't just about training someone – it's about teaching them and helping them rewire how they talk to themselves.
What is your favorite body part to work?
I really like working core. Functionally it's the most important for me. But also, who doesn't want a sexy core?
Let's talk about nutrition for a moment. Were you always a healthy eater?
I've always been pretty healthy. After basketball games, we'd go out and my friends would get fries and burgers, and I'd get a salad and soup.
What nutritional strategy do you follow?
I try to eat five meals a day. Some days are imperfect because life happens, but I do my best to plan ahead. I try and get my carbs in in the morning and have vegetables and proteins with every meal. I eat different types of fish and I like lean turkey, lean chicken, and tuna. I also recently got into goat's milk yogurt.
Do you have a cheat food?
Just raw broccoli! It's my treat! [laughs] I have a gluten and a dairy intolerance. But there are some dairies I can handle. So if I'm going to splurge, I'm have gluten free cheese pizza with onions and sausage and all of the fixings.
Tune into THE 20s today to see the new episode and watch new ones every Monday! Who will become the next Beachbody Super Trainer? You'll have to watch to find out! Don't have a subscription to Beachbody On Demand? Get started with a free 30-day trial and get access to hundreds of workouts and THE 20s now.