Try This 1200-1500 Calorie Vegetarian Meal Prep for 21 Day Fix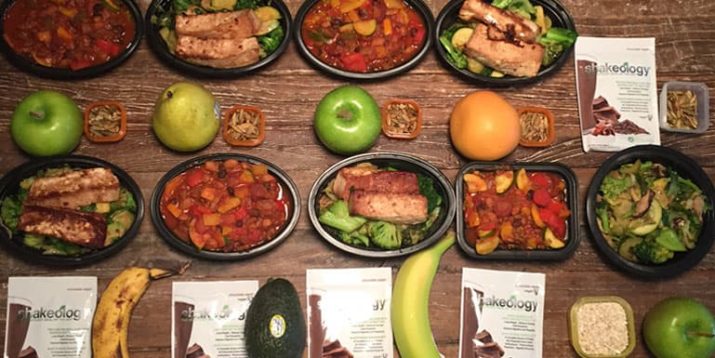 Every weekend, Beachbody's Digital Content Strategist, Sarah Kuhn, preps her meals for the week. She eats about 1,200 calories each day, following the 21 Day Fix EXTREME meal plan for a vegetarian diet. This week, she stir-fried veggies with tofu and made a large batch of veggie chili. Sarah usually goes out to dinner on Friday nights and likes to leave room for a larger restaurant meal, so she adds a snack of oatmeal and preps a lighter lunch of stir-fried veggies.
If you do your meal planning on Sunday, save these ideas as inspiration for next week!
Sara's meals for the week: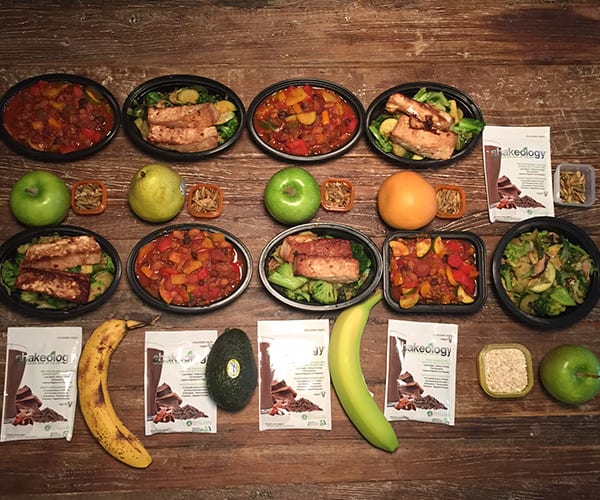 Breakfast: Shakeology mixed with ½ banana (1 red, 1 purple)
Lunch: Stir-fried tofu with broccoli, zucchini, bok choy, and shiitake mushrooms (1 red, 2 green)
Snack: Apple with 1 tsp. almond butter (not shown) (1 purple, 1 tsp.)
Snack 2: Pumpkin seeds (1 orange)
Dinner: Veggie chili with beefless beef, peppers, zucchini, onion, black beans, pinto greens, and spices topped with ¼ avocado. (1 red, 1 green, 1 yellow, 1 blue)
Grocery list:
• 3 apples
• 1 orange
• 1 pear
• 1 avocado
• 4 peppers (red,yellow, orange)
• 1 package shaved brussels sprouts
• 1 pack of chopped broccoli
• 4 zucchini
• 4 baby bok choy
• 2 bananas
• Shiitake mushrooms
• 2 onions
• Garlic
• Pumpkin seeds
• Rolled oats
• 1 can pinto beans
• 1 can black beans
• 1 package tofu
• 1 package of beefless ground beef
• Soy sauce
• Blend of spices for chili
• 5 shakeology packets