Make a Healthy New Habit and Enter To Win Prizes!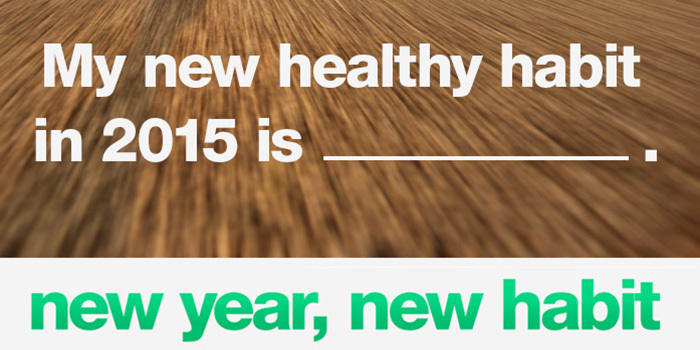 New Year, New Habit.
This year, we're encouraging you NOT to make a New Year's Resolution (because who keeps those things anyway), but to make a commitment to instilling at least one new healthy habit. It could be something as simple as going for a 15-20 minute walk 5x per week. Or drinking Shakeology every day. Maybe it's a bigger commitment, like working out for 30 minutes, 5x per week. Whatever it is, make sure it's something you are ready to commit to!
To support you, our Shakeology team will be sharing images like the ones below for the next 30 days, and giving you chances to win prizes. Head over to the Shakeology Blog for inspiration and get details on how to play along and enter to win.