How to Prepare for a Cleanse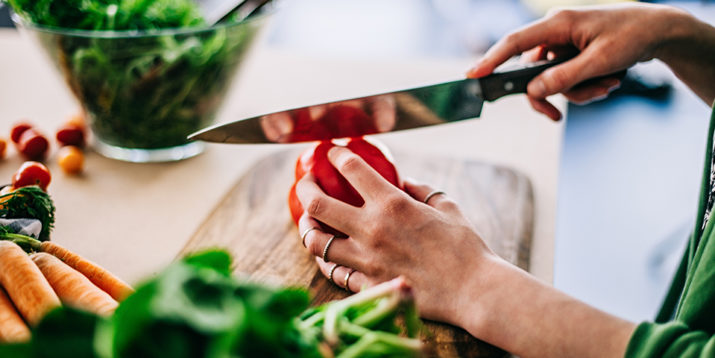 Cleanse programs may not be the easiest thing in the world, but there are plenty of reasons to take on the challenge.
Maybe you've been feeling sluggish lately. Maybe you're trying to jump-start healthier eating habits. Maybe you just want to take a cold-turkey approach to kicking your sugar habit.
Whatever your reasons, you've already got the first step down: You made the decision to do it.
So… now what? Here are a few simple steps that'll help get your body and your mind ready for your cleanse.
How to Prepare for a Cleanse
1. Choose the right program for you
Your first step is to pinpoint your goals and find the plan that works for you and your lifestyle.
Are you looking to jump-start a diet (or do damage control after a calorie-laden weekend) with 3-Day Refresh?
Or are you ready to overhaul your lifestyle with Ultimate Reset?
Once you've chosen your plan, make sure you read the program guide cover to cover. "It's really important to read through whatever cleanse you're choosing to do before you start it," says Paige Benté, M.S., R.D., C.S.S.D.
2. Check your calendar
There's no "right" time to start a cleanse, so take a look at your schedule and decide what works best for you.
You probably don't want to overlap with a major life event, like a vacation or an important work project — and you definitely wouldn't want to run a 10K in the middle of the Ultimate Reset — but you can't control every possible snag.
"It's life, "Benté says. "You might get dumped in the middle of that three weeks, or get a new job, or get fired. Don't keep putting it off, waiting for the perfect three weeks, because it'll never happen."
3. Make a meal plan
Meal planning is a healthy habit to get into anyway, but it's especially important when you're tackling a cleanse.
As you're reading through the program guide, Benté says, "Plan your meals and make a grocery list so you know what you're eating every day."
This will keep you from rummaging through the fridge — and being tempted to veer off course — when mealtime rolls around.
4. Get sleep
Sleep is crucial to your health — and running on empty won't exactly do wonders for your willpower — so make sure you get into a healthy sleep routine before you start your cleanse.
"What you're doing is going to be a journey and a challenge," says Denis Faye, M.S. and Beachbody's executive director of nutrition. "You want to eliminate other challenges, and not getting enough sleep is challenging to the body."
5. Notify your squad
You wouldn't secretly run a marathon, right? So don't keep your friends and family in the dark about your cleanse, either.
It's easier to take on a challenge when you have people cheering you on, so explain what you're doing and why you're doing it.
"It's important to involve them so they're supporting you through this process," Benté says. If they understand your goals, they can give you extra encouragement on the days you need it.
6. Scale back on your workouts
If you run five miles every morning or do heavy lifting every night, you may want to taper off a few days before your cleanse.
"When you exercise, it's not just the actual exercise that burns calories — there's also an afterburn effect," Faye says. "If you do a really hard day of exercise, and the next day you start your cleanse, your body is going to use up tons of calories rebuilding muscle — so your net calorie intake will be even lower, to the point of being uncomfortable."
Schedule a few rest days leading up to your cleanse.
7. Talk to your doctor
It probably goes without saying, but if you're on any medication or dealing with any ongoing health conditions, you should check with your doctor before starting a cleanse, just to make sure you're good to go.
If this seems like a lot of work just to get started, remember these steps won't just prep you for your cleanse — they're also healthy habits that are worth establishing in your everyday life.
"The Ultimate Reset pushes you a bit, but the framework for it is just a healthy lifestyle — lots of fruits and vegetables, getting enough sleep, taking time for yourself, and communicating with friends and family," Faye says. "Keep that in mind when you're getting ready for this reboot."