Show Us You're a #GroceryPro and You Could Win!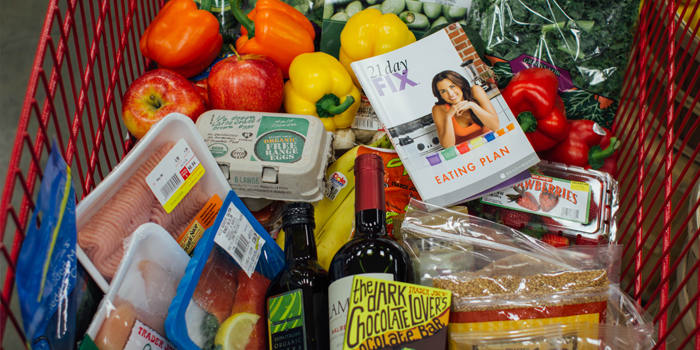 Want a chance to win a 30-day supply of Shakeology and 21 Day Fix EXTREME apparel AND get people excited about fueling their bodies with the right foods? Enter our #GroceryPro contest to help us spread the message about healthy eating. Here's how to enter:
1. Snap a pic of your healthy grocery cart or a photo of your groceries on the counter or table.
2. Upload your photo to Instagram or Twitter.
3. Caption your photo and use #GroceryPro for a chance to WIN!
The contest runs from Monday, May 11th to Friday, May 29th and two winners will be picked each week! You can enter as many times as you want, so be don't afraid to share all of your healthy grocery store trips. Below are some examples from our shopping carts and here are 3 helpful tips for successful 21 Day Fix meal prep!
Idea 1: You can display your healthy groceries on a counter or table. We hope there are lots of fruits, veggies, and lean proteins!

Idea 2: What's in your grocery cart? Plenty of FIXings for nutritious meals and some #21DayFixApproved treats?

Get snapping and start uploading your pics today!
See full contest rules here.