Controlled Stretch With Autumn Calabrese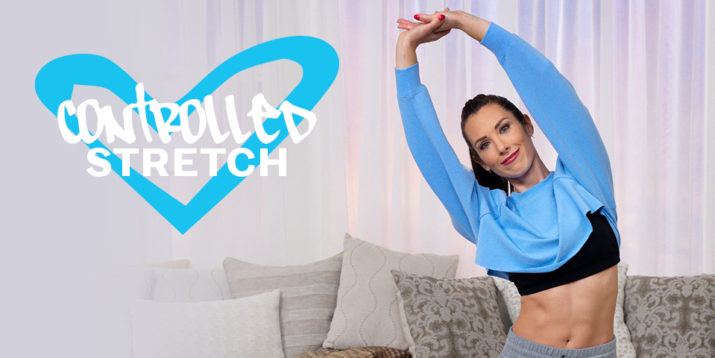 Our bodies take on a lot day in and day out — whether you're at a desk from 9 to 5, on your feet all day, or working up a sweat with a Beachbody program.
That's why it's essential to loosen up and unwind every night.
With Controlled Stretch, Super Trainer Autumn Calabrese walks you through rest and recovery techniques that can help you enter deep relaxation mode and achieve a good night's sleep.
Because the more you stretch, the better you sleep.
If you're looking to decompress at the end of the day and take control of how you feel the next day, Controlled Stretch can help you get there.
What Is Controlled Stretch?
Controlled Stretch combines restorative, light stretching with breathing exercises to help you prepare for better sleep and recovery overnight.
You'll boost blood flow, ease muscle tension, and enhance your body's natural repair and recovery processes.
All so you can optimize your results and hit the next day or workout at your peak.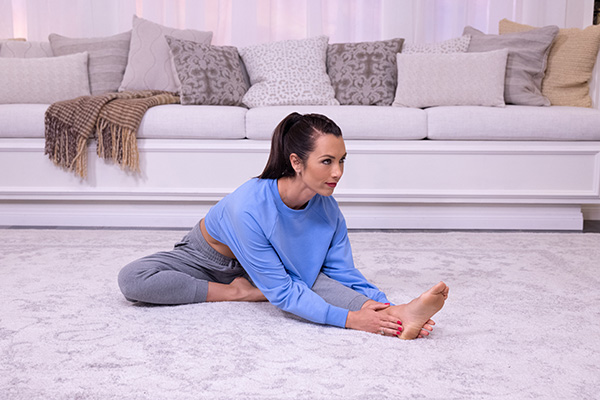 What Kinds of Routines Are in Controlled Stretch and When Should I Do Them?
More than just stretching, these 45 sessions teach you restorative moves that can help enhance your recovery and prepare you for a more restful sleep.
Ideally, these 5- to 10-minute sessions are done in the evening and paired with the 9 Week Control Freak program, but they can also be added to any workout day — no matter which program you're following — or performed on recovery days to help you continue performing at your peak.
Is Controlled Stretch for Me?
Prioritizing your post-workout recovery is key to optimizing your results and achieving your fitness goals.
These short routines can help clear your head, relax your muscles, and prepare you for a more restful night's sleep.
If you can't keep your mind from racing at night or carry a lot of tension in your body — or just want to enhance your mobility and flexibility — these routines can work for you.
What Equipment Do I Need?
You don't need any equipment to perform these stretching routines. Just a pair of comfy pajamas or workout clothes will do!
Who Is Autumn Calabrese?
Beachbody Super Trainer Autumn Calabrese is the creator of the breakthrough fitness programs 9 Week Control Freak, 21 Day Fix, 80 Day Obsession, and others, as well as the portion-control weight-loss system, Ultimate Portion Fix.
She's also the author of the bestselling "Lose Weight Like Crazy Even If You Have A Crazy Life" and FIXATE I and II cookbooks, which have sold over 500,000 copies!
Autumn is also the co-host of the FIXATE healthy cooking show on Beachbody On Demand with her brother, chef Bobby Calabrese.
When Can I Access Controlled Stretch?
Controlled Stretch is available on Beachbody On Demand.
You can sign up for a Beachbody On Demand membership here.