Contest: Take a Hike and Win a Shakeology Water Bottle!
Fall is perfect for hiking. The air has a nice chill to keep you cool while you head up the side of a mountain, there's less people on the trails, and if you're lucky enough to live in the Northeast, there's a good chance you'll catch some amazing fall foliage.
This coming Monday, November 17th, is National Take a Hike Day, and in honor of it, we're holding a contest to get you out there enjoying the wilderness. The prize is one awesome, brand-new Shakeology Bottle. You can use it as a water bottle to stay hydrated as you hike, and/or to mix your Shakeology.
To be eligible to win, just post ONE photo of yourself hiking in the comments below. That's it! Just post the photo between Friday, November 14th at 12:01am PT and Monday, November 17th at 4:59pm PT. Only post ONE photo and we'll randomly choose three winners from the eligible entries on Monday evening. We'll update this post with the winners, so make sure to check back!
**We have picked our winners! We LOVED all of your photos – and all your cute kids and dogs! Thank you so much for participating. We will have more contests in the future, so make sure to keep tuning into the blog. The three randomly chosen winners for this contest are:
– Mary Fallaw
– Heather Howard
– Danielle Gwilliam
If you won, please email us at mailbag@beachbody.com with the best address for you so we can get you your Shakeology Water Bottle!**
To inspire you, here are some photos of us hiking. Have fun! We can't wait to see your photos!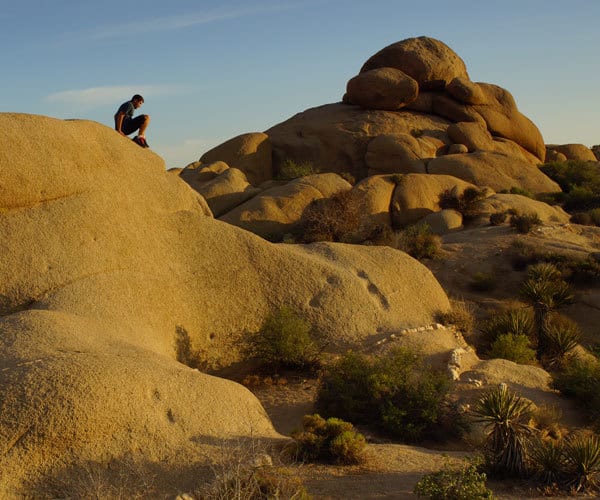 This is our Content Specialist, William Courtney, climbing boulders in Joshua Tree during a beautiful sunset. "These rocks were perfect for climbing. My shoes would stick to the rocks, making it seem like I could go anywhere and climb anything."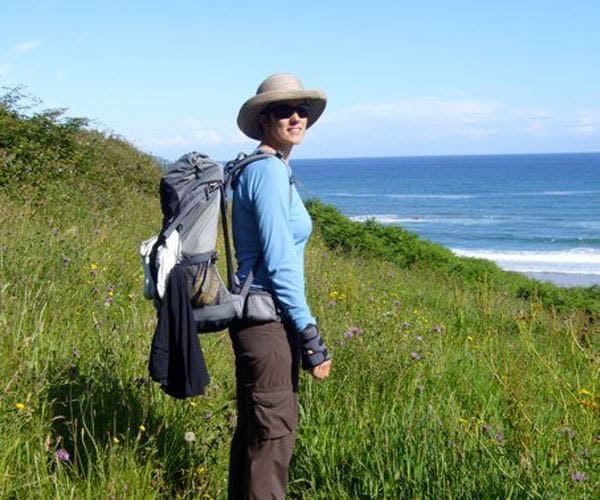 Our Senior Editor, Kirsten Morningstar, hiked the Camino de Santiago del Norte in Spain. "We had walked for hours through a lush forest, when the path suddenly let out onto this pristine beach. It was so unexpected and breathtaking."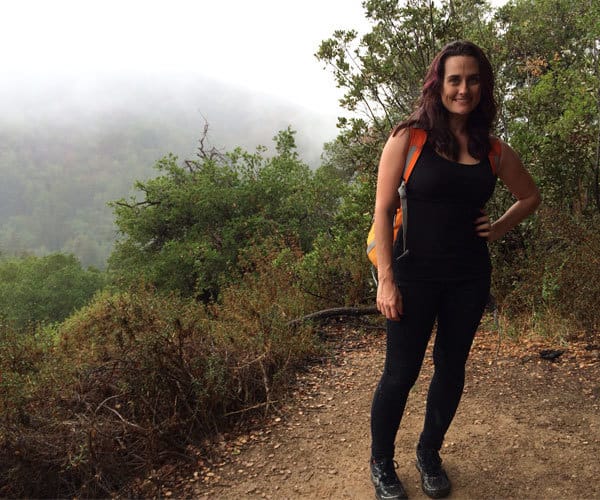 Managing Editor, Rebecca Swanner, sent this photo to us from Big Sur, California, where she is hiking, breathing ocean air, and sleeping in a yurt!