5 Tools to Keep You On Track With 21 Day Fix
Planning ahead is the key to fitness success. That's why we want to make sure you have all tools you need for getting the best results possible with your 21 Day Fix program. While Autumn Calabrese will help sculpt your body during the workouts, it's vital to also give it your all when it comes to nutrition. From reading through the food list to writing out your meals, we want to make sure you have step by step guidance through your fitness and nutrition journey. Here are five awesome tools that will help you get started and stay on track with 21 Day Fix.
1. Autumn Calabrese's Tips to Getting Started
Getting started should be easy! In this video, Autumn walks you through the most important pages of your Eating Plan and gives you her personal tips for staying on track when it comes to your nutrition.

2. Quick Start Container Chart
Knowing how many containers are in your calorie bracket is essential when you're planning your day. Use this quick reference sheet to get started and save the link so you can have your container numbers anytime and anywhere.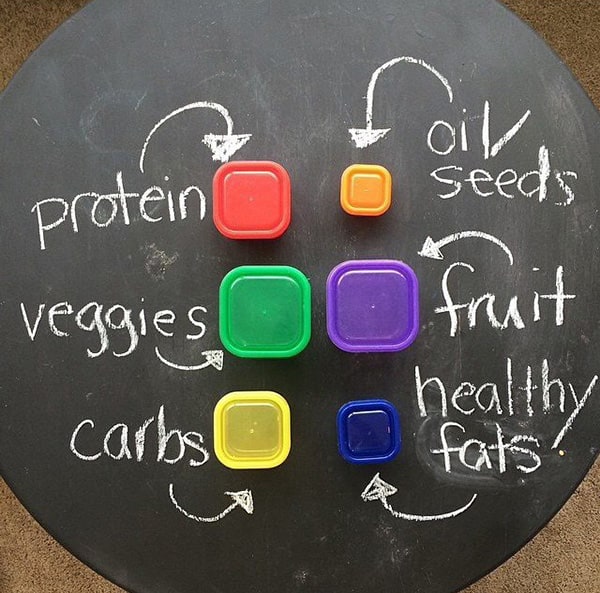 (Photo cred: @inspiredsimplyfitnessproject)
3.  Meal Planner
Now that you know your calorie bracket and how many containers you get each day, it's time to plan out your meals! This meal planner makes it extremely easy to write out a sample day and go from there. Choose most of your foods from selections near the top of the list as they are more nutritionally beneficial. Below is a sample day prepared by our Social Media Specialist, Amanda Meixner, who follows the 21 Day Fix Eating Plan.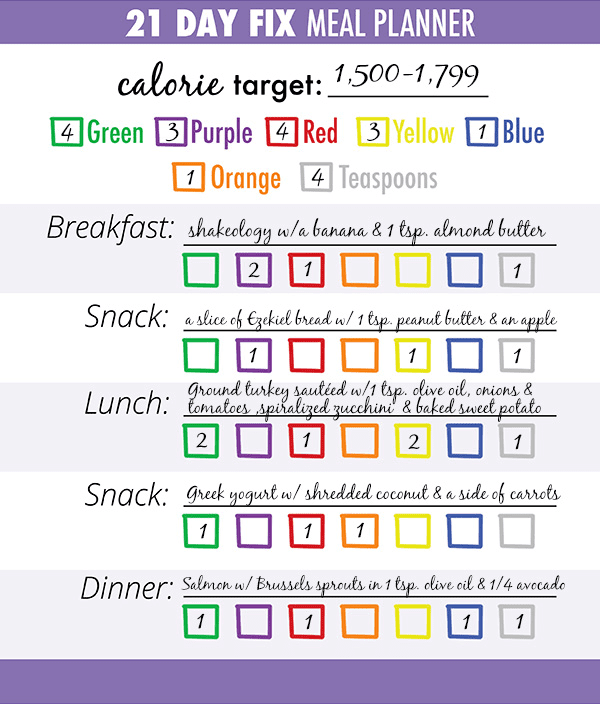 4. Grocery List
A grocery list is another key to success when planning out your food. It will help you save time at the grocery store and avoid bad food choices. Click here to download the chart below to help you organize your food and stay on track!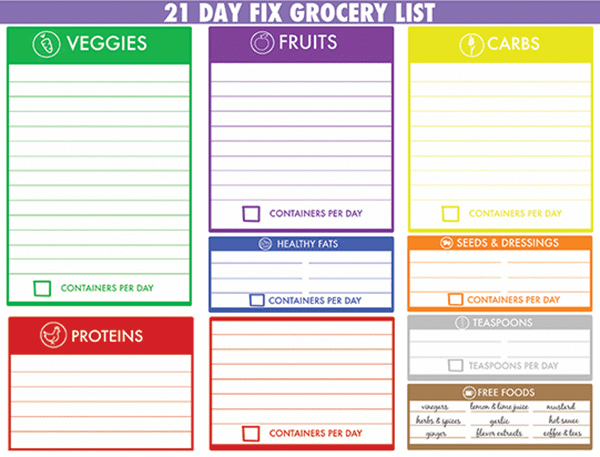 5. 21 Day Fix App For iPhone
Want an easier way to tally your containers? Download the 21 Day Fix app for iPhone! This app makes it easy and convenient to tally your containers, track your water intake, and monitor your food measurements.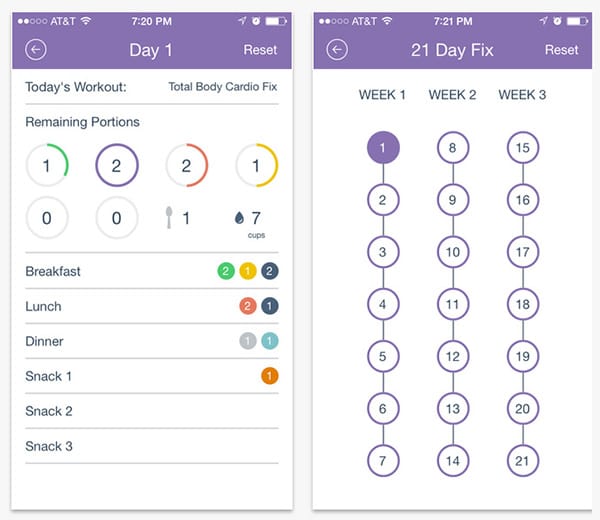 What are your tips to staying on track? Tell us in the comments!