14 Romantic Recipes for Two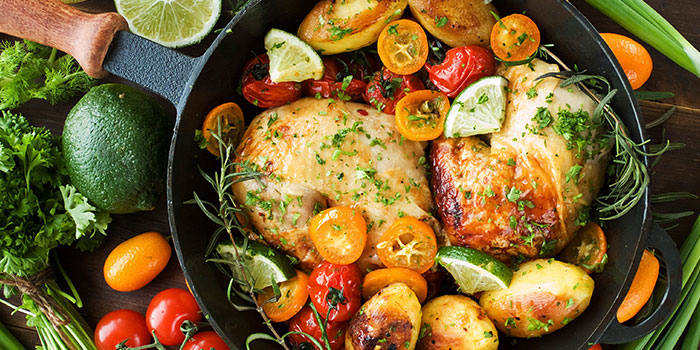 Whether you are planning a lavish night in with your sweetheart, wooing a new flame, or cooking for a friend, these recipes portioned just for two will make it easy. We've got you covered with healthy recipes for everything from breakfast in bed to decadent desserts. And, if you're spoiling your single self, lucky you, these recipes will treat you to dinner and lunch the next day,
BREAKFASTS
Pumpkin Protein Pancakes
Did someone say breakfast in bed? These fluffy pancakes, spiced to taste like pumpkin pie, are made with wholesome ingredients and get a protein boost from whey protein powder. They're already lightly sweet, so a dollop of Greek yogurt is all the topping that is needed. Get the recipe.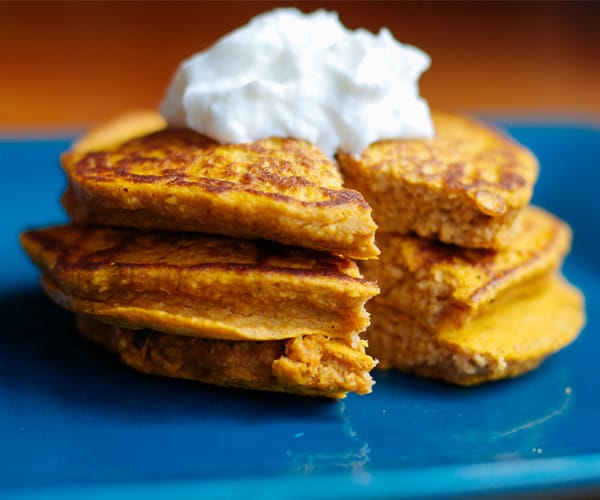 Poached Eggs with Asparagus
Even though they're easy to make, poached eggs look like you went to a lot of effort to make a nice meal. Learn the simple technique in this recipe, and get ready to impress.  Get the recipe.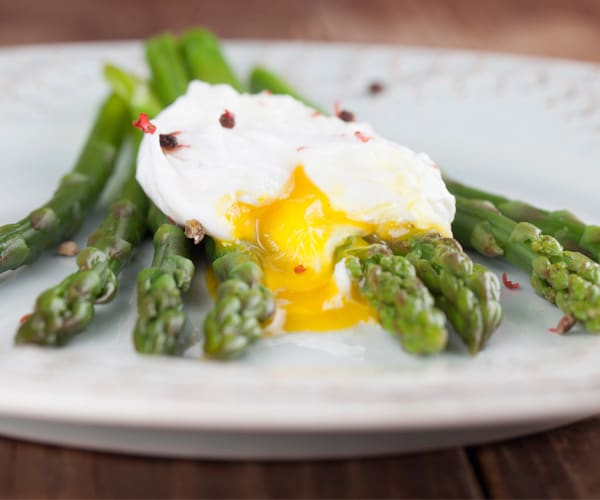 Tex-Mex Scrambled Eggs and Veggies
Stay in for a brunch that will rival anything in a restaurant. The portion is even restaurant-sized! This Tex-Mex breakfast scramble has crunchy tortilla strips, tomatoes, and peppers and only 229 calories per serving thanks to scrambled egg whites. Get the recipe.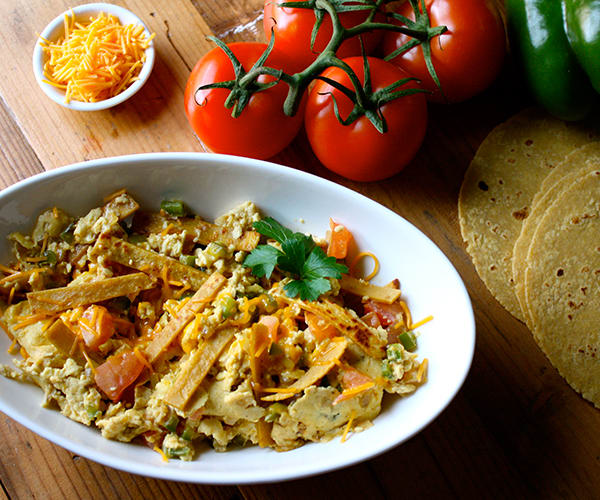 LUNCHES
Fig Salad with Honey-Lemon Dressing
Figs have been a symbol of love and desire throughout history, and are rumored to have been the favorite food of ancient seductress Cleopatra. Their luscious texture is the star in this salad that surrounds them with tender greens, almonds, and a honey-lemon dressing that will have you licking your lips. Get the recipe.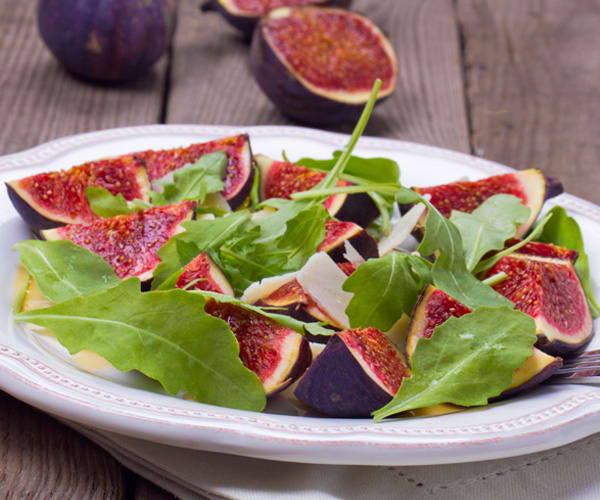 Chicken with Quinoa, Oranges, and Walnuts
Succulent wedges of orange and fresh herbs dot this salad that is ready to eat in less than 10 minutes. Whether you're making it to share with a loved one, or you're saving the leftovers for lunch, making dinner that fast is pretty sexy. Get the recipe.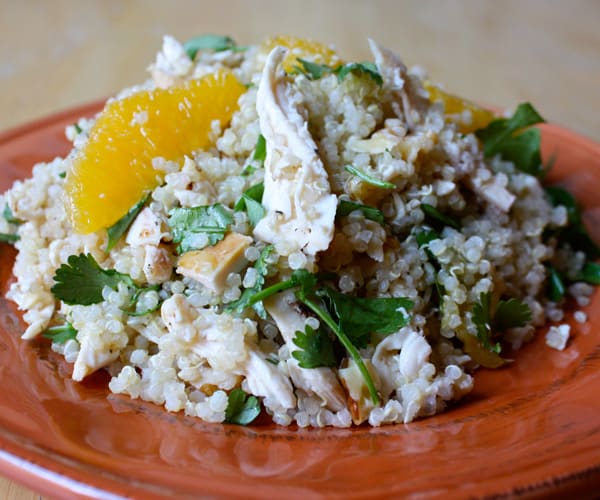 Poached Eggs with Greens and Brown Rice
Perfectly poached eggs with soft yolks break open to become the sauce in this Asian-inspired grain bowl. The recipe calls for brown rice, but it's a great place to introduce other whole grains like kamut or farro. Get the recipe.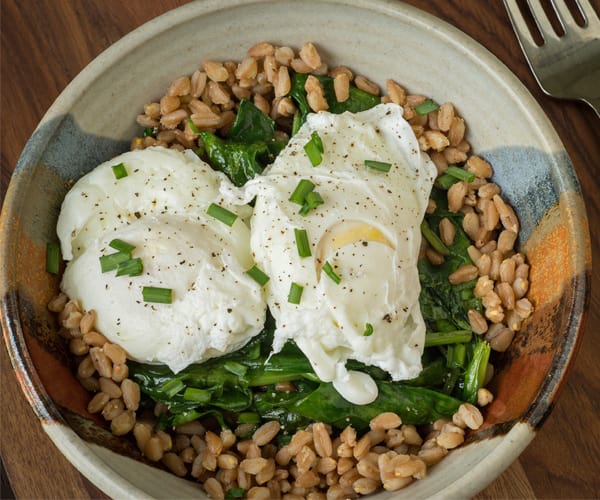 DINNERS
Ginger Soy Flank Steak
Make your date night steak night. We're fudging a little bit, this recipe actually makes six servings, not two. That's something you'll both be very happy about when you sink your teeth into the first juicy bites of marinated beef. Get the recipe.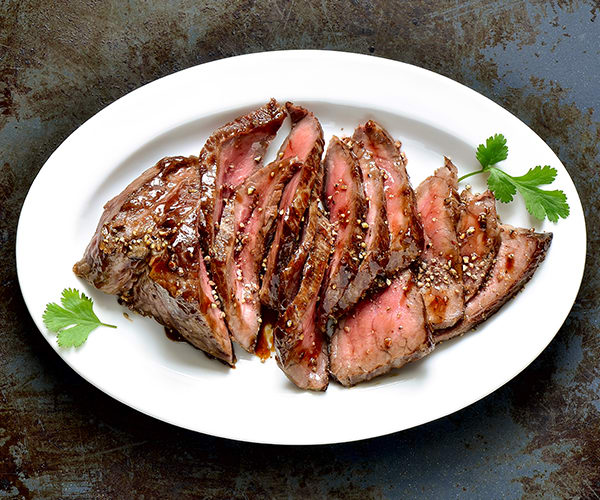 Roasted Acorn Squash with Mushroom Ragu
Share the other half of this roasted squash with your other half. It's filled with a homemade mushroom and garlic marinara sauce. Want to go the extra mile to make these delicious? Splurge and spend an extra dollar or two for a can of fancy San Marzano tomatoes. Get the recipe.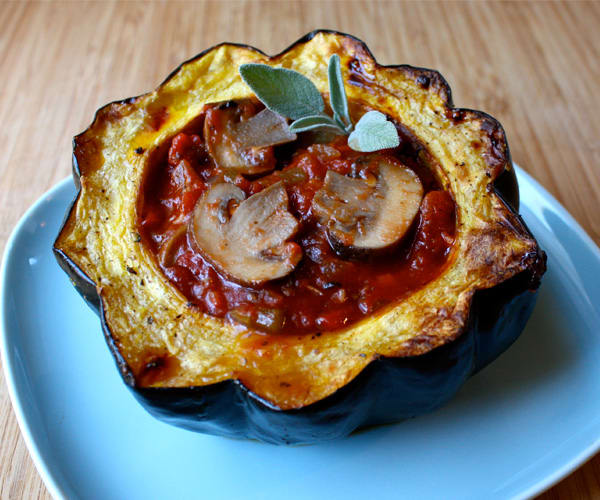 Roast Chicken Quarters with Potatoes and Tomatoes
Few meals are as comforting as chicken roasted on a bed of potatoes. If you like dark meat, which is higher in fat than light meat, this is a very healthy way to prepare it. Juices from cherry tomatoes and fresh citrus keep the meat moist and imbue it with flavor. You and your boo might find yourselves eating it right out of the pan. Get the recipe.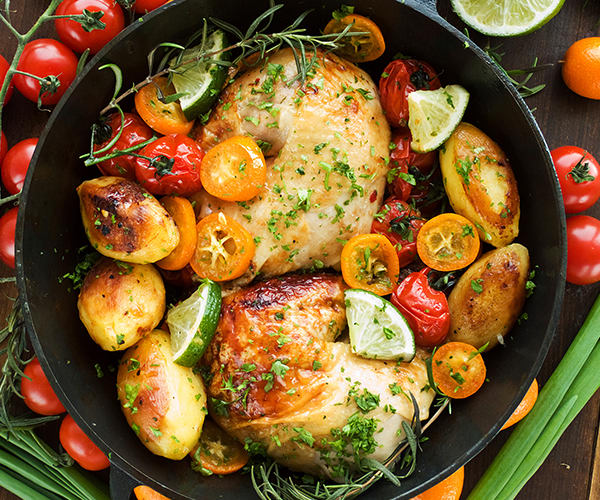 Pesto Zucchini Noodles with Chicken
Zucchini noodle pasta made with a Spiralizer is so long, you could have real Lady and the Tramp moment. The recipe uses jarred pesto, but it only takes a few minutes to make fresh pesto, and it's totally worthwhile.  Get the recipe.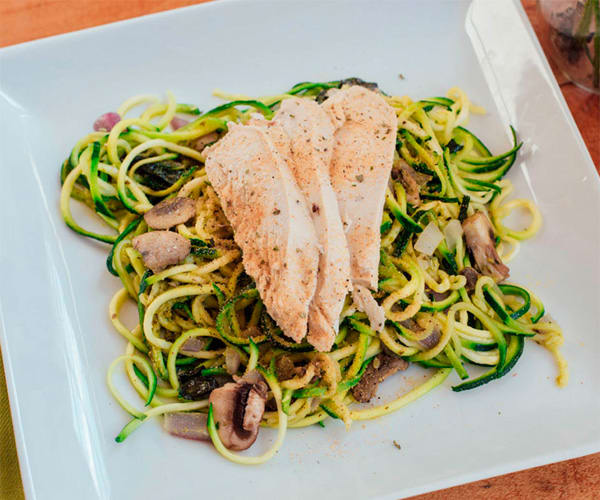 Shrimp Scampi
Turn up the romance with this classic date-night dinner of shrimp in a delicate white wine sauce. The restaurant version is made with lots of butter, but our lighter version keeps all of the flavor without the extra fat. Get the recipe.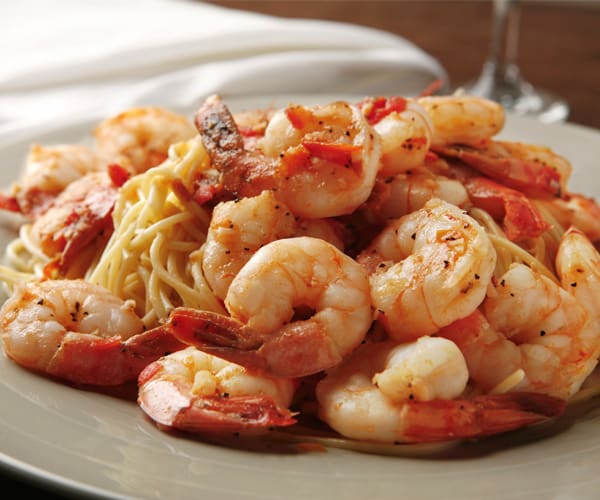 Grilled Chicken Dijon
Winner, winner, chicken dinner. A tangy Dijon sauce and fresh herbs turn basic chicken breast into something special. It takes less than 15 minutes, so you can look like a culinary hero any night of the week. Get the recipe.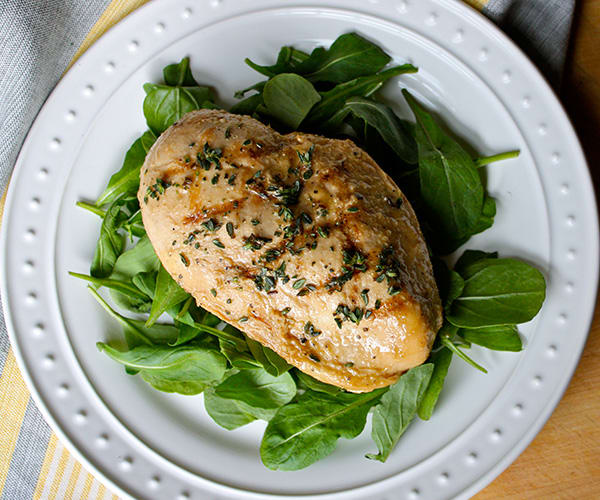 DESSERTS
Shakeology Chocolate-Dipped Strawberries
Finish off a romantic dinner (or breakfast in bed!) with these chocolate-dipped strawberries that are made with love–and Shakeology! These berries are dipped in a rich, chocolaty mixture of Shakeology and coconut oil that hardens in the fridge just like chocolate. Bae will be very impressed. Get the recipe.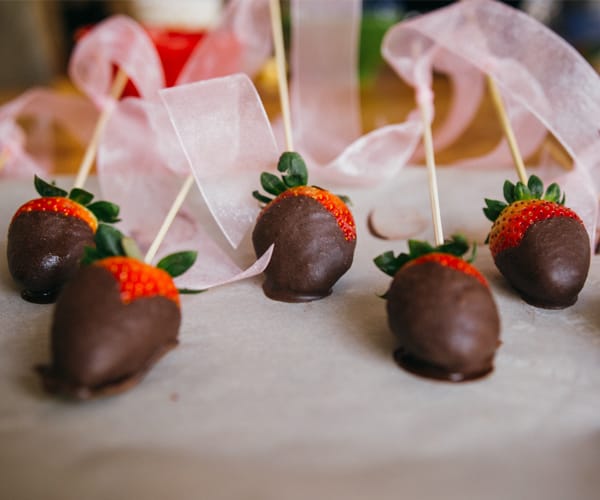 Raspberry Banana Ice Cream
Three ingredients and 10 minutes of prep are all it takes to make this ice cream that tastes as vibrant as it looks. A secret ingredient gives it extra richness and creamy texture. Find out what it is. Get the recipe.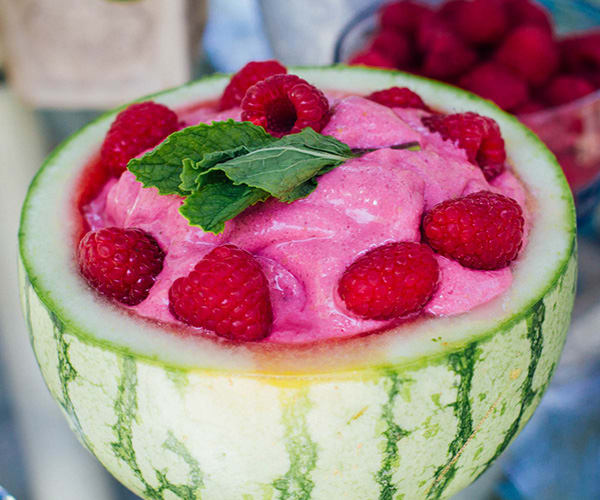 Save