10 Delicious Leftover Turkey Recipes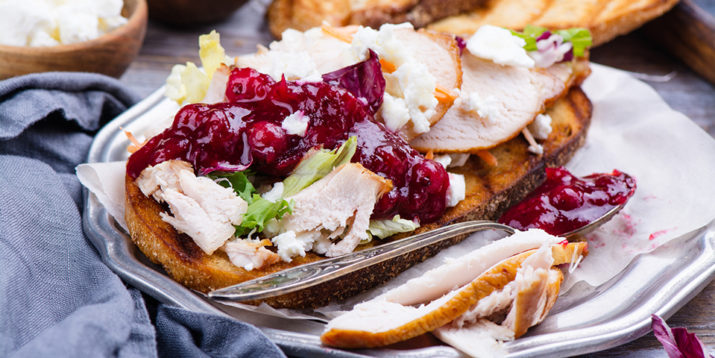 Unless you're cooking a bird for a big crowd, Thanksgiving dinner is the dinner that keeps giving… and giving… and giving.
Don't get me wrong — leftover turkey and dressing and potatoes and gravy are still delicious on Day 2, but in the days after that, not so much.
Good news: You don't have to eat the same old turkey sandwich(s). Here are 10 delicious – and healthy! – ways to use everything from turkey and Brussels sprouts, to cranberry sauce and mashed potatoes.
1. Turkey Ramen
You might not think that Thanksgiving food could transform into a nourishing bowl of ramen soup, but that's exactly what this recipe does.
Miso paste, soy sauce, and ginger give the broth impressively authentic flavor that tastes so good, you may want to sip it by itself!
2. Turkey Tostadas
Swap out your typical turkey sandwich for these crispy turkey tostadas. Tomatillo salsa wakes up leftover turkey breast, and makes it moist and delectable.
Top this turkey tostada with shredded lettuce, onion, and Monterey jack cheese, and dig in! Get the recipe.
3. Turkey and Stuffing Egg Cups
Make the most of the extra turkey and stuffing by using them to make these genius egg cups!
Combined with eggs and veggies, these cups will make your busy, post-Thanksgiving mornings much easier — and they're great for meal prep. Get the recipe.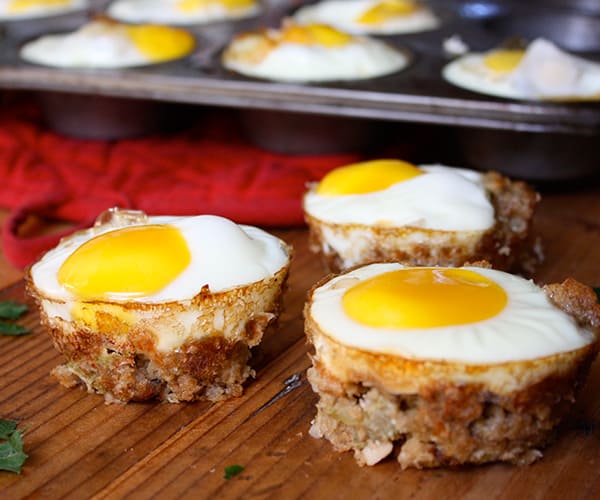 4. Turkey Waldorf Salad
This refreshingly lean version of the classic Waldorf salad is made with crunchy apples, celery, walnuts sweet grapes, and turkey.
Serve it on a salad, in lettuce cups, or make an open-faced sandwich. Get the recipe.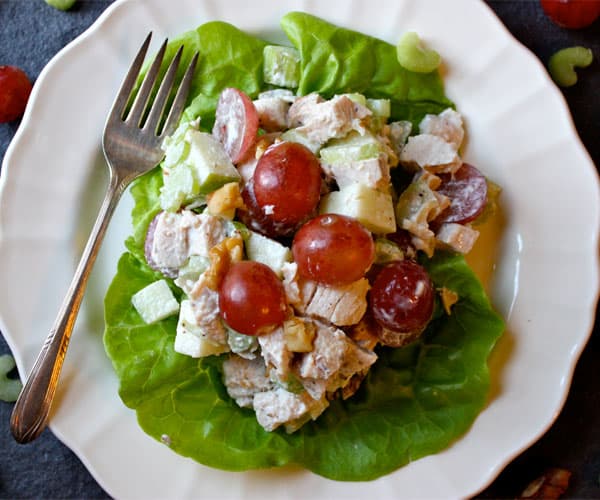 5. Turkey Shepherd's Pie
Have leftover mashed potatoes or sweet potatoes? This shepherd's pie recipe will transform those tired taters, leftover turkey, and even some veggies, into comfort food at it's very best. Get the recipe.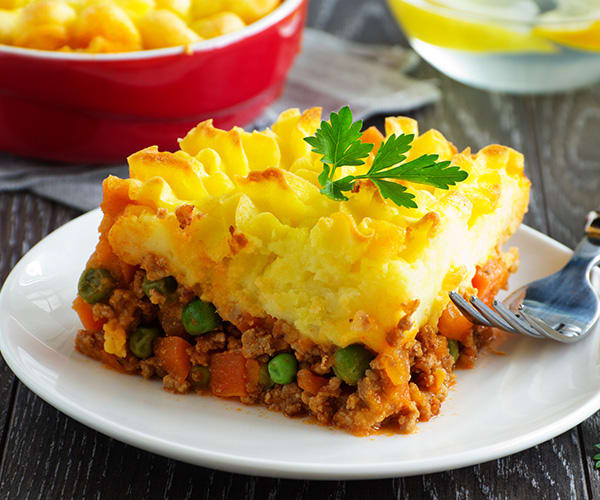 6. Turkey and Brussels Sprouts Frittata
What should you do when you wake up the morning after Thanksgiving to a house full of guests and a fridge full of leftover veggies? This, for starters. We created the perfect post-Turkey Day frittata recipe with turkey and roasted brussels sprouts, but you can use any leftover vegetables or sweet potatoes. Get the recipe.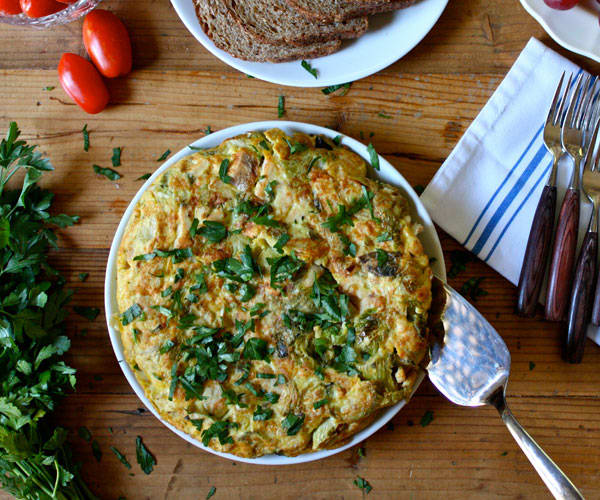 7. Turkey, Cranberry, and Brie Sandwich
Cranberry sauce is the magical ingredient that makes leftover turkey sandwiches sing. But this sandwich has even more going for it with creamy brie cheese that melts perfectly when it's grilled. Get the recipe.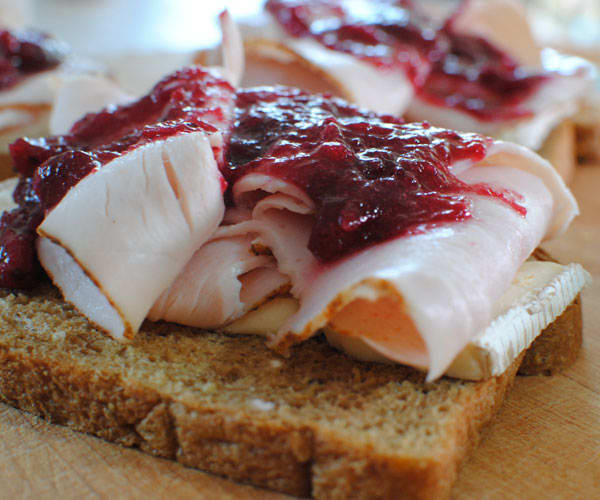 8. Turkey and Wild Rice Bowl
This big, warm bowl of nourishment is delicious and comforting. And really, who doesn't love rice? It's a universal comfort food, and this rice recipe is actually good for you. Good-for-you comfort food? Yep, it exists. Get the recipe.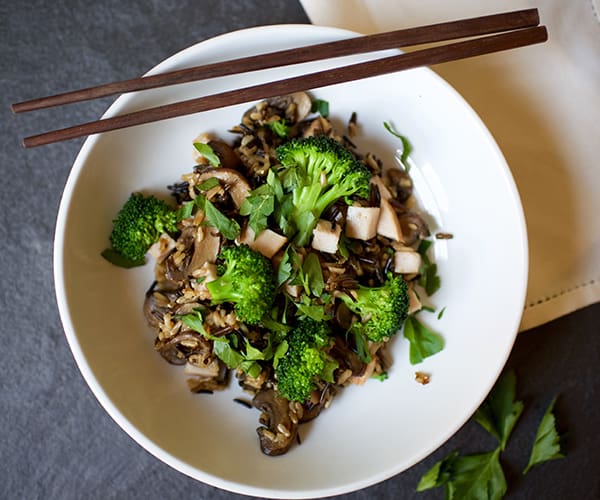 9. Turkey Pot Pie
You can make this pot pie with either chicken or turkey. Either way, this recipe has a secret shortcut: Phyllo dough instead of traditional pot pie dough. You'll still get all the satisfaction of a crispy, flaky crust — just without gobs of butter.
As an added bonus, you'll have plenty of phyllo sheets leftover from this recipe, which you can save for another turkey pot pie (or two) in the coming weeks. Get the recipe.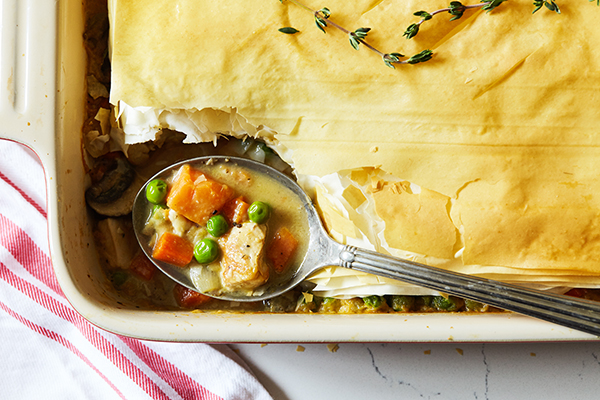 10. Turkey Tamale Pie
This tamale pie will make you forget you're eating leftovers. Turkey gets new flavor in a richly spiced sauce with colorful veggies, and all of it is tucked under a cheese and jalapeño corn meal crust. Get the recipe.